MBA in
MBA in Luxury Management (3 accreditations) - NEW!
IFM Business School - Geneva Switzerland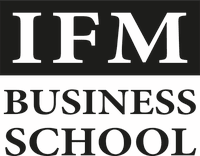 Introduction
This innovative programme prepares you to work successfully in the luxury industry. Our degree gives a global vision of management within a business environment and provides you with a deep understanding of how luxury businesses thrive with key players. You will explore current challenges such as technology, sustainability, innovation and emerging trends.This curriculum provides you with specific knowledge, practical tools and enhances your skills in management and negotiation. You will become able to analyse markets, understand consumer behaviour drivers, evaluate the value of brands, forecast trends, run projects, design innovative strategies. You will gain the skills and mindset to deliver exceptional customer experiences.


Faculty : You will learn from an international faculty who are industry experts, entrepreneurs and senior managers selected from around the world to ensure educational excellence.