EMBA in
Global Executive MBA
IESE Business School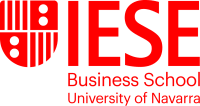 Introduction
You want to transform professionally and personally. Broaden your knowledge of global leadership and deepen your understanding of yourself. Widen your perspective. And challenge everything you know.
The Global Executive MBA provides you with the tools, the confidence, and the expanded world vision to step up and become a truly global leader.
You want change. Are you ready to make it happen?
The GEMBA Experience
Challenging, rigorous, hands-on, and genuinely global, the Global Executive MBA experience will elevate your ability to lead and transform your vision of management.
Global to the core

This highly immersive program gathers distinguished faculty members, thought leaders, and business leaders from 30+ countries whose frontline experiences circle the globe.

A high-caliber cohort

Learn alongside an exceptional cadre of senior leaders from a rich diversity of business and cultural backgrounds. Their breadth and depth of knowledge generate an energizing classroom dynamic.

Rigorous and relevant

Guided by IESE faculty experts, the program incorporates case analyses and action-oriented learning methodologies to zero in on the most critical issues and trends shaping the global economy.
Admissions
The Global Executive MBA admissions process is designed to determine whether the program is the right fit for you and your professional goals. We urge you to contact us before applying to meet with an admissions mentor, who will review your résumé and provide in-depth information on the learning experience.
There are five deadlines to choose from. The program has a limited class size so we encourage early application.
1. Apply online
Documents required:
A completed online application form.
Two letters of reference. Referees are encouraged to use the online reference form available via the Embark application. Your current immediate supervisor should provide one of the letters of reference. The other may be from a past or present employer, client, etc.
University transcripts. You must submit your original transcript from each institution that has awarded you an academic qualification. Each transcript should clearly indicate your course of studies, academic performance, and qualification earned. Transcripts written in a language other than English must be accompanied by a certified translation.
Letter of company support stating that your employer is aware of the commitment you would be making in terms of the time and travel the program entails.
A clear copy of your current passport.
One digital photograph.
GMAT/ Executive Assessment*: Test score should be sent directly to IESE from the Educational Testing Service to code 7099.
English language test: Compulsory for applicants who are not native English speakers. The requirement may be waived for candidates who have a minimum of two years of professional experience in an English-speaking country.
A US$130 non-refundable application fee payable upon submission of the online application.
* The Admissions Committee may grant GMAT/EA waivers to extraordinary candidates who demonstrate their general management aptitude and skills through their work experience and academic history.
2. Pre-admissions committee
To assess your suitability for the program, your mentor may call a pre-admissions committee meeting to study your application. The pre-admissions committee follows the same decision criteria as the admissions committee (see below). If their decision is positive, your mentor will encourage you to proceed.
3. Admissions interview
Once you have submitted your application, along with all the documentation requested (see above), your mentor will arrange for you to meet with another member of the admissions committee.
4. Admissions committee
Admissions committee meetings are held according to the number of applications to be reviewed. Each committee member will thoroughly study your application and analyze your interview results before meeting with you. The criteria for admission to the program are as follows:
Academic merit
Team leadership and business management experience
Professional and personal achievements
Impact on your company and society
Interpersonal and public communication skills in English
Analytical skills (numerical and logical)
Goals and reasons for applying
Availability to follow the program and financial ability to cover enrollment fees and living expenses
After studying your application, the committee will communicate their decision in writing within a week of your admissions interview.
5. Admissions decision
Welcome to IESE!
You'll receive a phone call and email confirming the committee's decision.
Curriculum
Program Structure
The Global Executive MBA takes place in five business hubs: Barcelona, New York, Munich, Shanghai, and Silicon Valley. The program will carry you to key markets and business communities around the world to give you a truly global perspective.
You can further customize your learning experience by choosing from a portfolio of elective modules offered in five continents.
The core program of the Global Executive MBA is structured around six two-week modules delivered in five venues over 12 months. You may also opt to take a minimum of one elective course to complete your journey. The program concludes in October on IESE's Barcelona campus, where participants showcase their projects and faculty members bring the learning together before graduation.
The case study method analyzes real-life business scenarios from multiple angles and sharpens your decision-making abilities in the process.
Your core modules
Each core module encompasses a series of core courses on the essentials of global business, including leadership tenets, financial accounting, entrepreneurship, and digital transformation. In Module 4, you will work on a business plan off-campus.
Module 1 – Laying the Foundations
Module 2 – Expanding Business
Module 3 – Improving Business
Module 4 – Managing Value Creation
Module 5 – Driving Innovation
Module 6 – Leading Across Borders
Module 7 & 8 – Electives Modules
Module 9 – Bringing It All Together
Each module comprises three distinct phases:
Pre-residential
Prepare for what's ahead. Revitalize your knowledge and understanding of core business concepts.
Residential
Explore concepts in the dynamic context of teamwork, case-based debate, lectures, and workshops on campus. Take it further with company visits, events, and guest lectures.
Post-residential
Apply new concepts, share feedback and analysis, and collaborate on projects.
In-Company Project (TFM)
During the last four months of the program, you will complete an in-company project where you will directly apply new approaches and concepts to an explicit business challenge. Working in teams with a sponsoring company, you will identify a real-life challenge and build an actionable plan to address it. Expert input from the company, senior executives, and faculty will guide the experience.
Outline
Project examples
Development of a Social Collaboration Strategy
Identifying and Creating New Markets
Increasing Production Efficiency of a Plant
Analysis of a Management Cost System
Development of a Product Launch Strategy
International Weeks
The Global Executive MBA provides you with the tools, the confidence, and the expanded world vision to step up and become a truly global leader. The program takes place in five business hubs: Barcelona, New York, Munich, Shanghai, and Silicon Valley. GEMBA program will carry you to key markets and business communities around the world to give you a truly global perspective.
Learn more about the international weeks.
Learning Methodology
The Global Executive MBA program combines in-person modules and independent online study, which accounts for around 30 percent of the program.
Residential modules merge dynamic, innovative, and experiential teaching methodologies that allow you to translate theory into practice. For example, the Retail Safari in New York offers a frontline view of best practices in the world's foremost business hub, while the Silicon Valley segment provides a matchless forum to explore innovation on the ground.
Between modules, the digital classroom will keep you engaged and connected to peers and faculty members.
How you learn
Action

A range of action-oriented methodologies, including interactive workshops, simulations, and role-plays, bring theory to life.

Cace method

The case study method analyzes real-life business scenarios from multiple angles and sharpens your decision-making abilities in the process.

Peers

Peer-to-peer learning, open dialogue, and dynamic debate will stretch your limits and broaden your perspective.
Lifelong Learning
Alumni
You will form part of a dynamic alumni community comprised of more than 45,000 professionals who live and work in over 100 countries. Wherever you are, whatever your line of work, you will always be within easy reach of an IESE graduate.
45,000+ alumni
108 nationalities
68 annual e-conferences
230+ continuous learning sessions every year
33 regional chapters
Support Throughout Your Career
Earning your Global Executive MBA degree is just the beginning. After graduating, you'll be able to benefit from numerous initiatives to continue on your learning path, such as:
Accredited coaches
Individual assessment interviews
The SUCCEED platform, which allows you to devise your own professional and personal development plan
Career opportunities
Continuing Learning
During and after the program, you'll be able to attend learning sessions on leading-edge topics like e-business, the new economy, finance, general management strategy, IT innovations, operations, production and logistics, leadership, and the general economy. Led by IESE professors, these sessions feature renowned thought leaders from a variety of business fields. Recent sessions have welcomed Tom Kelley of IDEO; IBM's Deborah DiSanzo; Bill McDermott of SAP; and Ian Goldin of the Oxford Martin School.