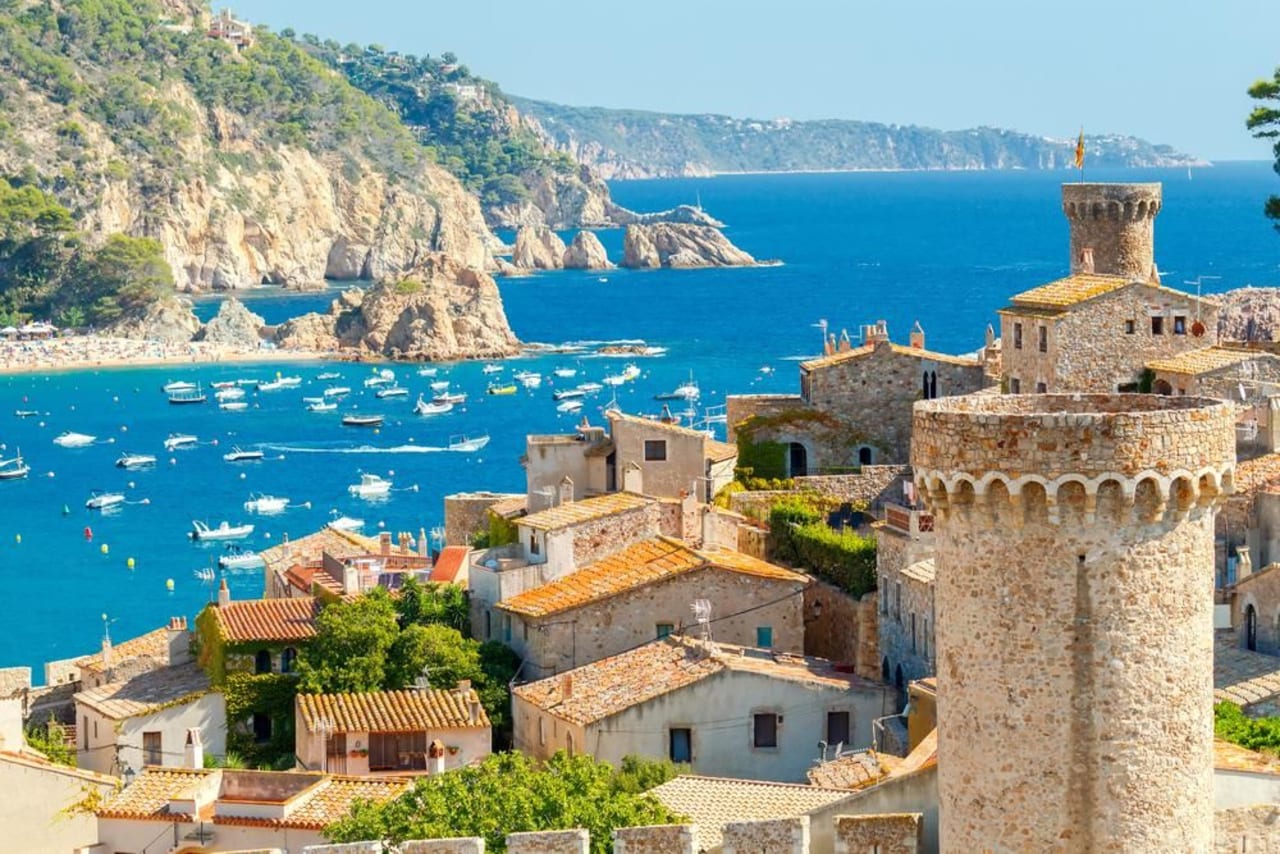 Global MBA in
Global Executive MBA
IE University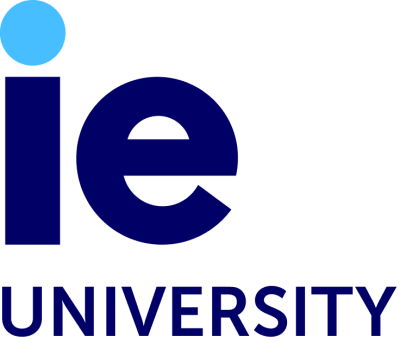 ---
Campus location
Madrid, Spain
Tuition fees
EUR 80,000 **
Application deadline
Request info *
Earliest start date
Oct 2023
* rolling admissions process
** to become an IE University student, all IE Community members should make a one-off contribution to the IE Foundation; this is a single payment of €1,200 to be made during the enrollment process
Introduction
In today's business climate, simply understanding conventional business concepts isn't enough. To become a leader of change, you need to develop innovative perspectives that go beyond the traditional MBA.
IE Business School's Global Executive MBA is an international, top-ranked program for global business leaders. Our five face-to-face residential weeks span three continents—America, Europe, and Asia—providing our students with valuable and actionable insights into today's most important economic regions. This firsthand experience alongside interactive online classes will give you a truly global vision of the modern business world.
Our prestigious partner institutions, UCLA, SMU, and the Center for the Governance of Change join forces with our own top-tier faculty to challenge your global strategy capabilities and equip you with the tools for C-suite success.
The Global Executive MBA turns proven experience into continued success. Its Blended Methodology combines interactive online periods with face-to-face classes around the world, allowing well-established professionals to participate in this intensive 15-month program. Our students can easily incorporate program learnings into their daily business practices, immediately impacting their own work environment. Your company needs change—let it begin with you.
5 reasons to study the Global Executive MBA
Gain a global view of business
Learn how international business is done from the confines of a classroom—or go to the country and experience it firsthand. Our five residential weeks take place in four cities, immersing you in the business climate of each region.
Gain in-depth and up-close insights into the global business landscape in Madrid, London, Singapore, and Los Angeles.
Become a leader in business innovation
Channel your skills and experience to develop disruptive ideas, launch an innovative venture or transform your company's trajectory. As a top-tier, international business school, we provide the complete toolkit to become a disruptive leader, propelling your career to the next level.
Develop your global network
Enhance and expand your global network at our top business school during residential weeks in Spain, Singapore, England, and the US. You will have immediate access to IE Business School's network of 60,000+ alumni who are making waves as disruptive leaders in over 140 countries.
Immerse yourself in a world-class learning environment
The Global Executive MBA is international by nature, with faculty and classmates from all over the world. Inspirational faculty members from the prestigious academic institutions IE, UCLA, SMU, and the Center for the Governance of Change come together to provide exclusive insight into the reality of business.
Welcome to the future of learning
Adapt the program to your personal and professional life through IE Business School's Blended Methodology. Our virtual campus is an innovative, state-of-the-art virtual classroom that can be accessed anywhere in the world. With 15 years of experience as leaders in online learning, we've excelled at balancing world-class education with professional obligations.
Part-time at IE Business School
As a high-level professional, your life is a seamless mix of in-person meetings and online collaboration. That's why we provide an education that works as you do. It's not just online. It's not just on campus. It's blended.
The blended-learning approach combines world-class faculty, top-of-the-line technology, and cutting-edge teaching practices to produce a dynamic learning experience in a multi-faceted environment. The virtual campus and WOW Room represent the front line of modern learning, featuring collaborative, faculty-led forums and sessions that are accessible anywhere there's an internet connection.
In the virtual campus, you collaborate with other global professionals in small, interactive groups, working on real-world, industry-based case studies. In between these workshops, you participate in the weekly faculty-led sessions from Monday to Thursday—at the time that suits you best. These interactive discussions about chosen topics are insightfully guided by our world-class professors to achieve the desired learning objectives.
The WOW Room takes virtual learning to a new level, enhancing the traditional classroom experience with technological ingenuity and unrivaled flexibility. Connect to live sessions with our expert faculty to engage in real-time discussions and debates, allowing you to effectively collaborate with your classmates, no matter where you are in the world.
Rankings
9th in Europe Executive MBA (Global) - QS 2022
8th in Europe Executive MBA - Financial Times 2002
12th worldwide Executive MBA - Financial Times 2002
Ideal Students
The Global Executive MBA is comprised of senior executives and entrepreneurs who are making strategic business decisions at a global level. With an average age of 40 and 15 years of experience under their belts, the knowledge and lessons shared among our Global Executive MBA students is truly exceptional.
Our Global Executive MBA is for you if
...you're ready for a transformational learning experience to challenge your view of the world.
...you're looking to enhance your expert management skills and business insights to drive lasting change.
...you want to develop an international network of first-rate senior managers.
...you're eager to actively participate in an Executive MBA program with a flexible format.
...you are an executive or entrepreneur that wants to share your expertise and gain the best business practices from top professionals.
...you're looking for a hands-on program.
...you're ready to leverage your extensive experience to transform your industry and make a lasting impact.
Curriculum
Today's executives need more. Being an expert in your field is no longer enough. Our Global Executive MBA provides you with a transformational learning experience, connecting you to a network of high-achieving global leaders. This 15-month blended program will challenge you, change you, and inspire you to reach new limits.
The Global Executive MBA will provide you with the tools you need to excel in the C-Suite, but also take you one step further into the global arena. Our interactive online learning periods provide you with the flexibility to balance your demanding work schedule and challenge you to stay engaged with your fellow classmates, while our intense residential weeks push you to network, study and learn from the best at our partner institutions in four global cities: Madrid, London, Singapore, and Los Angeles.
Pre-program
Shortly before meeting in Madrid for the official kickoff, your Program Management Team will give you a virtual welcome on the online campus, and provide you with initial information about the Global Executive MBA. They will also be on hand to answer any questions you may have before arriving in Madrid.
1st Term
The first term gets underway with a two-week residential period at IE Business School's campus in Madrid. The transformational process begins right away, as you attend workshops on team building, presentation skills, negotiation, and resilience. After arriving on campus you will meet your facilitator, who will accompany you and your team throughout the entire program, as well as your professors.
The second residential period takes place in London and is managed by the IE Center for the Governance of Change (CGC), an applied-research educational institution that studies the political, economic, and societal implications of the tech revolution. During this week, professors from both IE University and Oxford University will teach you about geopolitics and how it relates to business.
2nd Term
The second term is primarily virtual with one face-to-face residential at the Singapore Management University in the heart of Singapore. During these face-to-face sessions, you will work closely with your peers, developing your interpersonal and teamwork skills as well as growing your business network.
3rd Term
In this term, you will travel to sunny Los Angeles. During this face-to-face week, which takes place at UCLA, you will participate in workshops, sessions, and company visits. This is where you gain key insights into the dynamic world of business in California, including up-and-coming perspectives on the entertainment industry, healthcare industry, and the buzzing startup scene. Professors from UCLA shine the spotlight on important concepts through real-life lessons and success stories.
Afterward, you will begin your final online period where you will bring together everything you have learned. The final face-to-face residential takes place back at IE Business School in Madrid, where you will finish up your core courses, attend workshops and present your final exam.
Career Opportunities
Your professional growth doesn't end with the program, which is why the Global Executive MBA aims to strengthen your personal brand and your global network. Throughout the program, not only will you gain insights and learn new business concepts through your professors and classmates, but you will also grow personally through our Personal Advisory Program.

Our team connects you with a personal leadership coach, taking into consideration your profile, personality, and skill set. You touch base with your coach throughout the program, ensuring you are growing personally and professionally.
Scholarships and Funding
We offer customized, merit-based aid and loan programs to make sure financial issues don't impede the success of outstanding students.
Program Admission Requirements
Demonstrate your commitment and readiness to succeed in business school by taking the GMAT exam – the most widely used exam for admissions that measures your critical thinking and reasoning skills.
Download the GMAT mini quiz to get a flavour of the questions you'll find in the exam.