MBA in
MBA in Marketing
Guglielmo Marconi University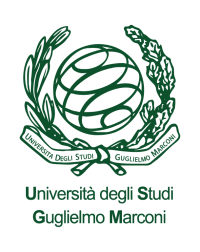 Scholarships
Explore scholarship opportunities to help fund your studies
Introduction
Master of Business Administration (MBA in Marketing)
The MBA in Marketing program will provide you with knowledge of the marketing development process including strategy formulation, consumer insights& behaviour, and significantly enhance your ability to deliver and develop brand strategy, lead brand communications and identify the research requirements needed to achieve a clear understanding of the market environment to be able to develop digital marketing strategy.
MBA in Marketing Program Highlights
Duration – 10 -12 Months
MBA in Marketing Structure – 8 Courses + 2 Marketing Specialization Courses + Research Methodology Final Project
Classes – Face to Face Weekend Classes with 18 – 20 Contact Hours in all Locations (Click on the Link: Recorded Classes on YouTube)
Faculty – Fly in Professors from Europe UK and USA (Please visit the link: View Faculty Profile)
Dual Certificate – Post Graduate Diploma in Strategic Management and Leadership from UK + MBA in Marketing from Guglielmo Marconi University, Italy
Accreditation – Ministry of Education in Italy. Also comes under the ENIC NARIC Approved Universities and is recognized worldwide.
Possible – To attend classes in all locations including Rome, Italy.
Assessment – Assignment Based Courses
Payment – Pay as you Go – Flexible Monthly Instalments
Graduation – Option of Attending Graduation in Rome, Italy
LMS – Complete access to Learning Management System + Access to ProQuest Online Library
Presently, Guglielmo Marconi University's diverse community has more than 16,000 students enrolled in graduate and postgraduate programs, 300 faculty members and an academic advising team made of more than 200 experts
Marconi University's Blended Learning Flexible MBA combines Face to Face classes and virtual classes in all locations while students balance their personal and professional life.
Marconi University in affiliation with European Graduate School of Management delivers the courses in the Middle East, Africa, and Asia through the following means:
Onsite Face to Face weekend classes
Blended learning sessions
Self-study models
Online Live Interactive classes
Throughout your MBA studies, you will gain unlimited access to all the study materials needed, including comprehensive course texts and interactive course websites, which are readily available via the University's Learning Management System.
Guglielmo Marconi University is situated in the Heart of the capital of Italy, Rome. It is a world-class university known for Tradition, Quality, and Excellence.
Professional Prospects of Marconi University's MBA in Marketing
Assist in making successful career transitions, i.e. moving from specialization to Marketing Managerial Position.
Assist in self-awareness as a Marketing manager & leader and in a broad understanding of important issues related to marketing management
Develop marketing management professional skills and techniques and increase confidence in all areas of business
Create opportunities for new career and possibilities for promotion