MBA in
Master of Business Administration (MBA)
Georgia Central University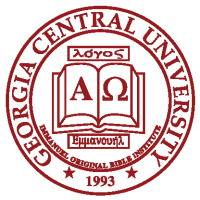 Introduction
The MBA program belongs to the School of Business Management (SBM)
SBM's goal is to produce business leaders who glorify God's Kingdom as a part of the overall mission of GCU. We teach business techniques, and at the same time, we teach how business can be used to glorify God. Our mission is to educate and train our students to glorify God through all aspects of the business. GCU's School of Business is unlike others; we emphasize all aspects of business decisions from a Christian respective, following GCU's institutional mission and vision. GCU aims to provide a biblically-valid, Christ-centered education. The School of Business aids this mission by educating business people who can use their skills to advance the Kingdom of God with ethical, morally- sound business practices. The MBA provides training and skills for students interested in understanding the working nature of business in a competitive environment.
Program Outcome
Objectives
Techniques to maximize the potential of electronic communications and the internet in business, inside and outside of corporate organizations;
The importance of both human and material resources and the required skills for resource management;
Demonstrating foundational knowledge in each of the primary functional areas of business.
Learning Outcomes
Graduates of the business administration program will be able to:
Assess legal, regulatory, and political ramifications of ethical issues concerning the business environment;
Make ethical and moral choices based on a biblical worldview;
Communicate effectively in written and oral presentations;
Apply technology to acquire and use data as a strategic resource;
Identify preferred leadership behavior, attitudes, and styles to manage an organization in a dynamic global environment effectively;
Use current economic and financial models and theories for analyzing data and forecasting as it relates to the organization, industry, and international forces;
Analyze business opportunities to develop strategic solutions to organizational goals and objectives;
Apply knowledge to practical experiences.