EMBA in
Executive MBA ACCA - blended format
Gdansk Foundation for Management Development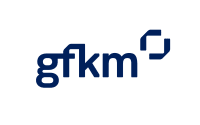 Introduction
The ACCA Finance and Accounting postgraduate program is intended to enhance contemporary business management, auditing, risk management, strategic planning, law and taxation knowledge and skills. The degree program constitutes the first step in gaining the prestigious ACCA qualification, which nowadays is essential in professional accounting and finance career, both at home and abroad.
The ACCA + MBA postgraduate studies allow modules F5 – F9 to be credited for when applying for the full ACCA qualification. Graduates can choose two paths in applying for this qualification. The first entails further studies at the 'professional' level and provide the advantage of F5-F9 exam exemption, whereas the second path involves application to ACCA for the Advanced Diploma in Accounting and Business qualification. This, however, requires passing the ACCA ethics module exam, followed by three-year professional experience in finance, and passing, this time at ACCA, two of any of the five F5-F9 level exams. Selecting the second path does not preclude one from taking the 'professional' level exam at a later date.
Blended format. Classes are held online for most of the semester. Onsite classes are held once per semester to write exams and integrate with the group.
Curriculum
ACCA subjects
SUBJECT
CREDIT
HOURS
Project Management
E
56
Taxation
E
78
Financial reporting
E
90
Audit and Assurance
E
44
Financial management
E
52
Total
320
E writing exam PK control work PG group project A active participation in classes
MBA supplement to ACCA
SUBJECT
CREDIT
HOURS
Strategic business simulation game
PG
54
Behaviour in organization
A
18
Effective team management
A
18
Conducting meetings and presentations
A
9
Business ethics and CSR
A
9
Business development strategies
E
27
Economic aspects of management
PK
18
Marketing management
E
27
Diversity management
A
9
Innovative leader - innovative team
A
27
Human resource management
E
27
Modern ICT technologies - manager's perspective
PG
18
Legal aspects of business activity
18
PK
International law in manager's practise
A
9
Results-oriented leadership
A
18
Global business and cultural differences
PG
27
Change management
A
18
Digital marketing
A
9
Total
360
E writing exam PK control work PG group project A active participation in classes
The conditions which have to be met to receive the diploma:
Positive grade for all subjects covered by the Programme
Positive grade for the diploma project from the mentor and the reviewer
Passing grades for 5 exams accredited by ACCA (F5-F9)