MBA in
MBA in Human Resource Management - UCAM, Spain
Exeed College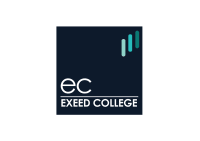 Introduction
To achieve strategic goals companies need to recruit, retain and develop the right employees. In this regard the module focuses on strategic human resource development as one important driver of successful strategy implementation. The module provides an overview of the objectives, phases and measures of personnel and leadership development and introduces the students to different methods of training.
This module provides the learners with a detailed understanding of various implications of occupational psychology. The module guides the learners through the psychological principles and theories and its applications in the modern global working environment. The module also helps learners get a solid understanding of Psychometric assessments and research skills required for managers.
About UCAM
Universidad Católica de Murcia, UCAM, is one of the fastest growing universities in the European region. Based out of Murcia, Spain, with learning centres in the UAE, Indonesia and Singapore, UCAM offers more than 163 courses, including business administration, health care, computer science, sports management and engineering.
The university has strategic partnership with more than 360 international universities, including Stanford University, National University of Singapore and National Technological University. UCAM is also a member of Erasmus Mundus and Universia.
The UCAM E-MBA program is ranked among the top 10 in the region and the university currently has over 21000 active learners.
UCAM accredits and awards MBA program in General Management, MBA in Business Analytics, MBA in Operations and Project Management, MBA in Health and Safety Leadership, MBA in Global Banking and Finance, MBA in Agile Supply Chain Management, MBA in Global Healthcare Management, MBA in Energy and Sustainability, MBA in Accounting and Finance and MBA in Marketing Management.
Admissions
Entry Requirements
Applicants must have attained the following qualifications:
Bachelor's Degree from a recognized University
Proficiency in English language equivalent to IELTS 6.0 or more
Documents Needed
Duly filled application form
Academic documents (High School / Diploma and Bachelor degree with transcripts)
Resume
A copy of your passport
A photograph
Statement of purpose
Experience/Employment letter
*Degrees offered by UCAM are university's accredited own awards and should not be misconstrued as nationally accredited awards in Spain.
This master's degree is awarded by UCAM under the provision of university private degrees – Título Propio
Curriculum
Part A consists of six modules, out of which four modules are core while two are specialised modules. The six modules will be delivered in six months. All learners who complete part A will attain 40 European Credit Transfer System (ECTS), equivalent to 120 UK Credits.
Part B consists of a mandatory module and a thesis work. The duration of part B is six months, and all the learners who complete part A and part B will be awarded a degree in MBA in Human Resource Management from UCAM Spain and will attain 60 ECTS, equivalent to 180 UK credits.
Program Outline – Part A
International Human Resource Management
Strategic Change Management
Strategic Management and Leadership
Operations Management
Strategic Human Resource Development
Work and Organisational Psychology
Program Outline – Part B
Socio – Economic – Legal Environment
Thesis work
Specialization Pathway
MBA in Human Resource Management: This pathway is designed for learners who intend to specialise in the management and development of Human Resources in Organizations.
Modules
Strategic Human Resource Development
Work and Organisational Psychology
Learning Resources
Live & interactive lectures by expert faculties
Recorded session for offline viewing
World-class curriculum by eminent faculty
Regular webinars by industry leaders
Assignments for module assessments
Easy-to-use LMS accessible anywhere
Online library to further enhance your knowledge
Dissertation on your area of research work
Assignment and Assessment
UCAM – Exeed College follows an assignment-based assessment approach, and the student needs to submit an assignment after each module.
Program Outcome
What you'll get as a Masters student with Exeed College
In-depth Knowledge of Your Field
Increased Opportunities
A Higher Earning Potential
Reputation and Credibility
Better Networking Skills
Keeps You Competitive