Part time MBA in
Master of Business Administration (MBA) Part Time
ESMT Berlin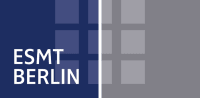 Introduction
The ESMT Berlin Part-time MBA in Business Innovation is an ideal way to continue working full-time while gaining the knowledge and competencies to support not only your personal development but also the growth and transformation of your company.
The program targets individuals with a minimum of three years of professional experience who wish to be effective change agents in their organization. Whether you are part of a mature corporation needing to stimulate disruptive innovation or a startup looking to scale up, this program could be the next step in your career.
Program Strengths
Choosing how to study for your MBA usually in­volves trade­offs. With the ESMT part­time MBA, you can turn into:
Keep your current job AND develop a deeper, more holistic view of management and leadership.
Study at your own pace AND connect with new and interesting people in person.
Experience the breadth of an MBA program AND focus on business innovation and digital business.
Learn from a world-class faculty AND trade experiences with like­minded professionals and managers.
Join an international program (classmates, faculty, content) AND be rooted in Germany.
The ESMT Part­-time MBA is a comprehensive two-year program that has been designed for people just like you. It combines the best of both worlds, so choose and get ready for the ride!
Part-Time Executive MBA
The ESMT Part-time Executive MBA can help you realize your fullest potential – and drive your career to the next level. At ESMT, we realize that both intellectual and behavioral qualities affect your prospects for success. The EMBA curriculum integrates academic training with an Individual Leadership Development Itinerary, peer-to-peer and individual coaching, applied and evidence-based learning. All combine to give high-potential executives the knowledge and experience necessary to grow an organization with the sensitivity needed to manage and develop people effectively.
The ESMT EMBA is a rigorous management program that leads you through developmental phases designed to deliver the experiences and skills you will need to become an effective, integrative leader capable of thriving in complex international business environments.
Program Strengths
Focus on: Leadership, Innovation, Analytics.
Optimized schedule: more time for individual and peer-to-peer coaching, project integration, and work-school-life balance.
A dedicated faculty lead works individually with you on coaching and personal development.
Three international modules, integrating evidence-based learning into the curriculum.
Integrated module focusing on social responsibility, sustainability and ethics and fraud in business.
Open House - Degree Programs
Learn more about the ESMT Degrees programs and meet current students, alumni, faculty, and ESMT admissions staff in Berlin.
Admissions
Admissions Requirements
To apply, you should have
Three years of postgraduate professional experience
An undergraduate degree or equivalent qualification
Strong GMAT/GRE scores or strong performance in ESMT's admissions test
Key qualities we look for in applicants
International outlook and intercultural competence
A change and innovation mindset
The ambition and motivation to work full-time and study part-time
Rankings
Currently ranked in the FT Business School ranking as the #1 business school in Germany and #9 in Europe, ESMT is one of only two business schools in Germany to appear in every international ranking among the top business school rankings. Have a look at where our programs rank. https://degrees.esmt.berlin/degree-rankings
Career Opportunities
With the part-time program, you are making an impact from day one. This is an opportunity to study at Germany's #1 business school and apply your learnings to your day-to-day business; your management will see that your perspectives are shifting and changing and that you are increasing your contribution to the business.
The Part-time MBA final project report is an ideal way to apply your learning to a business situation experienced by your company. You can leverage the knowledge and skills of your classmates and faculty to help conduct a report focusing on business innovation and transformation and solve an issue faced by your company. You can put your skills to the test and demonstrate your learning from the course, and you get to solve a problem your employer is facing, a win for all parties.
Part-Time Executive MBA
In consultation with companies and with ESMT faculty, EMBA participants develop a project that addresses a business or management issue of broader relevance. The project draws on empirical fieldwork and academic theories to develop a real and immediate value for your organization, even before graduation.
Leadership for senior managers
A cornerstone of the EMBA, the Individual Leadership Development Itinerary (ILDI) runs throughout the program and focuses on fine-tuning the competencies that executives need when leading teams, people, projects, and organizations. You benefit from hours of individual coaching that would carry a high standalone cost to your company. The program is designed to prepare you for senior and general management roles; it offers space to experiment, an individualized experience, and a greater focus on important interpersonal relationships.
On the ILDI you will experiment with multiple leadership styles, learn to adapt your leadership style based on context, gain greater focus on leadership than management, and focus on self-awareness. A dedicated faculty lead engages in individual, on-demand, personal coaching sessions related to leadership and career topics.
Executive and peer coaching opportunities are included.
All leadership training takes place face to face, including three international modules for additional exposure.