MBA in
MBA French Marketing Excellence
ESC PAU Business School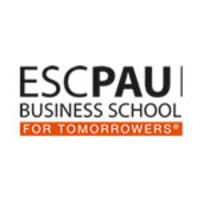 Scholarships
Explore scholarship opportunities to help fund your studies
Introduction
France occupies a unique position, excelling in terms of cultural diversity, scientific research, hospitality, and business acumen. The program uses examples of international industries, in which France excels, to teach advanced marketing theories and techniques. The program also includes an internship and a final dissertation. It offers a unique and challenging experience while increasing the long-term career opportunities and personal development of students.
This course contributes directly to 4 of the 4 Learning Goals of the Master Program. The measurements taken in this course contribute to the implementation of the AOL quality assurance process for this program.
Define international strategies for luxury, food, wine & technical products
Know the main characteristics of these 4 sectors
Define a global strategy for advertising, design, digital
Set up an international sales and marketing strategy
Know the main players in worldwide distribution (Wall-Mart, Carrefour, Tesco, Hard-Discount, etc.)
Learning Goals
LG1. With a strong knowledge of the role and the place of organizations within global economies, be able to master:
management techniques (bachelors)
management strategies and decision-making processes (master)
LG2. Acquire Skills and Tools to be (or to become) a Tomorrower
LG3. Act with a Global & Responsible Mindset
LG4. Think in a Circular Economy Context
Applicants:
Bachelor (B+4) degree or validated Master degree
Good knowledge in management, statistics, and economics
English level: verified during the application process or a TOEIC at 750
Duration: 12 months
Intake: September
Tuition Fees: €12 500
Deadline: July 15
Campus: Pau (France)
Alumni Industries and jobs
After having completed the MBA, students will be able to candidate to jobs in the luxury industry, all over the world.
Marketing Director
Product Manager
Brand Director
Event Manager
Operational Marketing Manager