Part Time MBA in
Master of Business Administration General Management
Diploma University of Applied Sciences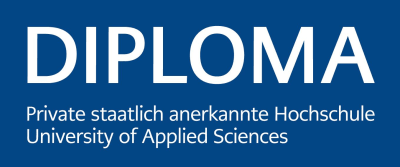 Key Information
---
Campus location
Germany Online, Germany
Study format
Distance Learning
Tuition fees
EUR 317 / per month *
Application deadline
Request info
Earliest start date
Request info
* € 317.00 / month
Scholarships
Explore scholarship opportunities to help fund your studies
Introduction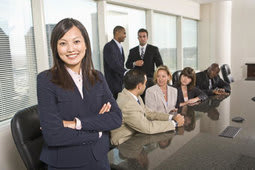 The post- graduate master's program in General Management with an MBA (Master of Business Administration) degree from DIPLOMA University enables experienced graduates from the natural sciences, engineering, humanities or social sciences to acquire management skills that enable them to pursue a leadership position to qualify.
The part-time MBA Studium General Management is mainly conducted as a virtual distance learning course with interactive online lectures on Saturdays. The examinations of the MBA distance learning program can be taken at the nationwide study centers of the DIPLOMA.
The standard duration of the 90 ECTS MBA studies is 4 semesters .
Part-time MBA General Management
The further education master with the MBA degree combines a wide range of theoretical knowledge from all major business areas with legal, information technology, social science and management skills.
The aim of the distance learning course is to develop managers for small and medium-sized enterprises with priority, by using professional and already existing management experience and connected with modern international management competences.
MBA graduates can be primarily employed in the areas of sales, distribution and sales or in the management and organization. Through high proportions of pre-structured self-study, the students develop self-competence further, gain through soft skills advanced leadership skills, which also consider the intercultural references of the world of work, and strengthen by means of presentations, discussions, etc., their communicative competence. With the MBA degree at the DIPLOMA graduates create the conditions for a subsequent doctorate.
Normal period
Part-time study 4 semesters, 90 ECTS (individual free extension up to 4 semesters possible)
baseline
Summer semester (April) and / or winter semester (October)
accreditation
Accreditation of the degree program by the accreditation agency AHPGS.
tuition fee
Distance learning with virtual face-to-face events: € 317.00 / month (total € 8,593.00 plus one-off examination fee of € 985.00); Financing alternatives on request.
study form
Distance learning with online presence events via the online campus of the DIPLOMA University; extra-occupational: change between self-study and study books.
admission requirements
Please note: Each application is checked individually. Economic and legal competences that are prerequisites for the admission of the course, but were not acquired during the first course, may have to be taken in parallel with bridging courses (approx. 100 euro tuition fees per course) within one year. You are then provisionally admitted as a guest student and can take part in the study and examination activities. Send the detailed application documents (application for matriculation, cover letter, curriculum vitae, certificates / work certificates) to the DIPLOMA University, Immatrikulationsamt, Herminenstraße 17 f, 31675 Bückeburg, [email protected]
Furthermore, the following qualifications apply to admission to the MBA program:
University degree (Diplom, Bachelor, Magister, Master) with at least 210 ECTS; Applicants who do not have 210 ECTS credits can acquire up to 30 ECTS credits (after individual examinations) by crediting extra-curricular knowledge and skills after consulting the examination office of DIPLOMA Hochschule. For foreign degrees, equivalence for admission must be demonstrated.
At least one year of professional experience
Qualified English knowledge, proven by relevant certificates (TOEIC, TOEFL, Cambridge Certificate) or a qualifying interview
First leadership experience is an advantage, but not a requirement
Applicants without a university degree can acc. §16 (2) HHG be admitted to the MBA degree if they
a) have completed vocational training and
(b) have at least three years' professional experience; and
c) have a higher education entrance qualification
d) have a sound knowledge of English
e) passed an aptitude test at the Bachelor's level at the DIPLOMA University.
Foreign degrees are assessed for admission under the Lisbon Convention.
For more information, please contact the examination office at [email protected].
degrees
Master of Business Administration (MBA)
Course contents
Modules and events
Selected topics of business administration
Selected topics of the national economy
Methods of business management
Strategic company management in practice
international economic Relations
marketing management
human Resource management
Soft skills
operation management
financial management
Management of information systems
Process and system management
Controlling / International Financial Management
Master thesis and colloquium
applications
This distance learning program is designed to guide small and medium-sized enterprises and impart the necessary knowledge and skills, but also opens up career perspectives in sales, sales and distribution as well as in the organization of companies in Germany and abroad.
Major fields of study
Process and system management
Aims / Skills:
The students can link operational processes and network to systems. They are able to combine the different management systems into an integrated unified operational system (IMS). Otherwise, important systemic and methodical competencies in company management positions are to be acquired.
Contents of the event "System standards in the company":
Processes and systems
Project management; the structure of the following standards is discussed:

DIN, EN, ISO 9001: 2008
DIN, EN, TS 16949: 2004
DIN, EN, ISO 14001: 2007
BS; OHSAS 18001: 2007

Similarities of these norms
Operational implementation of the standards:
Construction of company documents such as management manual, procedural instructions, work instructions
Process landscape, process owner
Input-output considerations of processes
Structure of an Integrated Management System (IMS):
Use of intranet and databasesKAIZEN - a modern management system
Contents of the event "Risks and Hazards in Systems":
risk management
Product Liability Act and its requirements for the quality management system
Methods for assessing risk and hazard potential:

FMEA
Cadastre (hazardous substances, substances hazardous to water, etc.)
Assessment possibilities of environmentally relevant influences
Hazard analyzes based on the German Industrial Safety Ordinance

Establishment of operational compliance registers:
Competence and Responsibility Matrix
Signature order
Controlling / International Financial Management
Aims / Skills:
On the one hand students should be able to apply cost-oriented controlling instruments and recognize their importance for corporate management. At the same time, they should be able to establish links between controlling and selected International Financial Reporting Standards.
International financial management is taught to students through knowledge of risk diversification, financial derivatives, foreign exchange management and interest rate management. At the end of the module, students are able to apply their extensive professional knowledge.
Contents of the event "International Accounting":
Providing in-depth knowledge of controlling and selected aspects of international accounting (IFRS); Analysis of relationships between controlling and IFRS.
Internationalization of accounting (application instructions and application motives)
Conceptions and methods of international external accounting (conception of the IAS / IFRS and US GAAP rules, comparison of accounting systems, accounting and valuation according to international standards, selected accounting differences, transitional steps to international standards and adjustment requirements)
International harmonization of accounting (harmonization groups, harmonization requirements and value-based business accounts)
various planning, management and control instruments of corporate governance for internationally operating companies (including principles of value management, value-based corporate management)
Content of the event "International Financial Management":
Risk management (portfolio theory, capital market theory, methods of risk measurement, risk-adjusted measurement of results)
financial derivatives
Foreign exchange management, currency risks
Interest rate management, interest rate risks