MBA in
Master in Business Administration and Management (MBA)
Centro De Estudios Financieros CEF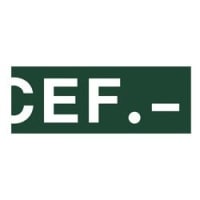 Introduction
The Master includes an international experience in another European city, to know its business fabric, in addition to the necessary training for the acquisition of the scrum master certification. The cost is included in the price within the blended mode.
At CEF.- we have been teaching the Master in Business Administration and Management (MBA) for more than 20 years, training managers to improve their professional decision-making, and professionals to become managers. In 2021 we have launched a new plan that adapts to the new needs that have emerged in recent times in the business world.
The main objective of the MBA is to increase the training of attendees and strengthen their leadership skills, their ability to solve problems and their integration into work teams. In short, the training is aimed at people with managerial potential who have the challenge of assuming the management of companies or projects that involve knowledge of different functional areas of the company. Taking into account that there are business models that require a high degree of specialization, this master has five specialties. In them, apart from the general foundations of business management, they are trained in the specific aspects of the following organizational typologies:
Specialty in Strategic Management of the Company
Specialty in International Business Management
Specialty in Tourism and Hotel Business Management
Specialty in Business Management in the Clinical and Health Field
Specialty in Technological Business Management
Official degree
Students who successfully complete the program and who also meet the UDIMA requirements receive a double degree: the Master's Degree in Business Management and Administration (MBA) from CEF.- and the University Master's Degree in Business Management and Administration (MBA). ) of the UDIMA.