MBA in
MBA in Professional Accounting
Canisius College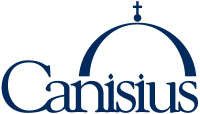 Introduction
A Master's in Business Administration (MBA) in professional accounting is a full-time program that enables you to earn an accounting degree and enter the accounting profession, even if you have an undergraduate or graduate degree in another major. All Accounting courses are offered only during the day, while the general MBA courses will be offered in the evening with some courses available during the day.
The MBA in professional accounting allows you to earn an MBA and qualify for the New York CPA exam in a single program of study. If you have an undergraduate or graduate degree in majors other than accounting, the program makes it possible for you to earn an accounting degree and prepare to enter the accounting profession.
Benefit from the department's close ties with business leaders including members of the Council on Accountancy, who often provide internship opportunities, permanent jobs, and valuable advice. You'll complete an internship in public accounting, industry, or government for hands-on experience. The full-time program allows you to complete your degree in as little as two years.
In addition to the 150-hour educational requirements candidates for NYS, CPA Licensure must have at least one year of full-time or the part-time equivalent of providing accounting services or advice involving skills in accounting, attest, compilation, management advisory, financial advisory, tax or consulting services under the supervision of a licensed NYS CPA in a U.S. jurisdiction or a public accountant in New York State.
Graduate Business Leadership & Professional Development Program (LPD)
In addition to a graduate degree from Canisius' Wehle School of Business, students also will earn a Leadership & Professional Development Certificate and digital badge. This unique program offers students personal and professional development experiences to evaluate their competencies as well as personalized coaching to define their personal brand and chart a career path.
The LPD Program consists of three courses: My Personal Brand, My Leadership Plan, and My Path Forward. These are not academic in the traditional sense as there are no textbooks, exams, or weekly class meetings. Students will earn one academic credit for the certificate. The LPD has a significant impact on students both during their studies and after graduation, whether a young professional or an emerging executive. Completion of the LPD is a requirement for degree completion and conferral.
Curriculum
Leadership and Professional Development Program
BUS 601 My Personal Brand 0.5
BUS 602 My Personal Leadership Plan 0.5
BUS 603 My Path Forward 0
Accounting Requirements
ACC 505 Financial Accounting 3
ACC 610 Managerial Accounting 3
ACC 711 Intermediate Financial Reporting I 3
ACC 712 Intermediate Financial Reporting II 3
ACC 715 Basic Taxation 3
ACC 716 Advanced Taxation 3
ACC 721 Advanced Financial Reporting 3
ACC 725 Auditing Theory and Practice 3
ACC 726 Information Systems Auditing 3
ACC 727 Advanced Audit 3
ACC 751 Seminar in Accounting Theory 3
MBA Preparatory courses
ECO 503 Statistics for Managers with Excel 3
ECO 511 Macroeconomics 1.5
MGT 512 Principles of Management 1.5
General MBA courses
ACC 707 Accounting Systems and Analytics 3
ECO 606 Managerial Economics 3
ECO 609 Business Analytics 3
FIN 608 Corporate Finance 3
MGT 605 Organizational Behavior 3
MGT 607 Operations Management & Sustainability 3
MKT 604 Marketing Management 3
One MBA elective 3
Business Law
LAW 603 Legal Environment & Ethics 3
Capstone
MGT 690 Strategic Management and Leadership 3
Total Credits 70