Global MBA in
Global MBA Green Energy and Sustainable Businesses
Bologna Business School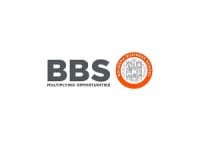 Introduction
Key facts
Format: Full-time
Language: English
Start: September 2022
Location: Bologna (Italy)
CFU: 60
Duration: 12 Months
The Global MBA in Green Energy and Sustainable Businesses is aimed at young managers who are interested in the challenges imposed by climate change, and the principle on which to build the future of business.
Based on a six-pillar approach (Accountability, Ethics & CSR, Law, Technology Management & Strategy, Entrepreneurship) the program provides tools to support the efficiency of existing resources, as well as the ability to plan new scenarios based on sustainable business models.
Those choosing to study the Global MBA in Green Energy and Sustainable Businesses aim to make a difference using logical, honest innovation, thus adding an ethical dimension to the role of management.
Why study at Bologna Business School
Bologna Business School believes in cutting-edge and high-quality education. With this in mind, BBS designs course offerings with the strategic guidance of an International Advisory Board and the day-to-day input of mixed teams made up of academics, practitioners, consultants, and players on the global socio-economic scene.
Bologna Business School believes in continuing and customized education for:
Young managers who want to grow professionally and personally, strengthening specific functional skills or deepening their understanding of specific market sectors; Recent graduates who are entering the workforce and require knowledge, techniques, and practical tools in addition to traditional university education; Executives and professionals ready to challenge themselves, to consolidate their knowledge base, and raise the bar with their skills through work-study, training, and access to new networks; Companies and institutions aware of the complexity of new global realities who are ready to meet the challenges and opportunities that derive from leveraging their internal human capital.
Bologna Business School believes in accessible and open education, this is why there are scholarships available for the students of the Professional Masters and Global MBA.
Curriculum
Program content
Business Ethics And Cross-Cultural Management
Business Planning
Corporate Finance
Corporate Social Responsibility / Business Ethics
Corporate Strategy
Digital Culture
Environmental Law
Financial And Managerial Accounting
Going Global
Green Strategy And Sustainable Development
International Finance
International Production And Logistics
Leading People And Organizations
Management Consulting
Managing Sustainable Technology And Innovation
Marketing Management
Measuring Sustainable Performance
Quantitative Methods For Business I & II
Scholarships and Funding
Bologna Business School offers both full and partial scholarships for participants of the MBA. All applicants are eligible to apply regardless of their nationality. Scholarships are merit-based (both academic as well as professional merit) and cover tuition costs only.
The Global MBA offers scholarships of:
35,000 euro (full scholarship)
20,000 euro (partial scholarship)
15,000 euro (partial scholarship)
10,000 euro (partial scholarship)
For more information about the scholarship please visit the university website.
Admissions
Admission requirements
In order to apply it is necessary to have:
a Bachelor's Degree (must have been obtained at least two years before the enrollment deadline)
2+ years of qualified work experience
English language proficiency (no certificates required)
Application deadline
7 February 2022 (Round I)
1 April 2022 (Round II)
3 June 2022 (Round III)
8 July 2022 (Round IV)
Selection
15-16 February 2022 (Round I)
7-8 April 2022 (Round II)
9-10 June 2022 (Round III)
14-15 July 2022 (Round IV)
Enrollment deadline
8 April 2022 (Round I)
3 June 2022 (Round II)
1 August 2022 (Round III)
31 August 2022 (Round IV)
Does this course require proof of English proficiency?
The TOEFL® test is accepted by 10,000+ universities and higher education institutes in over 150 countries. Book your test today!
About the School
Student services & facilities
The goal of the Career Service of Bologna Business School is to provide the tools and resources to gain access to the labor market and find an internship. The aim is also to support the businesses of our territory, and not limited to it, to select talents to employ; talents from all over the world, who come to Bologna to immerse themselves in the culture and the excellence of Made in Italy.
The Career Service Team supports the students in their journey made of learning and professional development, through a series of seminars, with the aim of providing the necessary tools and resources to gain access to leadership positions in the labor market. Furthermore, thanks to professional career counselors and a process to identify one's own "Strengths" (Point Positive Assessment) developed in collaboration with Essentic, students are supported by way of customized service to establish a professional development plan, which will help them achieve their goals in their search for an internship.
The process is carried out through the following steps:
Drafting of a CV and a Cover Letter
Creating an efficient LinkedIn profile
How to manage a job interview
Initial guidance interviews
Career Strategy Counseling
Mock Interviews with specialized Head Hunters
Career Development Retreat
On-going support to students through one–to–one session.
Campuses
Villa Guastavillani is Bologna Business School headquarters and institutional seat, a beautiful sixteenth-century residence located on Mount Barbiano in the very first Bologna hills and just a few minutes away from the city center of Bologna. The villa is developed on four floors, one of which is underground. Inside it is possible to admire frescoed walls and ceilings, which in several cases give the name to the room that hosts them.
New Campus (next opening) is located in front of Villa Guastavillani and will rise on the crest of the hill through the redevelopment and recovery of some buildings already present on the site, for a total area of 3300 square meters. The project is designed to create a place where nature, history, and architecture interact in other to provide learning spaces in tune with the needs of students and pay great attention to the issue of sustainability.
Bologna Fair part of the didactic activities has been moved from Villa Guastavillani to pavilion 34 of the Bologna Fair. A temporary solution that provides 8 classrooms to accommodate at least 370 participants and students, 11 breakout rooms, and spaces reserved for staff and teachers within an area that can normally accommodate up to 10,000 people.
Student lifestyle
National and international companies support the School for different activities that concern the design of the courses, company visits, guest lectures, project works, besides hosting students for the final internship. Indeed, to this end, over the years the Bologna Business School has established a large network and a sound partnership with the most important Italian and European companies thanks to a customized approach, one that is based on the needs of each individual business.
The BBS Alumni Community Portal is also dedicated to our students.
Target
11,000 potential members including current students / participants, alumni, faculty
Objective
To strengthen the sense of belonging to BBS during and after, to build loyalty and nurture the community network
Activities
Events, mentorship, job opportunities, groups, and chapters for aggregation.
The institution's most important event of the year, for the Bologna Business School Community, is the Graduation Master Class, a solemn moment that marks the academic success of the School's graduating students.
The Graduation is held in Piazza Maggiore, in the historical heart of the city of Bologna, where more than 1500 students of BBS University Masters and Executive Masters are reunited.
Accommodation
We are currently running a partnership with Spotahome. Students can get a 25% discount on their reservation fee by using the promo code that the school will give to them.