MBA in
Full-Time MBA
Audencia Business School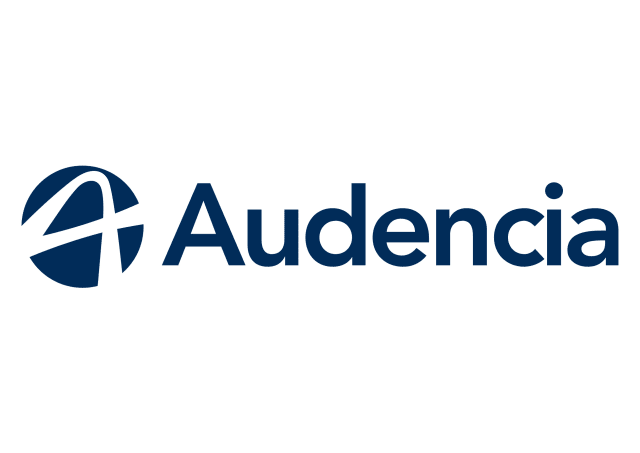 Introduction
Reflective Space, Comprehensive Education
This 1-year MBA provides you with a unique experience to reimagine the way you do business in today's ever-changing environment. Combining comprehensive business training, experiential learning, and an innovative structure, allows your ideas to take root:
Two concentrations (6 electives) in either corporate finance or entrepreneurship and corporate social responsibility or innovation
Learning organized in blocks
Real-world learning with case studies, group projects, hands-on work with companies, and an optional internship
Diverse professional development opportunities
Flexible final project options: on-campus learning ends by June, leaving an opportunity for self-guided learning and a corporate internship
Due to the limited number of places available– and to benefit from early application fee waivers or scholarships– we advise applying by 31 January.
Key Information
Degree earned: MBA
Language: English
Duration: 1 year, full-time
Program start: September
Location: Nantes
Tuition: €31,500 (see financing tab below)
Eligibility:

Bachelor's degree in any field
Proficiency in English
3 years' relevant post-graduation full-time work experience
GMAT or GRE (to be submitted before September 1st)
Internationalization
Audencia's Full-Time MBA ranks 2nd in the world for student diversity (The Economist, October 2016). With an average of 12 countries represented in a class of 30, you're joining a vibrant community. Students also come from a wide range of professional backgrounds – many in engineering or science but also fields as diverse as the humanities, communications, law, and medicine.
Our faculty members, instructors, and guest speakers also represent a wide range of nationalities and backgrounds. You'll find that you, your fellow students, and our staff have one common goal – advancing change for the benefit of society.
Admissions
Join us in Nantes to internationalize your future career! Here is a breakdown of everything you'll need to make it smoothly through the application process. Or simply apply now.
Eligibility
To apply to the Full-time MBA, you must have:
Bachelor's degree in any field
Proficiency in English
Minimum of three years of relevant post-graduation full-time work experience
GMAT or GRE (to be submitted before September 1st)
Application
You may begin your online application any time, and you can save it and make changes before submitting it. Admissions are open until the program is full; however, we strongly recommend applying by the early-application deadline of 31 January.
Documents
In addition to the online application, you will be required to submit the following documents:
CV and cover letter in English
Copies of diplomas and academic transcripts
English test score (TOEFL, TOEIC, IELTS)*
Copy of identity document (e.g. passport)
Photo (jpeg, 346 x 366 pixels)
*English test scores are not required for native speakers or applicants who have completed their undergraduate degrees in English. Contact us if you have a different English test score or are planning to take a test later in the year.
Program Outcome
Program
Work closely with top international faculty members and benefit from personal mentoring, quality teaching, and real-world corporate and international experience. We are active in research, helping you stay abreast of the most recent developments in your field.
You'll also gain expertise from industry insiders, as business executives visit and share their professional insights during the program. With a diverse group of faculty members, professionals, peers, and partner companies to learn from, you'll develop a practical and theoretical understanding of management – and build a plan of action for your future.
Scholarships and Funding
We show our commitment to excellence and diversity through the variety of scholarships we give out each year to students of merit from different backgrounds. Our aim is to open up the best business education to students that show the skill and motivation to be the leaders of tomorrow.
Career Opportunities
Career & Alumni
Your career development is the cornerstone of the Full-Time MBA program. A broad range of career development programs and services is available throughout the year. Audencia also cultivates close ties with the business world, which is an added benefit to you throughout the program.
Note: All statistics on this page are based on the number of replies to the question. They relate to all classes to date unless otherwise stipulated.
Services, events & networks
Get personalized career services that address your specific experiences, strengths, weaknesses, and goals – and take advantage of our close ties with the business world.
Example career services
Here is just a sample of Audencia's comprehensive career services:
Individual career coaching and advising
Internship Fairs
15,000+ employment opportunities posted each year on our dedicated intranet
Employment fairs with 120+ companies
Mentoring program
Interview preparation and mock interviews
Publication of a CV book for corporate recruiters
CV workshops
Assessment center preparation
Personal development program on topics including leadership skills, communication skills, ethics, intercultural management, and networking
Auditing sector fair
Information resources and online tools
Company visits
Panel discussions with professionals and alumni
Access to 100 + career events on various topics
Career results
Audencia is a leader in corporate social responsibility (CSR) and works hand in hand with the corporate world. As a result, our graduates work with major corporations across the globe – and 85% are employed before graduation. Program graduates have found work in Europe (54%), Asia and the Pacific (29%) and Latin America (9%).
(Statistics are based on the number of replies to the question. They relate to all classes to date unless otherwise stipulated.
Industries
The MBA prepares you for industries such as:
Agribusiness
Auto
Civil engineering
Chemical
Communication and creative industries
Consulting
Distribution
Education
Energy
Finance
Government
Insurance
IT
Mechanical
Non-profit
Professional services
Textile
Tourism
Transportation
Functions
Functions the MBA prepares you for include:
Consulting
Financial management
General management
Import/export
Logistics
Marketing and communication
Organizational management
Companies
Our MBA graduates are employed by a range of multinational companies, including:
Barclays
Deloitte
IBM
Intel Mobile Communications
L'Oréal
Louis Vuitton
Nokia
Procter & Gamble
PricewaterhouseCoopers (PwC)