MBA in
The Ateneo-Regis MBA Program
Ateneo Graduate School of Business - Cebu City Campus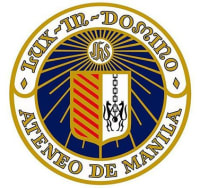 Scholarships
Explore scholarship opportunities to help fund your studies
Introduction
About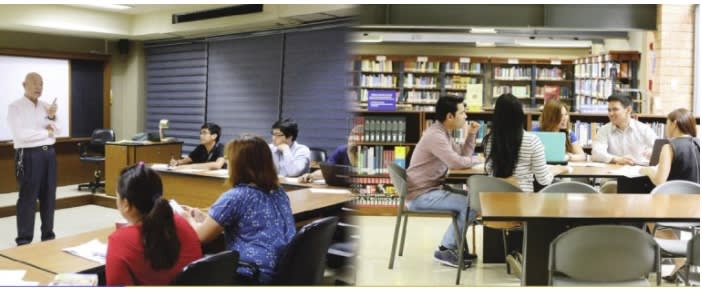 The Ateneo-Regis MBA Program is a non-thesis program designed for senior managers and executives whose corporate responsibilities limit their time for pursuing graduate degrees and are thus compelled to complete the program as quickly as possible through accelerated methods.
Ateneo's Graduate School of Business has long utilized a facilitated learning approach to workplace-based education, while Regis University has over time mastered the use of an accelerated mode of adult learning. Under a Program Development and License Agreement signed between the two institutions in 1997, a groundbreaking Ateneo-Regis MBA program was developed that used an accelerated facilitated learning mode to deliver a high-quality, high-impact executive MBA to workplace-based, experience-driven professionals who are prepared to take greater responsibility for their own learning and are ready and able to use their workplaces as their learning laboratory.
The Ateneo – Regis MBA Program will arm executives and business leaders of today with the theories, skills, value frameworks, and adaptive learning outlook that they will need in order to keep up with tomorrow's dynamic and rapidly changing competitive environment.
Distinctive Features

Curriculum
Developed by two distinguished Jesuit higher-education institutions: the Ateneo de Manila University, and Regis University (Denver, Colorado)
Modular in its approach, with specified daily learning outcomes, activities, and assignments
Focused not just on theories and techniques, but also on values and personal transformation
Requires a total of 14 courses (42 units in total), made up of 12 core courses and 2 electives
A Non-thesis program, with an integrating Strategic Management paper as the terminal requirement
There are 5 terms per year and each term last for eight (8) weeks. Each course meets once every other week for eight (8) hours from 8:00 am to 5:00 pm on a Saturday or Sunday.
Methodology
Student-centered focus that requires students to take greater responsibility for their own learning
The workplace-basedWorkplace-based approach will require students to draw on their personal and professional experiences, and apply their learnings to their work even as they undergo the program
Professors are facilitators of learning rather than lecturers. The instructors fly in from Manila to run the courses.
The maximum number of students per class is twenty-five (25)
Admission Requirements

Bachelor's degree from a government-recognized institution in any field of study.
Undergraduate weighted grade point average of 85% or B. Applicants who do not meet this requirement but satisfy other admission requirements may still pursue their application subject to further evaluation and the final decision of the Admissions Committee.
Minimum of 5 years' work experience at a supervisory or managerial level. Significant professional experience may be considered in lieu of the supervisory/managerial experience.
Duly-accomplished Online Application Form.
Two letters of recommendation, from former teachers and/or supervisors at work.
A satisfactory score in the AGSB Entrance Examination.
Interview, as may be required by the Admissions Committee.
For international students, a visa valid for study in the Philippines and a validated Alien Certificate of Registration (ACR).
Courses

1. Core Courses (33 units)
Business Ethics
Leadership Effectiveness
Quantitative Methods for Managers
Operations Management
Managerial Accounting
Financial Management
Management Dynamics
Human Resource Management
Management Concepts for Information Technology
Marketing Management
Economics for Managers
2. Electives (6 units - take any two)
Demand Management
Economic Development
Electronic Commerce
Entrepreneurship
Family Business Management
Financial Analysis for Decision-Making
Financial Engineering
Global Market Analysis and International Trade
Marketing Communications
Investment Analysis and Portfolio Management
Law in the Business Environment
Leading Organizational Change
Project Management
Lean Six Sigma
Supply Chain Management
3. Integrating Course (3 units)