MBA in
Master in Business Administration (MBA)
Asian Institute of Management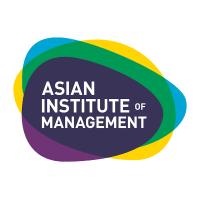 Scholarships
Explore scholarship opportunities to help fund your studies
Introduction
The Master in Business Administration (MBA) is the Asian Institute of Management's flagship program. It is a 12-month, full-time degree program that develops the next wave of business managers and leaders.
It is a business program specifically positioned for Asia which, over the decades, has produced many titans of industry within the region and beyond.
Unlock An Emerging Asia
The AIM MBA program, with its region-focused approach, is specifically designed to give students a keen advantage amidst the ever-shifting tides of Asian business. Here, they learn about Asian business practices, regulations, and culture-specific perspectives. Such knowledge is key to unlocking and maximizing opportunities in the region.
Transform and Transcend
After almost half a century, the MBA program continues to produce sharp, forward-thinking graduates who have become eminent and influential business leaders within Asia and in other parts of the world.
AIM MBA students are constantly challenged to be critical, analytical, innovative, and collaborative as they go through more than 500 real-world business cases in a rigorous curriculum that covers economics, finance and accounting, marketing, operations, leadership, and strategy.
The professors, mostly business practitioners, facilitate case discussions to train students to make informed decisions and formulate judicious strategies and action plans.
This dynamic transforms students to become tough-minded and action-oriented managers who are ready to lead their organizations to new heights.
Selection Criteria
At the Asian Institute of Management, each prospective Master in Business Administration student is evaluated based on the following parameters:
Academic Credentials
Past academic performance and your GMAT / GRE / NMAT by GMAC / AIMAT (CAT / XAT for Indian applicants) score help the Institute evaluate your ability to cope with the rigor of the MBA program. Academic distinctions and certification scores, wherever applicable, are also considered.
Leadership Potential
Applicants are evaluated based on the impact they have made on their professional and personal life. The metrics used for this assessment are ―
Initiatives the applicant may have spearheaded
Previous responsibilities handled
Career progression achieved to date.
Professional recommendations also help gauge the leadership potential of an applicant in a real-world setting.
The Individual
A versatile, well-rounded individual brings a different perspective to the classroom and will be able to share a unique point of view.
A wealth of experience is also important. AIM encourages applicants from various backgrounds to become part of the MBA program. Diversity across multiple areas (e.g., work experience, education, culture) are also factored into the application process.
Eligibility Criteria
Am I qualified to take a Master in Business Administration?
To be eligible for admission to the Master in Business Administration program, applicants must:
Have a bachelor's degree (or an equivalent qualification in any discipline, to be evaluated by the program's Admissions Committee)
Have at least two years' work experience. Consideration may be given to candidates with low work experience but who have displayed leadership abilities in other areas, such as volunteer or community work
Placement
At AIM, we give students the opportunity to put into practice in the real world what they learn in the classroom. The Career Services Office (CSO) facilitates career placements through continuous linkages with industry partners. The CSO provides AIM students with information on industries, job roles, and available opportunities via career or recruitment talks and online activities. Career counseling and consultation are also available, as well as workshops covering topics such as résumé and cover-letter writing, interview skills, and job-hunting strategies.
Admissions
One of our goals is to foster a student population that mirrors the diversity and character of Asian cultures and economies. Assembling such an eclectic community requires us to look beyond an applicant's individual qualities and also consider work experience, industry sector, nationality, and gender.
Along with these considerations, the Institute looks for the following in its applicants:
Clear Personal Goals
We appreciate candidates who can show a clear connection between their educational preparation, what they are doing at present, and what they want to do in the future.
Something Uniquely Individual
We look for candidates with singular and unique experiences and accomplishments. If you've planted your nation's flag on K2, designed an app, or founded a disruptive startup with college buddies, or have worked in disaster relief programs as a volunteer, we'd like to hear your stories, and give other students the opportunity to learn from your experiences.
Sharp Thinking And Communication Skills
We look for candidates who can think clearly and voice their opinions in a manner that their professors and classmates will understand. Clarity of thought also includes the ability to organize ideas so these can be presented in a logical manner.
These skills become invaluable assets in the classroom where time is limited, and airtime a precious resource.
Academic Resilience And A High Capacity For Learning
We look for candidates who possess the resilience and capacity to graduate from the Institution's programs. Admissions test scores are one way to measure the quantitative, verbal, and reasoning skills necessary for successfully completing studies at the graduate level.
But the test measures only potential — although it wouldn't hurt to have a lot of it. We also look at how applicants fared while taking earlier courses. Academic distinctions are noted favourably, as these indicate the student's likelihood to excel at AIM.
Proven Leadership Abilities
Finally, we look for candidates who have held positions of leadership in school and at work, across different industries.
If you have a leadership story that's interesting and fairly unique, then we'd like to be the first to hear it.
MBA Scholarships
The Asian Institute of Management is committed to making its MBA course available to Asia's vibrant pool of aspiring graduates. To do so, the Institute provides both full and partial scholarships to exceptionally qualified students.
These students are chosen for their potential to enrich discussions in our case rooms, encourage wider worldviews, and contribute to their own business communities and societies.
AIM scholarships are highly competitive. The Institute reserves the right to not award these scholarships if no suitable, outstanding candidate is identified.
Eligibility for Scholarships
Excellent academic records
Exceptional people skills
Great leadership potential
Strong professional achievements and career trajectory
Excellent written and oral English communication skills