MBA in
Aros Mini MBA
Aros Business Academy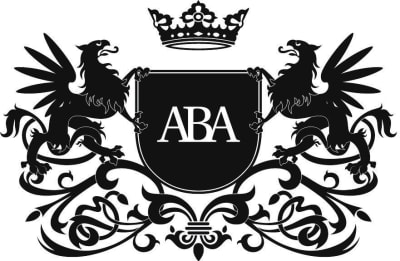 Key Information
---
Campus location
Copenhagen, Denmark
Study format
Distance Learning
Tuition fees
USD 2,200 / per month
Application deadline
Request info
Earliest start date
Request info
Introduction
The International Mini MBA (online)
Let professor Steen Hildebrandt guide you through the MBA disciplines
Professor Steen Hildebrandt is probably Denmark's most renowned name when it comes to management. It is, therefore, no coincidence that it was him we asked to design the Aros Mini MBA.
Hildebrandt has laid the building blocks, selected the main content and handpicked some of the most competent instructors. Together, we have designed an ambitious learning process that both give you professional and practical knowledge of management and ensures your personal development as a leader.
Curriculum
What is a Mini MBA?
A Mini-MBA is a chance for you to broaden your perspective as a leader where you will be introduced to the classic MBA disciplines.
We have teamed up with one of the leading thinkers in management, Professor Steen Hildebrandt. Because when it comes to the requirements of an MBA, he knows it all. He has made sure to incorporate the traditional MBA principles into our Mini MBA. Therefore, we can proudly say that Aros Mini MBA possesses a professional level, worthy of the MBA name.
You will become a member of the exclusive Aros Management Club
As a participant at Aros Mini MBA, you will get an exclusive membership to Aros Management Club where you after your Mini MBA programme will be regularly updated on current issues and topics. At Aros Management Club you will get free access to lectures and master classes with top business leaders and experts. You will get invitations to the exclusive management arrangements with like-minded. And you will have ample opportunity for networking with the rest of the members. We also offer the Mini MBA in Germany (Deutschland) and in Sweden: Mini MBA Chefsutbildning. In Greenland: Kursus i Grønland. In Denmark: Lederuddannelse.
Program Outcome
Your benefits of an Aros Mini MBA
You will lay down a solid practical and theoretical foundation for your leadership skills that you can continue to come back to and draw upon throughout your entire career.
Only with Aros Mini MBA you will attend an oral examination and receive personal feedback. You will be examined by one of the program's highly competent teachers and Aros Business Academy's Training Manager.
We ensure that you will be constantly updated with the latest knowledge in management. Because of your membership at Aros Management Club, you will receive free access to lectures and master classes with top business leaders and experts after the programme has ended.