MBA in
MBA in Business Administration
American Liberty University ALU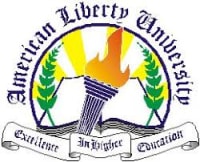 Scholarships
Explore scholarship opportunities to help fund your studies
Introduction
The program leading to the Master of Business Administration (M.B.A.) degree at the American Liberty University is designed to develop the student's analytical, problem-solving, and decision-making capabilities to meet the challenges of leadership in professional management positions at present and in the ever-changing world of the future.
The curriculum provides a challenging and creative learning environment in an intensive program of study that has a broad-based administrative emphasis. Recognizing that management methods of tomorrow may bear little resemblance to techniques in current use, the program emphasis is on sound general principles and decision-making techniques that provide a basis for continued learning and professional development rather than upon business procedures which are subject to obsolescence.
ALU is committed to employing technologically advanced teaching delivery. Over time, most of the courses contained in the MBA program will be offered by various means beyond traditional classroom instruction, including the internet, videotapes, and audiotapes. Students will be encouraged to carry out-group exercises using "virtual teams" in which they will coordinate with each other using e-mail, web pages, and teleconferencing.