MBA in
MASTER OF BUSINESS ADMINISTRATION AT LAWSON STATE
Alabama State University College of Business Administration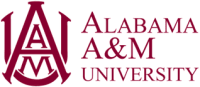 Scholarships
Explore scholarship opportunities to help fund your studies
Introduction
The Master of Business Administration (AAMU at LSCC) degree is accredited by AACSB, which only awards the top 5% Business Schools in the world. This MBA program requires 33 credit hours to complete (11 classes) or adding the Human Resource Management concentration for an additional 3 credit hours. MBA classes are offered either asynchronous or synchronous online by AAMU Business faculty. All synchronous online instructions are in the evenings to accommodate students' professional and family life styles. The College of Business and Public Affairs educates and trains students to be the leaders and managers in their community and beyond.
ABOUT THIS PROGRAM
In this program, students gain practical knowledge and skills through our relevant business education in disciplines such as Accounting, Finance, Marketing, and Management. The core MBA curriculum prepares students for their career advancement in the future.
Besides the general MBA program, Logistics and Supply Chain Management (LSM) and Human Resources Management (HR Management) are the two areas of concentration for students seeking intensive training so that they can seek future employment opportunities related to these areas.