Why You Should Pick a Versatile MBA Program
Feb 1, 2018
Student Tips

International News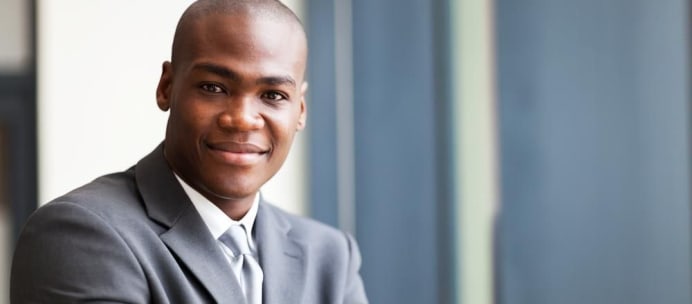 If you're thinking about an MBA, then you're probably thinking about a career in management in any industry.
When you begin the process of deciding on getting an MBA, taking the GMAT, researching business schools, and asking yourself those important questions about your future, visualize yourself at your dream job.
What is it that you want your MBA to help you achieve? If your goals include claiming a managerial role, establishing and running your own business or moving up in the corporate ladder, a versatile MBA will serve you well.
What's a versatile MBA? One that prepares you for a great career across the business spectrum, anywhere from the local level to the global one.
Here's why you can—and should—cast a wider net when it comes to selecting an MBA program:
1. You will need to acquire the necessary professional skills
In addition to hard skills in finance, accounting and management, you'll also find lots of soft skills in MBA programs, which will serve you equally well in advancing your career.
MBA programs train students in leadership, creativity, data analysis, critical thinking, multicultural awareness, communication, and IT to help them find jobs in any industry, from healthcare to NGOs, from general retail to government departments, from human resources to the arts and from banking to the entertainment industry and the media. A good MBA degree can help you find a good job almost anywhere in the world.
2. The versatility of knowledge and skills acquired will improve your job and career prospect
A versatile MBA will give you the necessary skills to solve problems and react to professional challenges creatively. The MBA qualification enjoys a good reputation in the business world, and it will make you more employable.
Employers consider MBA graduates as forward thinkers, who can embrace the contemporary work culture efficiently and creatively.
Employers of MBA graduates expect them to think outside the box, to innovate, to be able to analyze data, trends and results and to apply a broad range of business principles to ensure the smooth and profitable operation of the office, department, section, branch or company they manage.
3. Versatility in learning is an additional advantage for online students
Online learning is perhaps one of the best ways to earn an MBA without leaving your home, country or job – if you have one – while continuing to 'earn as you learn'. This demonstrates to potential employers that you are devoted to your career, that you are good with technology and that you have developed a wider and more flexible perspective to international business, through training online, together with a multinational and multi-cultural group of fellow students from around the world.
Let's take a look at a case study which offers just the versatility we're talking about.
Case Study: Unicaf University
Unicaf University offers Master in Business Administration Programs in:
· Management
· Health Management
· Oil and Gas Management
· Information Systems Management
· Finance
plus the Master of Public Administration for professionals in the public and government sectors.
All of these programs are well structured, contain the latest in business knowledge and are versatile in the way they are taught online, via the state-of-the-art UNICAF Virtual Learning Environment. To provide a rich and engaging learning experience tutors use videos, audio podcasts, e-books, real-life scenarios, assignments related to business problems faced by students in their work, custom-made topic overviews, polls, quizzes and other tailor-made learning material. Unicaf University MBA students are taught by highly qualified professors and tutors and have the option of blended learning, in specific locations, which combines online with classroom teaching.
One of the important things about studying at Unicaf University is the benefit of the generous UNICAF scholarships awarded to all eligible applicants. The UNICAF Scholarship Program's primary goal is to make education affordable for eligible students from Africa and beyond and to provide opportunities for them to pursue advanced academic studies and earn internationally recognized qualifications.
UNICAF is rapidly becoming a key player in higher education in Africa, with a physical presence in 9 African countries, with branch campuses and learning centers across the continent. UNICAF offers unique opportunities to all for internationally recognized, quality university education. The UNICAF Scholarship Programme is one of the most generous in the world today, and the UNICAF Virtual Learning Environment is the largest digital platform available for online study in Africa.
Studying with Unicaf University for an MBA degree is flexible, affordable and easy to do, and it helps you connect with an international community of UNICAF scholars in 156 countries.
Bottom line? Studying for an MBA with Unicaf University affords students not only the opportunity to earn a high-quality business degree from an accredited institution, but also to embrace the versatility of the MBA degree itself—in content and in mode of delivery.
Learn more about earning your MBA at Unicaf University here.