Why the Business World Needs Strong Leadership Now
Strong leadership has always been important in the business world. However, it's especially crucial at this unique moment in time -- not only because of the COVID-19 pandemic but also because of the many challenges the business world is facing. Here's a closer look at why strong leadership is vital, along with tips for how today's students can prepare themselves to be tomorrow's leaders.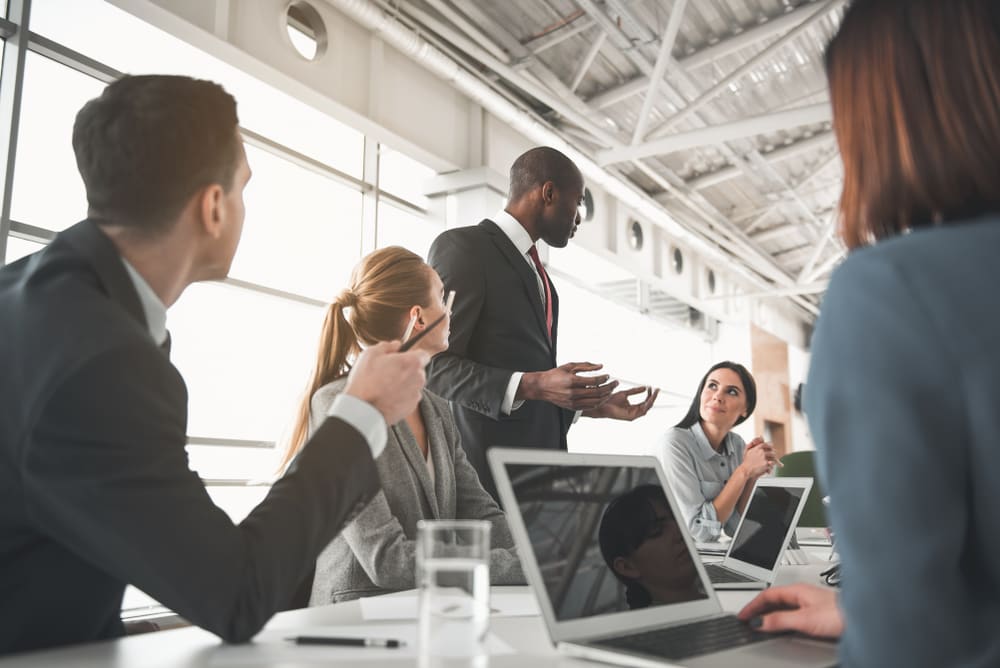 Why strong leadership matters
COVID-19 is the elephant in any room where discussions are taking place about the future of businesses and the economy at large. In its COVID-19 briefing materials, McKinsey & Company identified four key trends that organizations will need to consider in the immediate months and years ahead. These include new customer preferences toward online channels; a temporary shift to remote work that may become permanent; the deployment of large government stimulus packages, rising trade tensions, and regulatory uncertainty; and ever-changing knowledge about how to test, trace and treat the coronavirus.
As business leaders look toward the immediate difficulties of reopening, they must also have an eye on a future which remains inherently unpredictable, in order to plan for whatever new normal comes next. Certainly, these are monumental challenges, but they are also something else. "This presents an opportunity -- and a need -- for many companies to build the competences they wish they'd invested in before: to be more digital, data-driven, and in the cloud; to have more variable cost structures, agile operations and automation; to create stronger capabilities in e-commerce and security. Leaders should consider the steps they take to reopen as the first in the journey to wider transformation," Accenture proposes of the meaningful change that can facilitate the emergence of stronger organizations in the wake of COVID-19 -- with the right leadership in place, that is.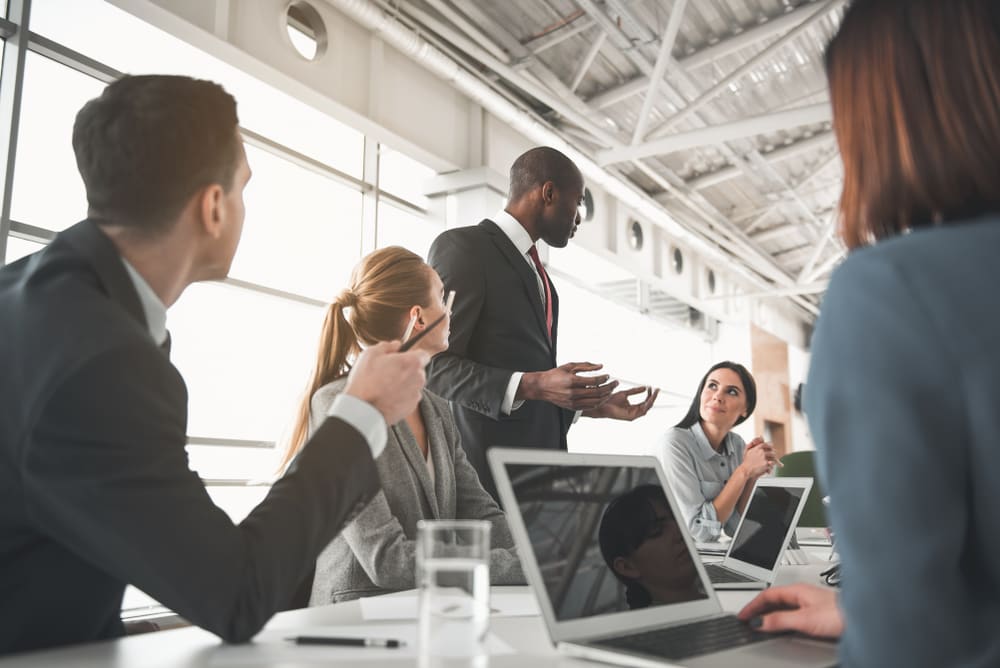 While the coronavirus may be our time's most pressing issue, it's far from the only threat to today's organizations. Other ongoing issues which predate COVID-19 and will remain when it resolves include data protection, the innovation imperative, job automation, navigating the global workforce, and political changes. Perhaps INTHEBLACK writer Cameron Cooper put it best in asserting, "There is no place for the faint-hearted in the next 12 months, as company leaders and finance teams brace for challenges on many fronts."
What specific skills will be needed?
McKinsey concludes, "Given the constantly shifting landscape and uncertainty ahead, thinking about return as a static plan could be ineffective. What's needed is a return 'muscle': an enterprise-wide ability to absorb uncertainty and incorporate lessons into the operating model quickly." An organization's ability to adapt comes from the top-down.
Specifically, according to McKinsey, leaders need to be able to think and act across five horizons: resolve, which means managing the immediate challenges at hand; resilience, which involves addressing near-term cash management issues and broader resiliency issues; return, which sets for a detailed plan for a return to scale; reimagination, which considers what the new normal will look like and its implications for institutions; and reform, which acknowledges how industries and regulations may change.
It's not surprising, given all of this uncertainty, that a growth mindset -- the belief talent can be nurtured and developed through effort, good strategies, and positive feedback -- consistently tops the list of vital leadership skills.
Google's Search Inside Yourself Leadership Institute (SIYLI) shares five leadership traits to cultivate in 2020, including compassion, authentic vulnerability, resilience and the ability to navigate challenges, connection, and balance, while Harvard Business School spoke specifically to the behaviors that help leaders manage crises, including decision with speed over precision; adapting boldly and without fear; reliably delivering; impactful engagement; and a commitment to training.
Meanwhile, Forbes sets forth what leadership development trends would be on top in 2020 and beyond, including a focus on applying and sustaining behaviors; mobile learning for millennial managers; group coaching the democratization of leadership development; more attention to measures of engagement; and the entering of AI into the mainstream.
A degree to make a difference
So companies need great leaders, now more than ever, and great leaders will need great skills. Unicaf University offers a diversity of bachelor, master's and doctoral degree programs in many subjects, including those critical to business success: business administration, supply chain management and logistics, finance, accounting, management, healthcare management, and more.
Accredited by the British Accreditation Council for Independent Further and Higher Education, Unicaf University offers many unique and appealing benefits to 21st-century students, including the option to study online or on campus; numerous campus and learning centers throughout Africa; robust university partnerships in the UK and Africa; a focus on sustainable development and giving back to local communities; and abundant scholarship opportunities.
Unicaf University has changed the lives of its many graduates, who in turn go out and change the world. Take Oghenethoja Umuteme, for example. Now CEO of Derock Global Energy Resources, he speaks enthusiastically of how Unicaf University helped him get where he is today. "My online experience was impressive. Modules are delivered on time, through a user-friendly platform, available 24 hours, so you can log on and study, or take an exam, anytime it is convenient for you. To me, this has meant that, throughout my studies, I was available for my family, friends, work and other obligations," Umuteme says.
With so much at stake for the world and its people, businesses will rely on the right leadership to survive and thrive. With the right skills in place -- helped along with a degree from Unicaf -- aspiring leaders can position themselves to assume critical roles in paving the path forward.
Article written in association with Unicaf University.
Find your perfect program
Use our search to find and compare programs from universities all over the world!
Unicaf University (ZM)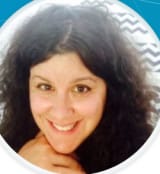 Joanna worked in higher education administration for many years at a leading research institution before becoming a full-time freelance writer. She lives in the beautiful White Mountains region of New Hampshire with her family.
Find a program in these categories