Why An MBA is Worthwhile For Your Career

If you aspire to obtain a career as a business leader and have heard that an MBA can help you reach that goal, you have probably asked yourself: 'is an MBA worth it?' Certainly, an MBA involves significant investment of time, money and effort. But it also comes with the potential for profound payoffs in terms of everything, from increased compensation to career advancement.
Here is a closer look at what all the prospective MBA students should know about this prestigious degree, the perks of studying abroad, and why B.H.M.S. Business & Hotel Management School in Lucerne, Switzerland, is the perfect place to do so.
Proving the worth of the MBA
The typical MBA coursework comprises a broad range of business-related topics including accounting, management, entrepreneurship, economics, statistics, and communication. Therefore, MBA graduates gain a solid business foundation in areas sought-after by today's employers.
However, the theory learned in business school classrooms is only one of many ways an MBA adds value. Many contemporary business schools also incorporate real-world learning into their curricula so graduates walk away not only with key knowledge, but also with the skills to implement that knowledge in the workforce. In short, MBA graduates are uniquely qualified to take on the challenges that await them.
Many of the most prestigious jobs in the business world require MBAs. These include product managers, consultants, medical and health services managers, financial managers, product market managers, and brand managers, according to US News & World Report. They are also very well paid for their expertise, according to the Graduate Management Admission Council's (GMAC) 2018 Alumni Perspectives Survey.
But an MBA will not just help you get a job; it will also help you climb the career ladder faster while boosting your potential earning power throughout your career. The GMAC survey also reveals that the majority of business school alumni believe they advanced in their careers faster than those who without MBAs.
The skills gained at B.H.M.S. in Lucerne are extremely adaptable, so graduates can be employed in almost every sector. 2017 graduate Milena Barsukova, who works as a research associate in a consulting firm, says, "My transferable skills equipped me with managerial skills that assisted me in completing my current duties. Studying at B.H.M.S. was a significant stage of my education and personal development and offered me the right start to my career."
Networking is a big part of climbing the career ladder, and there is no better place to network than an MBA program. According to Harvard Business Review, acquiring domain knowledge is just part of the big picture of a business school. Opportunities to connect with peers, professors, alumni, and local business leaders are abundant in business schools. Prioritising networking alongside your schoolwork can lead to better prospects and performance ratings, as well.
Ming Kuan Yeh, a 2016 B.H.M.S. alumnus who now owns his own online B2B hospitality and tourism platform, credits the B.H.M.S. internships and the school's connections with driving his career trajectory. "The school's connections throughout Europe and Asia helped me to launch my career in Thailand after my graduation. This education was a great starting point for my hospitality career," he says.
If you are like Ming Kuan Yeh, leaning toward starting a company, an MBA degree will have a huge value for you as well. According to a report from US News & World Report, more business schools are catering to aspiring entrepreneurs by providing programming, such as legal advice, internships, events and networking groups, aimed at supporting their success.
Another clear indicator of the value of MBAs is how MBA graduates feel about their education. According to GMAC, 79 percent of business school alumni rate their education as "outstanding" or "excellent". Furthermore, 93 percent would still pursue an MBA knowing what they know now, and an impressive 95 percent said they would recruit students from their alma maters for job openings.
Benefits of studying for an MBA abroad
Today's business landscape is increasingly globalized. It follows that employers prize employees with international skills. By doing your MBA abroad, you will gain new perspectives on how businesses operate in different parts of the world while broadening your cultural horizons -- and your international career prospects.
Oliver Watson, managing director for the UK, North America and the Middle East at search firm Michael Page, told the Financial Times, "Companies are operating over so many international boundaries, so the more languages and experience with different cultures you can bring to a company, the more you can help expand its global reach."
In deeming international experience to be a critical differentiator for today's leadership teams, Peter Lacy, managing director of strategy for Asia-Pacific at Accenture, explains, "Our clients increasingly operate seamlessly across borders. Our people need to be able to do the same. That mindset comes from being exposed to new business cultures and experiences that come with international placements."
The soft skills gained while studying abroad also come in handy on the job market, according to Ben Searls, who told the Financial Times that the confidence gained through international experience helps employees be more engaging with stakeholders.
Where to experience all of this
In cooperation with the York St. John University, the B.H.M.S. Business & Hotel Management School in Lucerne offers all of these benefits and more with its English-taught, fast-track MBA Dual Degree program. In addition to its general MBA curriculum, the accredited MBA program offers three specialisations: International Hospitality Management, Innovation and Entrepreneurship, and Global Marketing.
Suitable for bachelor's degree holders with two to three years of work experience and IELTS 6.0 level or equivalent, the MBA Dual Degree's modern curriculum builds on the knowledge and capabilities of participants through the use of case studies, group work, and real business examples. There is one intensive study block of six months and then an independent Research Investigation, which gives students the chance to undertake in-depth research into an area applicable to their future career aspirations. The research can be done alongside an internship period of six months in Switzerland or elsewhere. The result is applied learning and insight and skills in integral business practices, which prepare graduates for leading positions in business. Given the many compelling advantages of the B.H.M.S. MBA, it is unsurprising around 90 percent percent of its graduates get placement offers.
As the service and hospitality industries see continued growth, there is no better place than Switzerland -- renowned for its exceptional quality in these areas -- to study in these fields. Moreover, Switzerland is celebrated for its prosperous economy, the remarkable quality of life, cultural diversity, and breathtaking natural beauty. So it is not surprising many leading global companies and organizations are headquartered there, giving students unparalleled access to businesses and networking opportunities.
An MBA can open the door to exciting new career potential, while an international dual degree from Switzerland's B.H.M.S. college can amplify your prospects. To learn more about what is waiting for you at B.H.M.S., take the virtual tour today.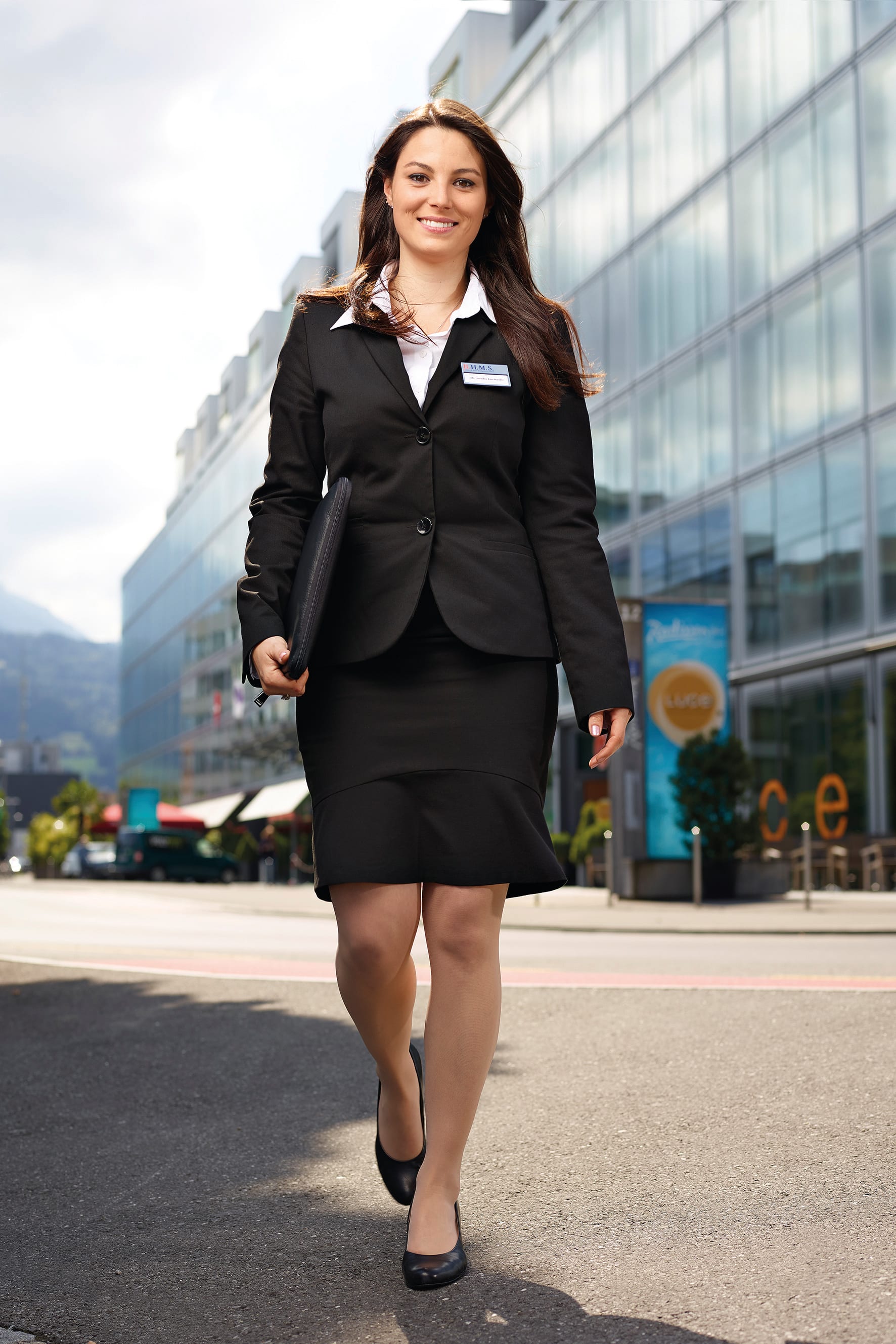 B.H.M.S.

Joanna worked in higher education administration for many years at a leading research institution before becoming a full-time freelance writer. She lives in the beautiful White Mountains region of New Hampshire with her family.
Find a program in these categories