Why a MBA is still relevant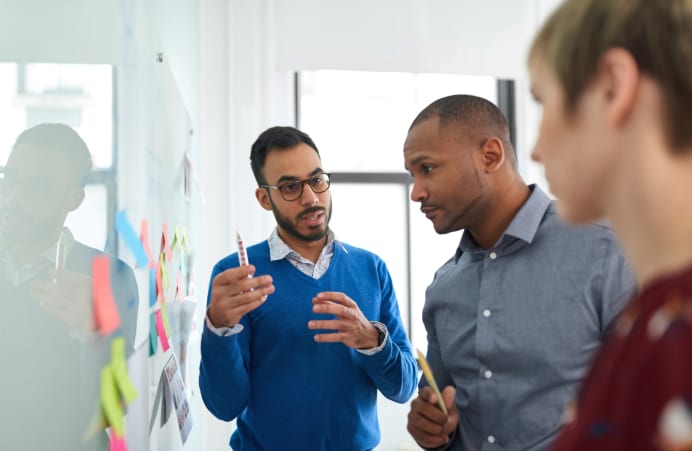 MBAs are still relevant. A MBA puts you in close contact with other students from around the world who have different work experiences and perspectives on the global economy. We will share why MBAs are still relevant and how they give you a competitive edge in the world of work.
Why an MBA is still relevant: Lessons for now and beyond
A recent US & News Report article checked with business school faculty on whether MBA courses will address COVID-19. Most agree that the topic will be front and center in the classroom.
This makes sense when you consider that while MBA coursework contains plenty of theoretical knowledge, it increasingly emphasizes the development of the skills to apply this knowledge in the real world. As such, current events are frequently incorporated into MBA lectures and discussions. As the massive financial and economic consequences of COVID-19 continue to shake the world, it follows that business schools will address the issue.
While students will wrangle with pandemic-related problems, business schools say the takeaways will be timeless with the potential to be applied in many different scenarios. So students should not necessarily expect to find a list of courses with the word 'coronavirus' in their titles. Rather, the outbreak will be integrated into curricula, especially in matters pertaining to disruption. Professor of management at the George Washington University School of Business (GWSB), James Bailey, says, "That's been a big story in business schools for the last 10 to 20 years. And hey, the world is changing, and this is how the world is changing, and if you want -- if your business wants -- to stay relevant, then you need to constantly think about disruptive forces out there in the economy."
According to Bailey, lessons learned from COVID-related disruptions are not only germane to infectious diseases, but also to other threats like political and monetary instability. "This is going to open people's minds to other forces of disruption and get us thinking more broadly about it. So that's one of, I think, the big curricular changes that is going to find its way just naturally and organically into people's classes," he continues.
MBA program director Rebecca Krysiak at Walden University echoes Bailey in underscoring the value of integrating coronavirus into MBA teaching, not just for its immediate impact, but for more universal implications, especially as they pertain to the critical skill of change management. "Prospective MBA students should consider schools that can help them develop broader skills such as innovation, looking at business from a systems perspective, and managing change and helping employees through it – while change may occur much more quickly in times of crisis, it is constant in business," Krysiak says.
Why an MBA is still relevant: A changing model
One of the reasons MBAs are so relevant at any given moment is because of their commitment to evolving with the times. This has happened in the past following economic catastrophes like the dotcom bubble burst and 9/11, and is currently playing out in response to the coronavirus, according to a Financial Times report.
Key changes for program survival will focus on improving agility and flexibility, such as more online options, multiple entry points throughout the year, staged delivery pathways, and the introduction of subscription-based payment schemes allowing students to spread out the cost of tuition.
Speaking of tuition, while you shouldn't expect to see fees drop anytime soon, students are likely to expect more for their dollars. According to Cynthia Vitters, managing director of Deloitte's government and public services practice, "[Business schools] will have to work on giving greater value to students for the same price."
In many cases, this means taking unprecedented measures to trim the fat. Norean Sharpe, dean of The Peter J. Tobin College of Business, told The Financial Times, "I really believe that the core parameters of how you deliver an MBA will be changed forever."
Additionally, we may also see the emergence of non-traditional models, including micromaster's degrees and "stackable" programs which allow candidates to "stack" credentials together in order to build a degree. Tomorrow's Master's 2020 study author Andrew Crisp says, "Even before the pandemic, there was growing interest in alternatives to traditional business master's degrees, partly driven by concerns about rising living costs and fees. Modular study options, where students get to tailor their course to suit them, will become more prevalent long-term."
Business schools are also adapting their recruiting models, and many of these changes are likely to stay in place even after COVID-19 is behind us. "When you look back this is one of the things that has come out of the pandemic -- it has forced us into becoming digital. I think the whole MBA and international education will come out stronger, because it's more apparent that you will be able to recruit internationally without it costing a fortune in travel," Highered CEO Bernt Blankholm told Business Because.
Why a MBA is still relevant: a student's perspective
Earlier, we talked about the relevance of MBAs in Business programs during the coronavirus from the perspective of business school administrators. As it turns out, students share a similar outlook. In fact, according to a CNBC report, the pandemic spurred many people to return to academia in pursuit of their MBAs. Fears about an uncertain job market, and the availability of favorable loans contributed to this phenomenon.
Sydney Nolan, who relocated from the US to do her MBA in Ireland, told CNBC that choosing to do the program was the safest move. "I think again the pandemic has really magnified [that] some things are really broken and have been really broken for a long time, about how we live or how we do business or how we work," she explained. Nolan's purpose in enrolling in an MBA program is to be part of addressing these problems.
If you have been thinking of a return to school to do your MBA, meanwhile, there may actually be no better time to apply as schools endeavor to stay attractive amidst the uncertainty.
Another reason for students to get their MBAs? Doing so may turn out to be especially lucrative, depending on where you live. According to India's The Tribune, complete lockdowns in the country severely harmed its economy. Not only are MBAs offering people more promising futures, they also imbue in students new perspectives and entrepreneurial vision, thereby uniquely positioning them to drive critical change.
Know the pros and cons of an MBA
While there are many upsides to getting your MBA during coronavirus, there are also potential downsides, especially for those who are already satisfied with the nature and stability of their current jobs. Career coach Jenna Hess told US News & World Report, "The decision to attend or defer hinges on which motivations are driving the student's decision to attend, and the stability and trajectory of the student's current job."
Which begs the question: what impact will the coronavirus have on job prospects for MBA grads looking ahead? It's not surprising that certain industries have been heavily impacted, including hospitality, transportation, and leisure. MBAs hoping to work in these sectors may find themselves facing steep competition for limited jobs. However, other industries have seen their stock rise. Pharmaceutical, healthcare, technology, and consulting companies have significant growth opportunities, as does the banking sector, according to Business Because.
Renowned biologist Charles Darwin once said, "It is not the strongest of the species that survives, nor the most intelligent that survives. It is the one that is most adaptable to change." While Darwin was talking about evolutionary biology, the principle applies to many things -- including business schools and business careers. Today's proactive, responsive, and adaptable MBA programs are likely to produce proactive, responsive and adaptable business leaders not only ready to tackle the challenges of COVID-19, but also whatever comes next.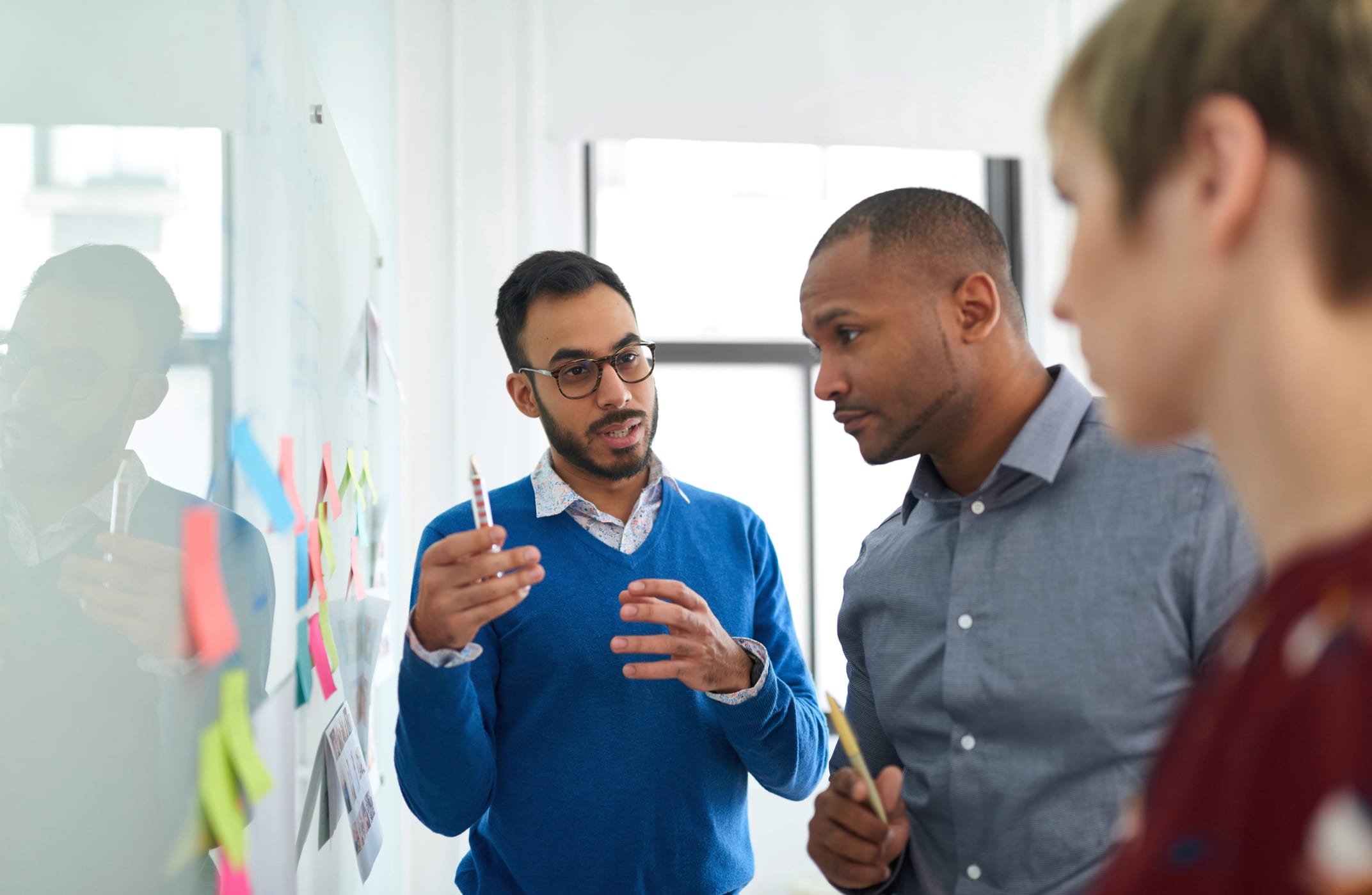 Find your perfect program
Use our search to find and compare programs from universities all over the world!
MBA

Joanna worked in higher education administration for many years at a leading research institution before becoming a full-time freelance writer. She lives in the beautiful White Mountains region of New Hampshire with her family.
Find a program in these categories