Fintech has been heralded as one of the most promising growth areas since it first arrived on the scene following the financial crisis of 2008. Of the now-booming industry, Forbes says, "Fintech stands for Financial Technologies, and in its broadest definition, that's exactly what it is: technologies used and applied in the financial services sector, chiefly used by financial institutions themselves on the back end of their businesses. But more and more, fintech is coming to represent technologies that are disrupting traditional financial services, including mobile payments, money transfers, loans, fundraising, and asset management."
Fintech is not only evolving; it's also experiencing explosive growth. And it shows no sign of stopping anytime soon. In fact, Research and Markets' "Global FinTech Investment Market 2016-2020" analysis forecasts that the global market will grow at a CAGR of 54.83 percent over a four-year period.
Wondering what's coming next in the exciting world of fintech? Read on for a roundup of five red-hot fintech trends we can expect to see more of in the months and years ahead.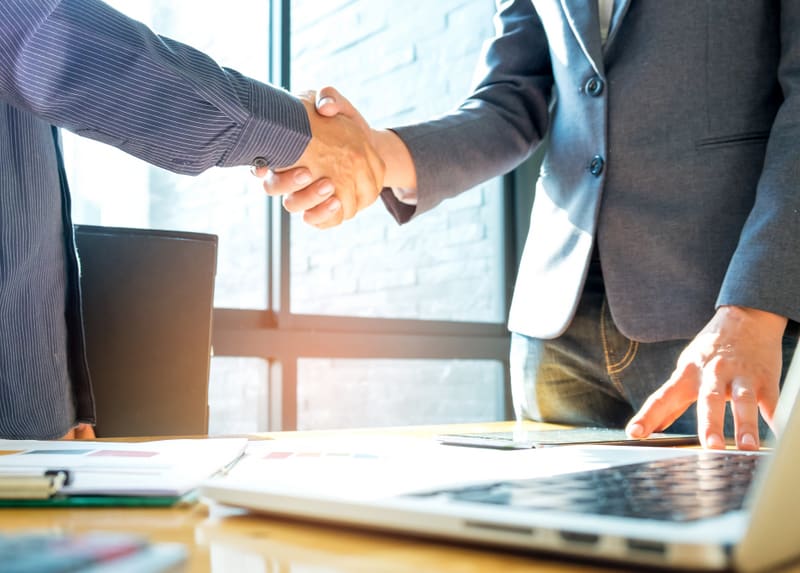 1. The customer relationship will be front and center.
Diversified financial services company SWBC recently highlighted three major things to expect from fintech in the near future. Two of these three were directly related to the customer experience: Specifically, customer personalization and the growth of customer relationships.
Explains the SWBC blog, "We're all customers of somebody, and we all wish for our vendors to understand what we want/need and provide the right products at the best price possible. Customers of our financial institutions are no different. While in years past we focused on creating and providing financial products that we thought made the most sense for our members, our customers are now able to voice their preferences clearly, quickly, and directly online and via social media. This provides valuable customer feedback, and it also demands we listen and take action. If we don't keep customers' desires at the center of all our product development and decisions, there are a host of other financial institutions and new technology industry competitors who are happy to steal our customers' financial business away."
MBAs in Finance cover technology which is opening the door to delivering more personalized services and depending customer relationships, companies which don't keep up with fintech may be jeopardizing their futures. Concludes SWBC, "Unfortunately, especially in the world of financial technology, failing to keep up means sacrificing customers."
2. Blockchain technology will evolve and expand.
Blockchain technology -- and, more specifically Bitcoin -- is usually the first thing that comes to mind when the topic of fintech arises. And with good reason. This digital ledger of economic transactions" has revolutionized money, payments and asset transfers by enabling peer-to-peer transactions and eliminating the need for a central intermediary. But we're only beginning to tap into its vast potential.
Says Blockgeeks of the ripe state of blockchain technology, "2017 will be the year that the average person begins to understand that blockchains aren't just an upgrade to our database and Internet, but rather tools to re-architect social, financial and political systems….Bitcoin was the opening act, which we are thankful for, and 2017 we'll begin to see the rest of what's possible with blockchain technology."
3. Financial firms will realize it's not just about adoption but long-term implementation.
According to Deloitte, financial firms are eager to jump into the blockchain waters and to incorporate the technologies into their business operations. This rush can be detrimental, however. Says Deloitte & Touche LLP Managing Director Dilip Krishna, "There's been a tremendous amount of hype in this space and a lot of venture capital activity. There's both anticipation and worry around what these technologies can do related to the financial services industry. Many of the conversations we're having with clients have an 'end of the beginning' vibe, as there's some fatigue and disillusionment settling in about keeping up with information regarding all the new companies and technologies."
Adds Deloitte & Touche LLP Advisory Principal Vikram Bhat of the need for a more circumspect process, "A lot of these technologies aren't fully developed. Also, it's not entirely clear how they will align with how financial services actually work. These are all questions to address."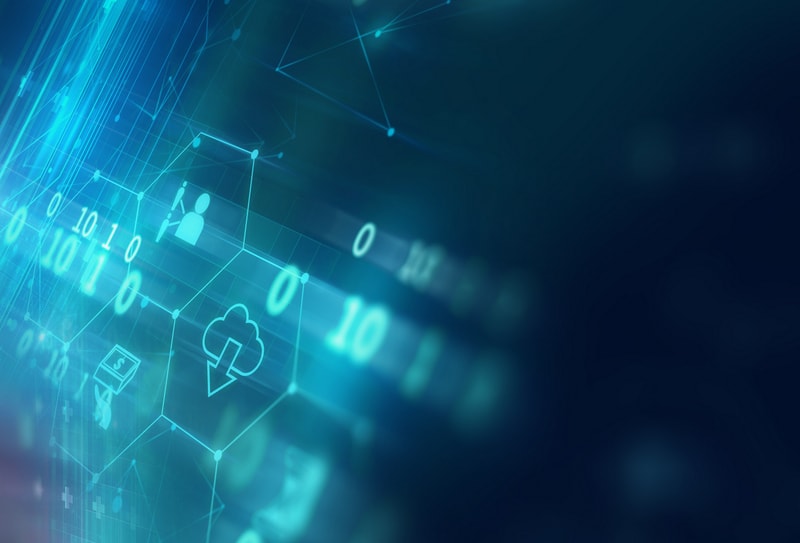 4. It will transition from competitor to collaborator.
Fintech is full of tremendous potential, particularly when it comes to working with -- as opposed to in competition to -- traditional financial services. And many banks are on board: According to one IDC Financial Insights Survey, "34 percent of banks are open to collaboration with a FinTech company while 25 percent would consider an acquisition."
Explains Chargebacks911, "This 'fintegration' combines the respective strengths of both models, merging the agile service of FinTech with the stability of traditional banking….Successful fintegration means better client retention and increased revenue for banks, while fintech services enjoy the legitimacy of traditional payment services."
However, this won't be without its obstacles. Continues Chargebacks911, "The main challenge over the next few years will be determining how banks and FinTech can collaborate to deliver the greatest benefit to consumers. Offering faster and more convenient transactions with broader integration is essential for keeping pace with expectations of today's always-on, 24/7 contemporary customers."
5. Security will become a key differentiator.
Security concerns are nothing new. However, as technology advances, so do the capabilities of criminals looking to access sensitive personal data.
Explains Fortune of how fintech-enabled levels of security are becoming a differentiating factor, "Hackers are on the constant prowl to steal customer data from financial institutions. Firms keep customer information like social security numbers and background history….In 2017, we will see a significant shift toward personal authentication through services or products that are owned by you. For example, iris scans and facial recognition will help make sure that your data is completely protected."
Certainly, fintech is a juggernaut of disruption. However, the powerful opportunities it offers are not without equally powerful challenges. At the help when it comes to traversing this tricky territory? Distinctly non-digital humans. Because of this and largely driven by student demand, according to Forbes, many MBA programs are aiming to incorporate more fintech into their curricula and even launching fintech specializations.

Joanna worked in higher education administration for many years at a leading research institution before becoming a full-time freelance writer. She lives in the beautiful White Mountains region of New Hampshire with her family.
Find a program in these categories