What Are the Essential Skills for Management and How Can Students Learn Them?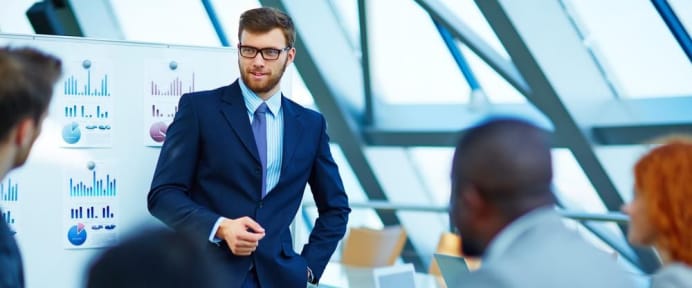 Succeeding as a manager is a challenging endeavor requiring a breadth and depth of skills. The good news? While it may seem like a massive endeavor, it's possible to learn them all. Read on for a roundup of five vital business skills, along with one promising route to acquiring them.
1. Leadership
This may be the most obvious contender on the list, but that's because it's so pivotal. However, leadership takes many different forms, and does not necessarily involve taking control in the most direct, dominant way. In fact, much of being a good leader is about empowering other people to work their best -- independently and creatively -- toward personal and team success.
In its most basic sense, leadership also boils down to something else: follow-through. Worksense Human Resources Specialist and Management Mentor Catherine Cahill told Huffington Post, "We sometimes think great leadership requires great charisma, and although that certainly helps to sell a story, it is not enough or even essential. At a very basic level a great leader clearly articulates what is required, and then does what they say they will do. [...] It is so simple, yet so frequently ignored. If you want to lead, if you want people to follow you, they have to see that you will do what you say you will do."
2. Organization
Managers have a lot on their plates. Organization is critical to supporting effectiveness when it comes to prioritizing the many tasks. In addition to time management skills – such as creating and keeping deadlines, managing appointments, and coordinating events -- mental organization skills, including analysis, assessment and evaluation, and problem-solving, are also crucial. And don't underestimate the value of physical organization skills, including everything from filing to record keeping.
The more you demonstrate these comprehensive organizational behaviors and habits, the more likely the employees you manage will, too. The result? Enhanced workflow and productivity.
3. Motivation
Certainly, managers lead by example in many ways. This also applies to outlook and attitude. Motivated managers make for motivated employees. AudienceBloom Founder and CEO Jayson DeMers writes in Inc., "Instilling motivation isn't easy, but it's necessary if you want your employees to grow and stay satisfied with their jobs. It's the driving factor that leads people to work harder, meaning more productivity for your organization, and the most important contributing factor to overall satisfaction, which leads to higher employee retention."
According to DeMers, tactics for motivating employees include giving them individual attention, providing opportunities for advancement, creating a more comfortable and inviting culture (including the physical work environment), holding team-based events and other opportunities for socialization, and making a commitment to transparency.
Also important is accepting that motivating people is not a one-size-fits-all process. "As you work to find the best motivators for your team, remember that you're going to need to make adjustments and changes as you discover what works and what doesn't. Perfect your motivation strategy as you get to know the individuals in your company, and they will reward you with greater dedication and a confident vision for the future," concludes DeMers.
4. Communication
It's hardly surprising to find communication on the list, but communication involves more than just clearly expressing your own thoughts and ideas. It also means conveying your openness to hearing the ideas of others, while also cultivating a business structure which accommodates the two-way nature of good communication.
Linkfluencer Founder Alex Pirouz argues in The Huffington Post, "If you want your company to reach new benchmarks of achievement, you must master the art of clear communication. In order to communicate directives which will drive results, you have to really hear your employees. Leaders respond to questions, address concerns, and above all, listen with empathy."
And Voicea Founder and CEO Omar Tawakol explains that when someone fully concentrates on a conversation, considers the content, and demonstrates understanding, the person on the other end feels valued, which means they will probably be more agreeable. Bad listening, meanwhile, creates the opposite effect.
5. Integrity
We often think of the business world as ruthless. However, examples like Enron, the energy company which saw revenues in the billions before collapsing due to a fraud scandal, demonstrate what happens when ruthlessness supersedes integrity. In its simplest sense, integrity means doing the right thing -- not because someone else is watching, but because it's the right thing to do.
As consumers increasingly push back against the attitudes and behaviors that led to the financial crash, they are demonstrating preferences for companies that make corporate social responsibility a priority. Exhibiting integrity day to day as a manager, meanwhile, fosters commitment and loyalty from your employees.
Become the Best Manager You Can Be
Now that we've covered these five essential skills, it begs the question: How can you acquire and develop them? This is where the University of Saskatchewan, Edwards School of Business' Master of Business Administration program comes in.
Not only does the program's transformational curriculum support the development of business knowledge, but it also teaches participants the "people skills of management." Marc Usunier, who heads International Initiatives and Recruitment at Edwards, explains, "As an AACSB-accredited institution, we offer an innovative MBA program focusing on practical experience and essential management skills that is ideal for professionals from all backgrounds who are seeking to advance or change their careers."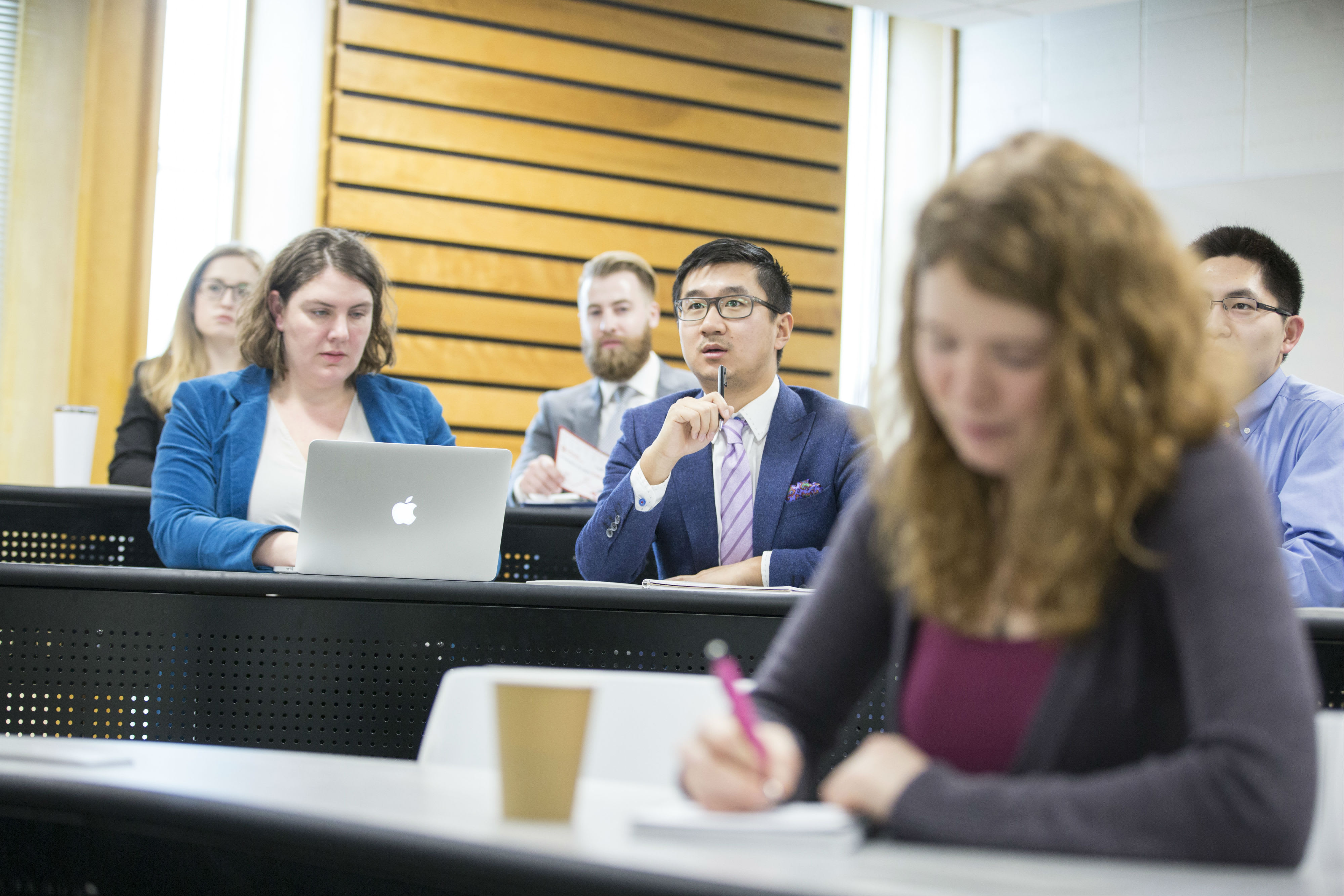 University of Saskatchewan - Edwards School of Business
And then there's its unique attention to collaboration. Noreen Mahoney, Associate Dean of Students and Degree Programs at Edwards, says, "If I had to describe the Edwards MBA in one word it would be 'collaborative'. Students who want to work in an environment where team achievement is emphasized over individual achievement should consider Saskatchewan and Edwards. It has to do with our prairie values of hard work and support. Our school brand is 'Together'. This is different from other MBA programs where the culture is typically highly competitive."
University of Saskatchewan - Edwards School of Business
The result is an insightful perspective of the business world, as well which supports students to manage effectively within it. If you are interested in taking the next step toward becoming a successful manager, learn more about the MBA at the Edwards School of Business here.

Joanna worked in higher education administration for many years at a leading research institution before becoming a full-time freelance writer. She lives in the beautiful White Mountains region of New Hampshire with her family.
Find a program in these categories