What Are the Best Countries to do an MBA in Europe?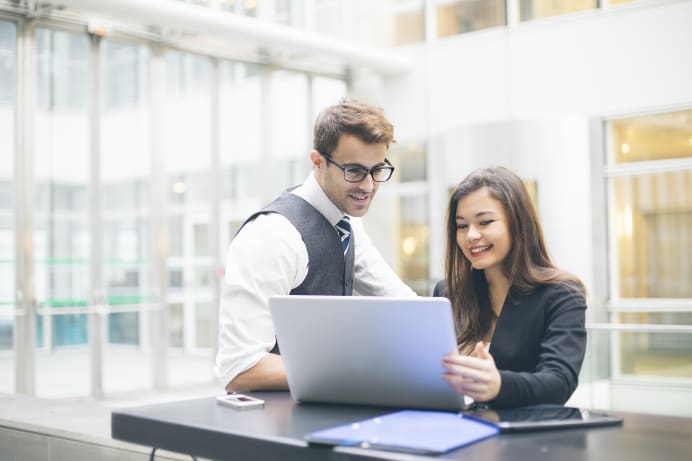 Germany
Germany continues to be a top destination for MBA students and aspiring entrepreneurs. The economic powerhouse offers a world-class business education, with several of its leading universities appearing in the Financial Times and QS Universities' top 100 schools world rankings. Moreover, public higher education is free for EU nationals, while tuition fees for those classed as international students are significantly lower than in many other popular study destinations. For example, an MBA at the Frankfurt School of Finance & Management costs around 50% less than a full-time program at the UK's best business schools.
And there's serious opportunities for graduates. Germany is one of the easiest places to get a work visa. And it's home to hundreds of multinational companies and organizations that are always on the lookout for talented business graduates, including Adidas, Amazon, Bosch, Google, the European Central Bank, and various automotive companies.
The United Kingdom
The UK has the fifth-largest economy in the world and the third-largest in Europe. It has thriving construction, manufacturing, energy, hospitality, and financial services industries. The UK also has one of the fastest-growing start-up ecosystems, especially in London. According to Start-Up UK, more than 600,000 new ventures were launched during 2018/19 -- a 40% increase in the number of UK-based startups since 2014. All this makes the UK an attractive destination for international MBA students. However, particularly due to Brexit, there is one area of concern: cost. Scholarships like the GMAT Excellence Award can help cover some or all of the costs. All self-funded candidates are automatically considered when applying at participating business schools.
Spain
Up until the setbacks caused by the COVID-19 outbreak, the Spanish economy had experienced a prolonged period of growth and expansion. It was driven by a series of initiatives and funding programs set out in the wake of the 2008 financial crash. The ambitious measures attracted more international professionals and investors, transforming Spain into one of Europe's go-to destinations for business professionals and MBA students.
Spain is now home to three of the continent's top-ranked global MBA programs, according to the Financial Times' Global MBA Rankings. And two of its leading schools featured in The Economists' Top 20 European MBA rankings. Major cities like Madrid and Barcelona now have thriving innovation and start-up hubs, and there are plenty of executive and management opportunities for business graduates.
France
France boasts several world-class business schools offering globally recognized MBA programs. French schools dominated European rivals in the Financial Times 2020 rankings. Out of the 90 European business schools featured in the list, more than 20 were based in France or had campuses in the country. They include the HEC Business School in Paris, Europe's number one ranked business school. This prestigious university offers an MBA, Executive MBA, and an innovative Trium Global MBA designed to create future business leaders with a truly global outlook.
The majority of France's best business schools are in Paris. Students looking for a more idyllic setting should head to the EDHEC Business School. Located in Nice, which is widely regarded as the French Riviera, the EDHEC school was created by and for entrepreneurs. Its programs focus on postgrad business and management studies.
Belgium
With a population of just over 11 million, Belgium is one of the smaller European nations. However, it still ranks as one of the strongest and most open economies in the world. This is due primarily to its geographical position and international outlook. Belgium is a founding member of the European Community (later the EU) and remains one of the biggest proponents of regional economic integration.
It also values the contribution of its international students in fostering this outward-looking approach. As such, there are lots of scholarships and funding opportunities for people who want to study business in Belgium. Located in Brussels, Vlerick Business School is a private university offering several scholarship programs, including the GMAT Excellence Scholarship award. It's available for outstanding applicants with a GMAT score of 700 and covers 50% of your tuition fee.
GMAT MBA Scholarships
Most graduate business programs in Europe need you to apply with a standardised test. And a great way to study for your MA or MBA is through the GMAT as there are several scholarships associated with a high score.
Owned and administered by the Graduate Management Admission Council (GMAC) a global, nonprofit association of leading graduate business schools, the GMAT is the number one test exam used by business schools as part of their application process. Around 200,000 students take the test every year. It's held in 550 test centers, and over 1,500 universities across the world accept the GMAT. Taking the test, especially if you score highly on it, is a very good way to help scholarship applications to business schools in Europe, which hold the test in very high esteem.
Merit-based scholarships on offer at business schools in Europe cover between 50% to 100% of tuition fees for Full-Time, Executive, or Modular MBAs and Masters. Students can prepare for their studies with the help of GMAT's official study planner, which gives you tips and tools to work towards your business school and career goals, in just eight weeks.
Participating schools include the HEC Business School in Paris. The HEC GMAT scholarship is available to all candidates who apply to the school online. The final decision is based on academic excellence, the overall strength of the application, the results of the selection interviews, and the candidate's GMAT score. The amount of funding varies, although you could receive up to 50% toward your fees.
Applicants with a minimum GMAT score of 600 are automatically considered for a merit scholarship when applying for a full-time MBA at the Alliance Business School in Manchester in the UK. The most outstanding MBA applicants are identified during the admissions process. The funding board judges applicants based upon their previous academic performance, values and ethics, and potential to become an outstanding future alumni ambassador for the school and local communities.
The GMAT Excellence Award at Imperial College Business School in London provides scholarship funding to the most talented applicants. They also offer awards that support diversity and a multicultural learning environment, such as MBA scholarships for women, regional scholarships, and the Reaching Out MBA (ROMBA) fellowship. All self-funded candidates are automatically considered for any eligible scholarship schemes.
GMAT Scholarships are available at business schools in Spain, Belgium, Germany, Ireland, Italy, and several other European nations. For a comprehensive list of scholarships available this year, take a look here.
Check the individual business school websites for up-to-date information on schemes, including when and how to apply. And you can find lots of helpful information and tips on taking the GMAT exam on the GMAC website here.
Article written in association with the Graduate Management Admission Council (GMAC).

After graduating with a degree in English literature and creative writing, Ashley worked as a bartender, insurance broker, and teacher. He became a full-time freelance writer in 2016. He lives and writes in Manchester, England.
Find a program in these categories