Top Reasons to Complete an MBA in Austria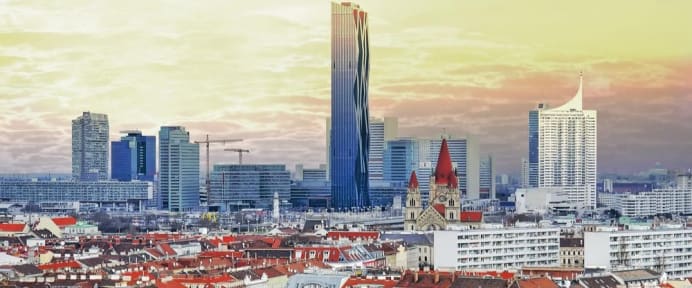 Focused on the analytical, functional and ethical applications of business, the master of business administration, more commonly known as the MBA, is a sought-after degree among aspiring business leaders. And with good reason: these prestigious degrees offer many advantages, including gaining a holistic business education; improved managerial, teamwork and communication skills; entrepreneurial know-how; practical experience; collaborative and networking opportunities and the promise of higher salaries.
But not all MBAs are created equal. Nor are all MBA locations. One particular destination that offers unique appeal? Austria. Here's a roundup of four reasons why Austrian MBAs offer a terrific inside edge.
1. Austria is known for its high-quality higher educational system.
International accreditations and rankings are the standards by which MBA programs and issuing schools are measured. Austrian universities and degrees have been accredited by many of the leading international accreditation agencies, including AACSB, AMBA/EQUIS, and FIBAA. Furthermore, Austrian degrees are highly regarded.
The Borgen Project says the quality of the education in Austria is "very high in comparison to other educational systems within Europe."
And according to national investment promotion company ABA - Invest in Austria, the country's educational system not only numbers among the world's best, but is also "oriented toward the needs of the business world."
2. It's less expensive than many other top destinations.
MBA programs aren't exactly known for being cheap. An EMBA from London Business School, for example, comes with a hefty €95,000 price tag. However, costs vary significantly from country to country and program to program, with Austria, in particular, being known for its affordability.

Professor Barbara Stöttinger, Dean of Austria's WU Executive Academy, says, "The fact that we do offer really excellent value for money is something that we need not point out to applicants during interviews; they quickly find this out for themselves. The prices of our MBA programs in Austria range from €15,500 to €49,000. We have many years of experience, enabling us to offer participants the very things that make for top-class training -- at very attractive prices. The quality of our students and our program fees reflect this quite clearly."
3. You can't beat its central location.
Situated at the crossroads between the Western and Eastern European economies, Austria's location means it is literally and figuratively Europe's center. There's a reason why more than 1,200 multinational businesses and organizations, including everyone from Siemens to OPEC, call Austria home.
The Economist says, "Austria has benefited more from Europe's opening to the east than any of the other older EU members, in several ways. First, its trade with central and eastern Europe (CEE) has soared over the past decade and a half, helping to reduce its trade deficit to manageable proportions. Second, and more important, Austria's stock of direct investment in central and eastern Europe zoomed from next to nothing in the early 1990s to nearly €19 billion ($28 billion) in 2004, equivalent to 8% of Austria's GDP."
In addition to its position at the heart of Europe, Austria is also known for its livability. In fact, Vienna was recently named the world's best city for quality of living (for the ninth straight year!) by the annual Mercer Quality of Living survey. Slagin Parakatil, who headed up the survey, said, "Vienna is the cultural, political and economic center of Austria, and scores highly in a number of categories. Among others, the city provides a safe and stable environment for expatriates to live in; it has an extensive offering of international consumer goods, a high level of public utilities and transportation facilities, and good recreational facilities."
4. There are great schools waiting for you.
Now the case has been made for Austria, you may be wondering about schools and programs. While there are many excellent options in Austria when it comes to getting an MBA (or TWO MBAs, in this case), WU Executive Academy's Global Executive MBA program stands out.
An innovative partnership between the University of Minnesota and the Vienna University of Economics and Business (WU Vienna), this internationally-oriented program offers working professionals the chance to gain invaluable insights into management and leadership practice in developing and emerging continents while working toward a double degree: graduates receive MBAs from both WU and the University of Michigan.
Meanwhile, the program's flexible, part-time structure means participants work and study over a period of 15 months with just 40 days off from their jobs. At the same time, three international residencies and classes in Vienna offer participants a truly global business perspective.
No mention of WU Executive Academy's Global Executive MBA program is complete without mention of its outstanding faculty. Students gain access to the expertise of more than 400 of the world's leading professors, top business managers, and industry experts drawn from WU Vienna, its 200 international partner universities, and leading global organizations. These connections don't end when your course of study is complete, either, thanks to WU Executive Academy's robust and prestigious alumni network.
So if you're looking to take the next step toward a career as a top global business leader without stepping off your current track, the Global Executive MBA program may be the perfect fit. Learn more about what's waiting for you at WU Executive Academy here.


Find your perfect program
Use our search to find and compare programs from universities all over the world!
Austria
Find a program in these categories