The Benefits of Completing a Specialized Master's Degree in San Diego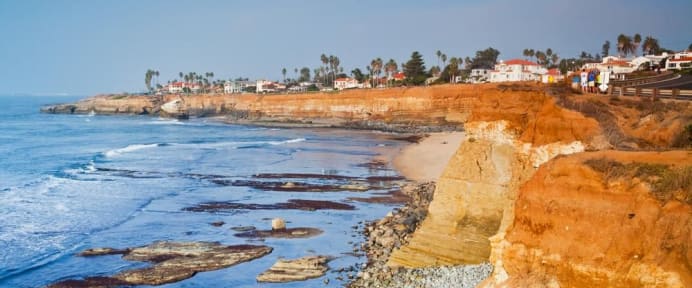 The MBA may be the most well-known choice for people looking to enhance their career prospects in business. However, it's far from the only option. In fact, many students are choosing specialized master's degrees over the traditional MBA path.
Here's what you need to know about this increasingly popular option, along with one San Diego school helping students position themselves for career success with specialized master's degrees.
More Expertise, Less Time
If you're interested in gaining expertise in one particular aspect of business studies, a specialized master's may be in your future. A recent US News & World Report article on the uptick in interest in specialized master's degrees highlighted the allure of specialized master's degrees for candidates who want to hone in on and deepen their knowledge of a specific subject.
Consider the case of Swagata Chakraborty, a recent graduate from the Master of Science in Business Analytics program of the Rady School of Management at the University of California San Diego. After working for two years on Citi's Global Decision Management team in India, he'd reached an impasse.
"Towards the end of my tenure at Citi, I was trying to figure out whether I wanted to pursue an MBA or wanted to hold on to my engineering roots. On one hand, I loved working with datasets and writing codes to come up with analytical insights and on the other hand, gaining a formal degree to prepare for the business side of industrial problems seemed imperative to me," says Chakraborty.
Enter the Business Analytics specialized master's degree at the Rady School. "When I learned about the Business Analytics Program at the Rady School, I realized that this is exactly the specialization I was looking for," continues Chakraborty.
Not only do specialized master's degree programs support the acquisition of advanced knowledge, but they often do so in less time and for less money -- without the extensive work prerequisite.
Another appeal of specialized master's degree programs? They can be tailored to respond to financial, environmental and other global disruptions," according to The Globe and Mail. In other words, if you want a degree that will enable you to hit the ground running as an authority in an emerging area, specialized master's degrees provide exactly that.
One other thing to keep in mind about specialized master's degrees, recently declared by Forbes to be "the hottest new MBA [that's] not an MBA at all?", is that they do not preclude the possibility of continuing on to an esteemed MBA degree in the future if and when career advancement or a shift into general management mandates it.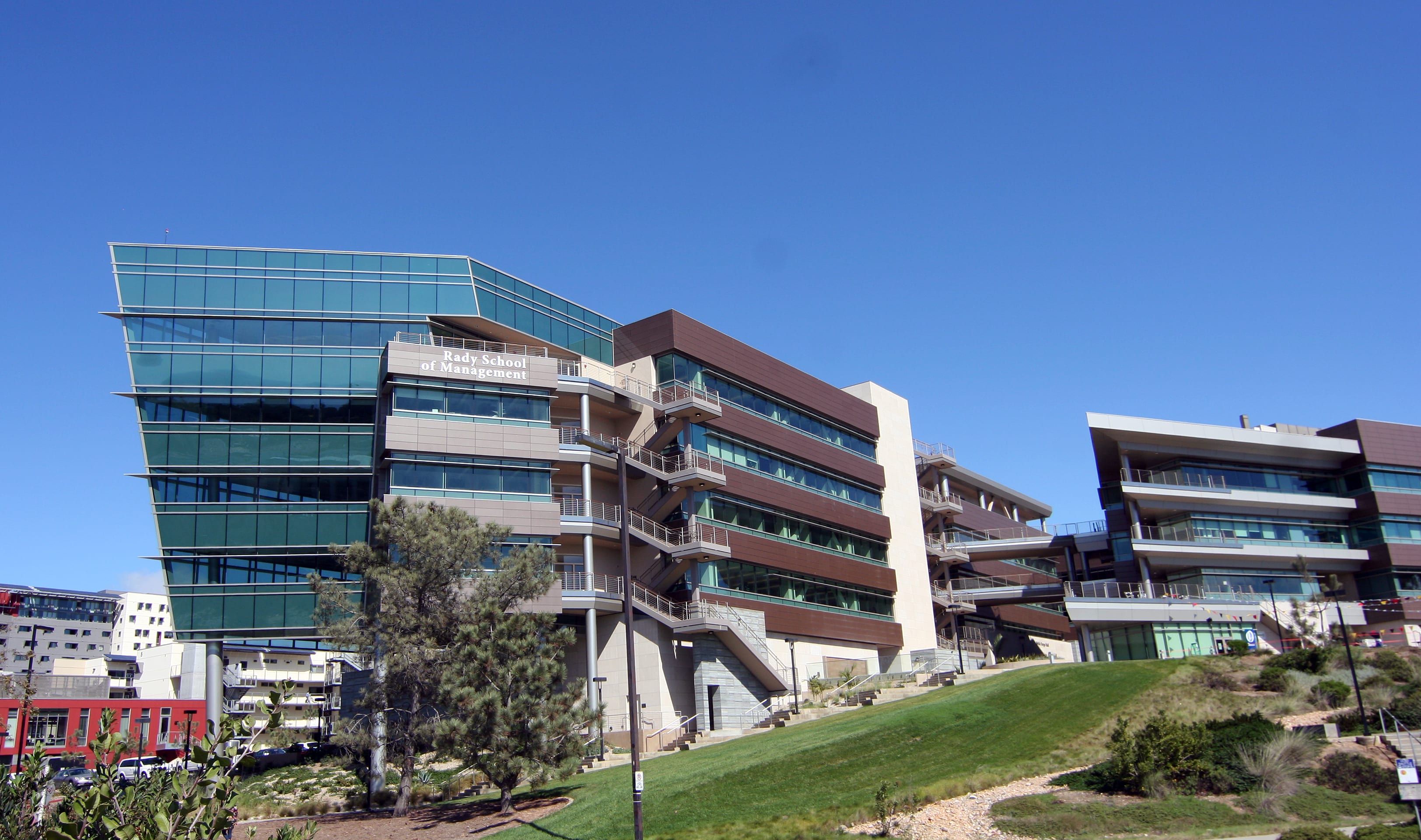 Rady School of Management
Introducing Specialized Master's Degrees at the Rady School
One school with uniquely compelling specialized master's degree programs is UC San Diego's Rady. Specifically, its Master of Professional Accountancy (MPAc), STEM-designated Master of Finance (MFin), and Master of Science in Business Analytics (MSBA) programs offer invaluable skills for students aiming for the inside edge.
MFin program executive director and instructor Michael Melvin says, "The MFin program is a one-year quantitative program aimed at giving the students the skills required to be competitive in today's financial industry. It is more technical than an MBA program and specializes in finance with an emphasis on data analysis."
Meanwhile, MSBA executive director Raymond Pettit insists, "Our graduates learn not just how to code, for example, but also how to take results and relate them to business objectives. In addition, the program exposes the students to all the major areas of business where analytics play a key role. This cross-fertilization of learning and techniques across multiple business dimensions actually strengthens the insights and methods that our students can bring to the table when they do arrive on the scene of their respective jobs."
This mindset of customizable curriculum and hands-on industry experience is also being rolled into the Rady School's most recent specialized program, the Master of Professional Accountancy (MPAc), which is currently enrolling its first cohort. In addition to preparing students for the CPA exam, networking and career services are a key component to helping MPAc grads get a jump on their careers.
No mention of Rady is complete without mention of its extraordinary location. Chakraborty says, "The location and the culture of California serve as an advantage. Proximity to the various companies in the Bay Area as well as the several startups that are booming in California just make networking and collaborating in the professional frontier easier for us."
Pettit adds, "Data and the ability to make sense of data is endemic across nearly every facet of business today. Our students have outstanding local assets in the biotech, health sciences, communications, government, and analytical services industry, and our network and reach of possible experiences, internships, capstones, and job placement is rapidly extending further to include key US business centers, such as San Francisco, Boston, and New York."
And while these programs may be shorter than their MBA alternatives, the intensive curricula are designed to pack in a lot, including sought-after practical experience.
"Every student gets a chance to work with a company to implement a real project. We get to interact with companies and solve real-world problems. This provides students with the experience and confidence required to navigate through the new field of analytics," enthuses MSBA alumnus Snehanshu Tiwari.
Tiwari is also quick to point out Rady's extraordinary faculty. "Each and every professor has a very strong research background. Profs [professors] go out of their way to help the student succeed in the program. They are always open to discussions and open to feedback. In fact, "Every staff member in the school wants us to succeed and do well," Tiwari says.
The takeaway for everyone from recent grads to mid-career employees hoping to level-up? A specialized master's degree may make sense from an advancement perspective.
But it is also important to note that all specialized master's degree programs aren't created equal. According to Forbes, education consulting firm Eduvantis founder Tim Westerbeck recently cautioned that "among the many useful programs are a few that were ill-conceived, and are less likely to give graduates the outcomes they want." Because of this, choosing to pursue a specialized master's degree is only part of the equation.
Also critical? Choosing the right school -- which brings us back to Rady. If you're looking not just for a degree, but also for the quality assurance that goes along with a degree from a top-ranked institution, Rady's specialized master's programs may be the perfect fit.
Find your perfect program
Use our search to find and compare programs from universities all over the world!
USA

Joanna worked in higher education administration for many years at a leading research institution before becoming a full-time freelance writer. She lives in the beautiful White Mountains region of New Hampshire with her family.
Find a program in these categories