Six Things Employers Expect From MBA Graduates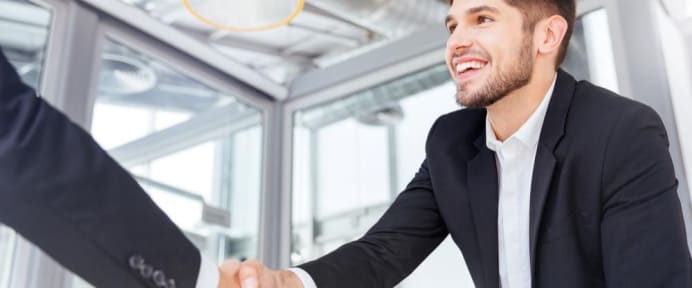 MBAs need to be more than just great problem solvers with stellar skills. They need some savvy and some soft skills, too.
The high-tech world of business has lots of possibilities ranging in scope from entrepreneurship and fintech to management, finance, and accounting. Your MBA allows you to enter that world and achieve a level of success you might not otherwise experience.
While the MBA offers the technical skills of business, finance, and management, graduates of MBA programs don't always have the soft skills invaluable for getting a job in the world of business. This means MBA graduates need to make sure they learn everything they need, even if their program does not offer it.
Want to make yourself even more marketable with that MBA? Don't overlook these six key skills that employers seek in MBA graduates:
1. Programming
For students like Caroline Zimmerman, profiled in a September 2018 Financial Times article on MBA graduates, her MBA gave her everything she needed except for one skill: programming.
She needed to learn Python, the programming language, for her role as senior data insights and analytics director at the music company BMG.
Fortunately, her MBA did give her the skills and confidence to learn it herself.
She said, "To look at something and go 'I don't know anything about this, and I'm going to teach it to myself' is more valuable when you work in the tech sector than what you actually know."
2. Social media
By design, social media shares ideas and information through virtual networks and communities.
MBA graduates need to know -- or at least understand -- the critical role social media plays in business. Employers expect graduates to know how to create social media promotion plans for product launches, and how to manage different platforms.
This does not mean you need to learn every platform, but you need to know what they are, how they work, and how to move information across them in ways that are meaningful and, in the event of mistakes, reversible.
If you learn nothing else about social media, teach yourself this one concept: influencers. Social media influencers are people who have sway over others' buying decisions. Know why they are important and where to find them.
3. International standards
Here's one that new MBAs haven't necessarily had experience with. It's not easy to deal with international standards.
In order to meet the needs of clients across the globe, you need to understand the work culture, ethics, and laws of different places. If you plan to go into overseas work, you need to have not just the skills of an MBA, but the skills of a seasoned international communications specialist.
4. Time management
You practice it a lot during your MBA, but prioritizing how you use your time remains one of the top skills employers seek in MBA hires.
Many MBA graduates early in their careers may overvalue this in themselves -- they see themselves as already having it. While many do, they don't have it at the level they need to compete in a fast-paced, perennially changing business world.
5. Strategic thinking
Not only do you need to think on your feet quickly to solve problems, but MBA graduates also need to be able to reflect critically on their decisions quickly. Because in business, it can sometimes be too late to reverse course on a poorly executed decision.
MBA graduates need to think critically and strategically -- and outside of the box -- daily, quickly, and reflectively in their jobs. It's no small task.
6. Resilience
Often grouped in together with grit and determination, resilience is that capacity to bounce back and learn from mistakes.
The business world throws curve balls all the time. During turbulence and uncertainty, an MBA graduate needs to be able to function professionally and intelligently in uncertain situations.
How do they learn these skills? Practice. While it might not happen a lot in class, MBAs will practice it a lot in the real world.
Look for an MBA in Business.
Find your perfect program
Use our search to find and compare programs from universities all over the world!
MBA
Find a program in these categories