How Much do MBAs Cost and How Can You Finance Them?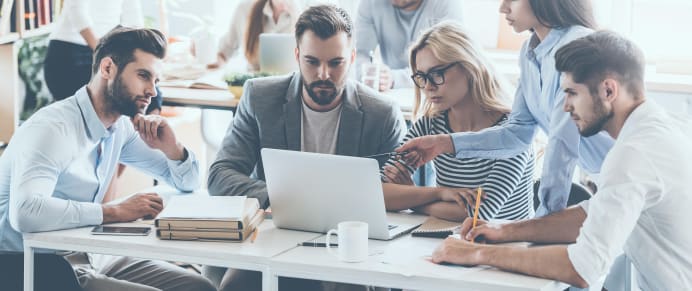 First off, you might be asking yourself, why are MBAs so expensive? A typical MBA program costs an average of $100,000. Marvin Dumont for Investopedia.com reports, "MBAs, especially those who go to private business schools, can accumulate between $100,000 and $200,000 in debt and expenses in just over a two-year period. Fortunately, for those who are highly motivated to secure an MBA, there are alternative options one can explore in order to both receive the degree as well as minimize the costs." Most of the cost of an MBA degree is tuition, which pays for access to outstanding lectures, faculty, educational opportunities, and networking. Business training modules incorporate many real-world situations and collaborative work project. Also, most students enrolled in an MBA program are not able to work during their studies, so many take out loans to cover their living expenses.
Comparing MBA degree programs in the United States, the United Kingdom, and in Canada, we can see similarities and differences. John Byrne writing for Forbes.com found that "96% of EMBA [Executive MBA] grads in the U.S. believed their program was personally rewarding, while 89% said the experience was professionally rewarding. When it came to ROI, however, just 68% said the program they attended was financially rewarding. That compared to 79% of full-time MBA grads." Some of the most prestigious and expensive programs in the US cost over $200,000 and it is a growing exclusive club. "Nine schools had joined the exclusive club that charges MBA students more than $200,000 for their degree. [And] that will certainly change in the next year or two, as a handful of schools are standing at the threshold. By fall of 2019, expect the $200K Club to have a dozen members or more," reports Marc Ethier for Poets and Quants.
Comparatively, MBA programs in the UK and Canada appear to be more affordable. Average annual tuition estimates for an MBA in the UK are between £10,000 and £15,000 a year. On the other hand, Canada offers degrees which average around 20,000 to 25,000 Canadian dollars annually. Enrollment trends are showing a general increase in those applying to MBA programs in Canada. According to John Lorinc, writing for Maclean's, "Canadian faculties saw a 7.7 per cent increase in applications between 2017 and 2018, according to the 2018 application trends survey conducted by the Graduate Management Admissions Council (GMAC)." This is based on data from roughly 100 MBA programs in Canada offered by 50 schools.
The top ways to finance your MBA Degree:
1. Scholarships & loans
Regardless of where you do your MBA, let's consider how you can foot the bill for that hefty price tag. Let's look at both traditional and non-traditional funding sources. From scholarships, loans, savings, company sponsorships, and more, if getting an MBA is your dream goal, then "where there's a will, there's a way."
Scholarships and loans are generally offered through institutions upon acceptance into the program. You will want to have your paperwork in order to demonstrate your financial need and write a convincing letter demonstrating your need for a scholarship. You will want to shoot for the moon -- getting a fellowship or even a graduate assistantship will really help you lower your costs. Additionally, you can find both public and private loans, but generally loans are disbursed through lenders associated with the government.
2. Savings
If you have accumulated savings and want to invest in your future, then using your savings to help fund your MBA will offer you the most financial freedom upon graduation. Most MBA programs have scheduled payment deadlines, so you will want to pay attention to how you budget your payments. Early withdrawals from retirement savings accounts or 401ks (workplace saving plans in the USA) are one way to help pay for your degree. Good news from the U.S. News and World Report: "Those who make an early withdrawal from a retirement account, such as an IRA Roth or 401(k) account, are exempt from the 10-percent penalty so long as the funds are put toward a qualified higher education expense. Attending a business school qualifies for this exemption." You will still be required to pay income tax on these funds, but it is one way to make your savings work towards your dream degree.
3. Company sponsorship
One possible funding source that often gets overlooked for an MBA program is company sponsorship. Adam Palin, writing for the Financial Times, found, "Some employers may contribute towards the cost of an MBA, often providing that you are willing to commit to return after your studies. In some industries, such as consulting, there is notably more of a culture of investment in mid-career education. Among MBA alumni who graduated from a top 100 programme in 2010, 9 percent received either partial or total sponsorship from their employer."
Dennis Yim, director of academics at Kaplan Test Prep, recommends, "Read your employee handbook or talk to human resources to find out if your company has a standard tuition assistance or sponsorship program in place." Tuition reimbursement or company sponsorship is a great way to help reduce the costs of your MBA. You will want to talk to your company's human resources department and negotiate an agreement that will be mutually beneficial. Prepare a good pitch, which will demonstrate how you will learn and grow, and bring back knowledge and skills. "Focus on the business practices and fresh ideas you'll get by leaving your employer's bubble. By working on business projects with classmates from other companies (even competitors), you will learn new processes and strategies that you can bring home with you after graduation," suggests Andriana Mitrakos for LegalReader.com.
Another option: an affordable online MBA program
Business schools have embraced the opportunities which come with online learning just like other higher education institutions. Online MBAs are becoming more popular than ever and their quality is continually improving. Forbes' John Byrne writes, "Surveys of recent alumni of these programs show exceptionally high student satisfaction in online MBAs, particularly as the best schools. At the top of the satisfaction curve, it's common for more than half the students to attribute a raise or a promotion at work as a direct result of their online program. Even more surprising, 40% or more of the students say they have changed jobs entirely thanks to their online degrees."
The U.S. News and World Report explains, "The average cost among the 10 most affordable online MBA options for out-of-state students is $326 per credit hour." You shouldn't have to give up on your dream of getting an MBA just because the costs are too high. In some cases, online programs are advantageous and a better option because they allow you to keep working, have a flexible schedule, and they are generally more affordable than traditional MBA programs.
A recent interview with six currently enrolled MBA students offers some excellent insight into the degree experience. "While a top executive MBA program is an important investment, good choices are those with a high return on investment and good value for money. For most of us, it's not an investment in a diploma; it's an investment in ourselves that will shape the future of the second half of our professional careers," says Eric Gene, MBA student at The University of Chicago Booth School of Business.
So while the high cost of an MBA may seem daunting, there are many ways for you to finance your studies on one of these prestigious programs -- and achieve your personal and professional goals in business. Researching and talking to people, getting to know your options, will set you up for success. As legendary basketball player Michael Jordan said, "You miss 100% of the shots you don't take..."

S. M. Audsley is a freelance writer and poet who lives and works in Vermont, a small but mighty state in the United States. She is an avid outdoor enthusiast and a lover of potlucks.
Find a program in these categories