How GMAT Can Bring a Career Boost for Candidates from Emerging Markets of The Middle East and Africa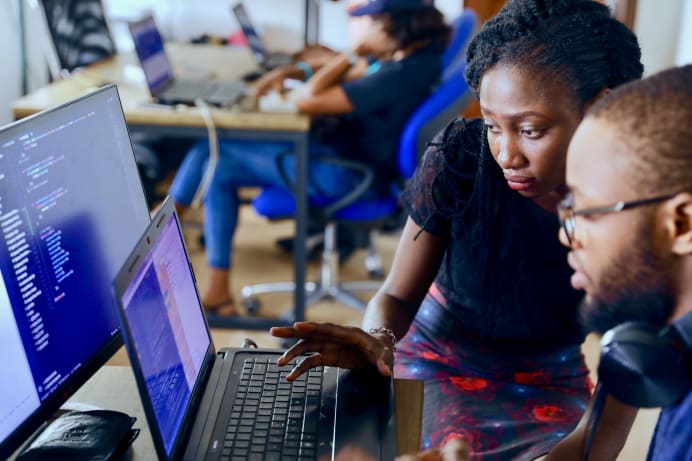 This need for talent and an international perspective opens the door to young people in developing countries found in the Middle East and Africa. Whether you want to work for a multinational company abroad or build a thriving business in your own country as part of its ongoing development, an MBA can help you get there! Here's what students need to know about the international MBA market, and how the NMAT by GMAC™ admissions exam can put you on the road to a successful career in business.
The value of outperforming economies
In a recent study, The McKinsey Global Institute identified 18 economic outperformers -- countries that have achieved a strong and consistent period of economic growth. These include China and South Korea, while the new outperformers include Vietnam, Ethiopia, and India. With an average GDP growth between 3.5 and 5 percent, these 18 outperformers have lifted over a billion people out of extreme poverty and fostered the beginnings of an emerging middle class.
If other emerging economies can replicate the productivity levels of these outperformers within the next few decades, the world could, according to the World Economic Forum, see GDP rise by 10 percent -- or $11 trillion.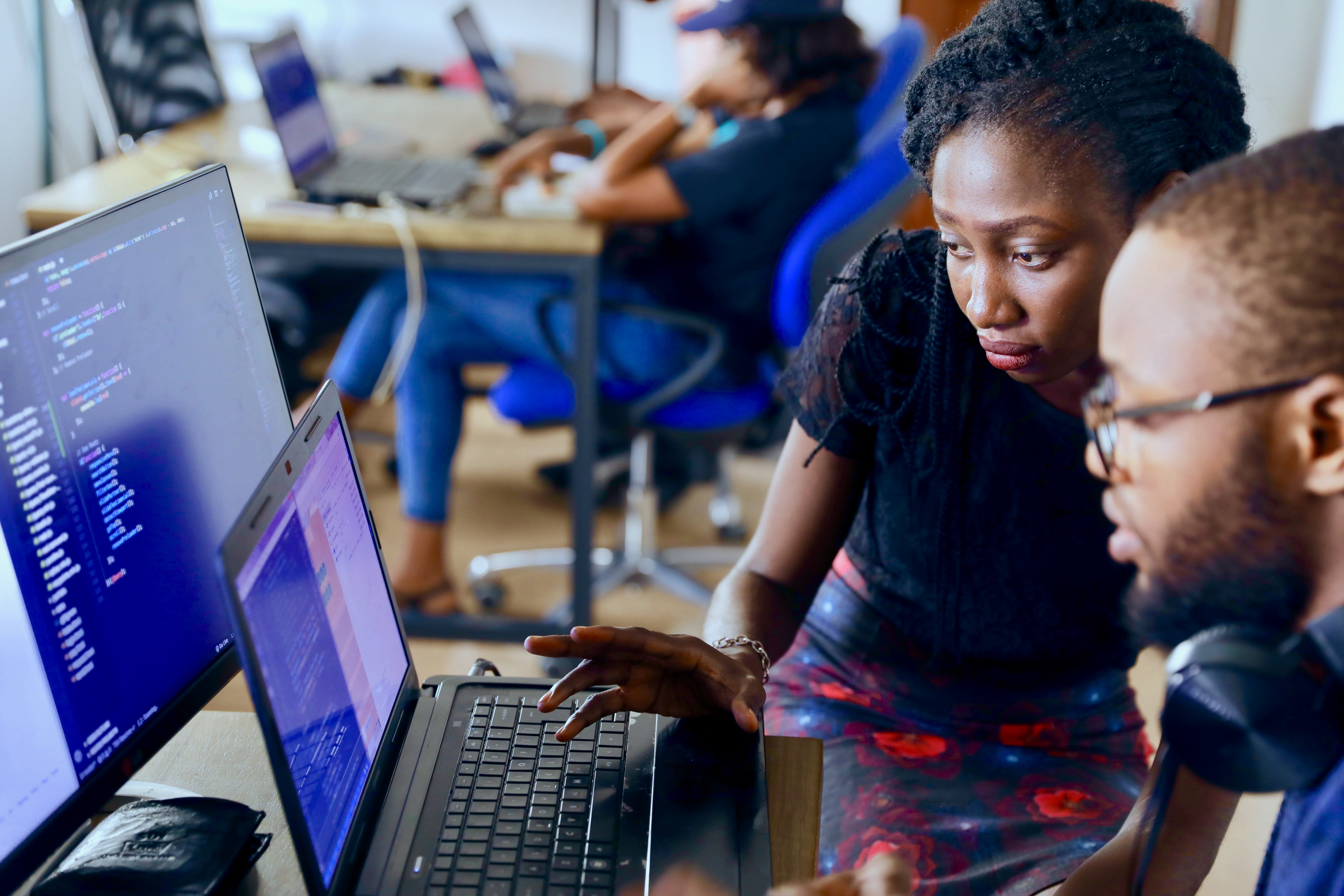 Top emerging countries for MBA students
The United States still ranks as the top study destination for MBA students. However, Inside Higher Ed reports that applications from international students to US business schools fell by 13.7 percent in 2019. Students now view a business school journey through a global lens, as quality schools have emerged in places such as Singapore, India, and Hong Kong. In fact, Singapore and India now rank in the top 10 most desirable destinations for international business students. Hong Kong is currently number 10 and is home to several of the Financial Times' top 50 MBA ranking schools. While the United States still offers a world-class business school experience, other regions have caught up.
Emerging cities in the Middle East
Dubai is a city that knows all about rapid economic growth. In less than 50 years, it transformed from a desert backwater to the Manhattan of the Middle East and is now the focal point of an economic region projected to reach a combined GDP of over $130 trillion by 2030. Home to over one-third of Middle Eastern and North African investors, it's the ideal spot to build a successful business or land a top job. In fact, many graduates from the city's best business schools are in senior positions by the age of 36.
Dubai is the model city of the globalized economy. Over 90 percent of the UAE's population are expats, providing a unique opportunity to develop business and communication skills in a truly international setting, giving you the tools to become a business leader anywhere in the world. Cintia Borges, a Brazilian economist who worked in Dubai, says, "I was expecting to have a cultural immersion in Dubai business, but in the end, it wasn't like that. It was broader, which is positive, because we had a more international mindset." And while Dubai is a very modern city, Peruvian-born MBA student Arturo Vilela found that the old-world values are still an important part of doing business. "The key is to understand each other," said Arturo. "[To] find common ground to create value."
Online MBAs
Many business students study abroad for their MBAs, though clearly cross-border travel will be limited due to travel restrictions associated with coronavirus. The positive news is that the popularity and credibility of online MBA degrees has been increasing rapidly over the last decade. According to The Financial Times, there was a 54 percent rise in business schools offering an online MBA between 2012-13 and, according to accreditation body AACSB International, from 2016-17 that increased from 91 to 140 percent, based on data from 459 schools. There are also many blended MBA degrees, mixing online learning, study on campus, and work-based study.
"Ten years ago, there were questions around online MBA degrees, such as whether they lacked interaction," says Ramesh Venkataraman, chair of the Kelley Direct Online MBA at Indiana University. "But more top-ranked schools have entered the market since then, making the programmes more legitimate and driving applications up." Additionally, schools like the University of Illinois' Gies College of Business and Boston University's Questrom School of Management are getting strong interest due to their online MBA programs offered at a highly competitive price point.
This means that MBA students can receive a quality business education from the comfort of their own home, without having to worry about the future of travel restrictions outside of their control. This was an attractive option for some before COVID-19 and may become even more popular in the current virtual environment.
How GMAC™ functions
The Graduate Management Admission Council™ (GMAC™) is a global, nonprofit association of leading graduate business schools. GMAC owns and administers the Graduate Management Admission Test™ (GMAT™), the number one exam used by business schools for their admissions processes. Around 200,000 students take the test every year. It's held in 550 test centers and accepted by over 1,500 universities across the world. Prospective students also take the NMAT exam, accepted by graduate management programs in India, the Philippines. and South Africa.
Due to the outbreak of COVD-19, many GMAT test centers around the world are temporarily closed. Meanwhile, the test centers that remain open are taking great care and precaution to protect staff and test-takers. Measures include wider distancing between candidates, enhanced cleaning procedures, and hand sanitizer and wipes for candidates. For more information on which centers remain closed and possible reopening dates, prospective candidates can contact GMAT Customer Service.
As part of GMAC's commitment to b-schools and test-takers, and to help candidates meet approaching deadlines, the organization launched the GMAT™ Online exam. The online exam includes the Quantitative, Verbal, and Integrated Reasoning sections, and each section has the same number of questions as the in-person exam. The test takes three hours to complete, including a 15-minute slot to log into the online proctoring system. You also have the option of a five-minute break after you complete sections one and two.
The online GMAT exam is scored using the same algorithm and scale as tests administered at a test center. Candidates receive a full breakdown of their results, including where they ranked in comparison to other test-takers. These are sent by email to candidates seven business days from exam date. Scores are valid for up to five years.
You can take the test on Windows or Mac computers. Test slots are available 24 hours a day, seven days a week. The online GMAT exam is an interim solution that GMAC will review on an ongoing basis during these uncertain times.
Thanks to the NMAT exam, more students than ever have a chance to launch a career in international business. In 2019, 13 of the top business schools in Nigeria and South Africa adopted the NMAT by GMAC. The NMAT exam was also introduced in business schools in Turkey, Indonesia, Malaysia, and Egypt. Moreover, the NMAT exam is helping to address the need for more female applicants. Because of NMAT exam's flexibility in terms of timing and school choice, almost 43 percent of those sitting the exam are women.
Beverley Pillay from South Africa, one woman to take the test, says, "The NMAT by GMAC has given me the confidence to apply to more prestigious institutes. The mock exam was meticulously prepared to match the real exam. I purchased the official guide for the NMAT by GMAC which is available as an e-book. This was extremely useful as it was readily available on my tablet when I had a few minutes to practice every now and then."
Meanwhile, Lizelle Torr Nelspruit, also of South Africa, says, "The NMAT process and experience was very organized. I had a query and was contacted by a consultant almost instantly and it was resolved. The test was challenging but in a good way. I knew what to expect and felt prepared."
The GMAT and NMAT exams are essential first steps for business students looking to pursue an MBA internationally. By taking this step, you will begin your journey to join the leaders playing a crucial role in the global economy. As a future business leader or entrepreneur, an MBA will provide the foundation that you need to lead a company in today's challenging yet lucrative global markets, create new products and services, and nurture the developing talent of the future. If this fits your career aspirations, what are you waiting for?
Article written in association with the Graduate Management Admission Council (GMAC).

After graduating with a degree in English literature and creative writing, Ashley worked as a bartender, insurance broker, and teacher. He became a full-time freelance writer in 2016. He lives and writes in Manchester, England.
Find a program in these categories