How Do You Choose a Business School?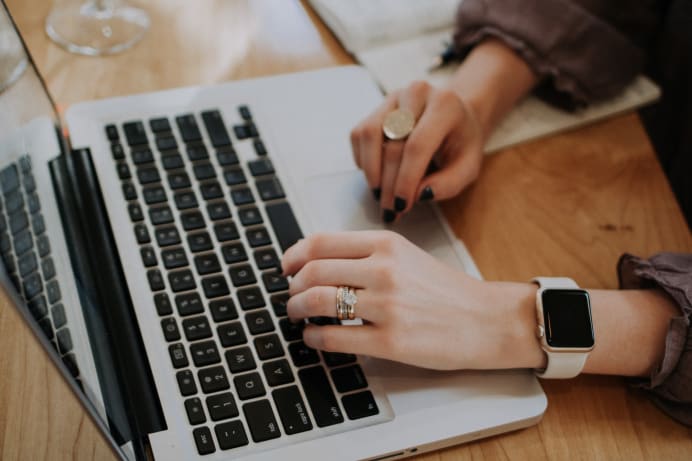 The number of students obtaining a MBA rises annually. Whilst studying business can open a world of possibilities, you'll need to learn how to stand out among the crowds and choose the right business school for you.
MBAs can be your ticket to the top
A Master of Business Administration degree (MBA) degree is a highly respected postgraduate qualification designed to give graduates and professionals the skills needed to reach the very top of the business world. An MBA will significantly increase your chances of landing a role at a major multinational company, a billion-dollar financial institute, a cutting-edge tech firm, or a social-enterprise organization helping to make the world a better place.
Alternatively, MBAs are an excellent option for entrepreneurs who want to learn how to bring their exciting products to market. Shark Tank host Kevin O'Leary credits his MBA at Ivey Business School for opening up the networking opportunities that kick-started his first entrepreneurial ventures. "The great thing about an MBA was the people I met in my class," wrote Leary in his autobiography, Cold Hard Truth: On Business, Money, & Life. "Because now they're running banks; they're industrialists, they're venture capitalists, they're investors, they're all around the world. I can pick up the phone and say, 'Hi. Let's talk about a business idea.' The ability to just call these people up is priceless for an aspiring entrepreneur."
Tips for choosing a business school for you
Finding the right business schools depends on your expectations, areas of interest, and long-term career goals. Some MBA candidates are seeking to grow their leadership capacity, while others may be more interested in gaining technical skills in areas such as accounting, finance, or digital marketing. According to Arman Davtyan, assistant dean of enrollment management at Pepperdine University's Graziadio Business School in California. "Identifying these specific needs and interests will help guide your search for compatible business programs."
Apeksha Kothari, COO of Rare Carat, advises prospective business students to take a close look at the school's curriculum. "Make sure e curriculum lines up with your goals," says Apeksha. "If there are no courses that pique your interest, then it doesn't matter how good the school is because you won't want to concentrate on the syllabus."
David White, the founder of Menlo Coaching MBA admissions consulting firm, believes you can benefit from open day tours and school visits. However, he urges candidates to speak to a wide range of people, including current and past students. This, White believes, is the best way to find out what life is really like on campus. "I advise applicants to speak to students through their personal network rather than relying exclusively on official student ambassadors and admitted students' events," says White. "The official channels will be great at highlighting the MBA program's many strong points but might be less candid than someone in your personal network. If you're struggling to find someone, use LinkedIn to contact current MBA students you have something in common with."
Doing your research for business school
It's essential to do as much research as possible before sending off your business school application. Here are some of the main things to consider:
Entry requirements: Your GMAT score is a big part of the application process. The Graduate Management Admission Test (GMAT) is a standardized exam that tests analytical, writing, quantitative, verbal, and reading skills. Most business schools will have a minimum GMAT score requirement. Find out what it is and, more importantly, if it's achievable.
Cost: A two-year MBA course can cost anywhere between $8,000 to $80,000. You will also need to budget for other expenses, such as rent, books, and food. If you're struggling financially, see if the school is offering any scholarships or other support programs.
Specialization: Do you have a very specific career in mind? If so, look for schools or programs that cater to your particular area of interest. Specialized business programs include postgrad degrees in sustainability, supply chain management, and big data analytics.
Length of study: Most MBA programs last two years, although accelerated learning options mean the most committed students can complete an MBA in just 12 months. Part-time MBAs can take up to five years to complete.
Location, location, location
When choosing a business school, where you study for your MBA is important. For example, if your long-term career goal is to work in banking or finance, schools in global financial hubs such as London, New York, Zurich, or Frankfurt might be at the top of your list. At the same time, tech entrepreneurs and future disrupters would benefit from studying at business schools in San Francisco, Berlin, or Shenzhen. Unsurprisingly, living and studying in these business epicenters is not cheap. If they're beyond your budget, you could consider schools in up-and-coming cities, such as Lagos or Recife on the east coast of Brazil. Known as 'Porto Digital', Recife is home to hundreds of IT and AI companies. Together, they generate around $500 million in revenue every year. Recife also offers generous tax breaks and startup loans for the most talented MBA graduates.
Deciding to study for an MBA online
Like every other higher learning institution, business schools were quick to embrace online learning following COVID-19 lockdowns. These changes are here to stay. Many of the world's best business schools are offering partial or fully remote MBA programs, giving students more flexibility in regards to how and when they can learn. Online MBAs are the ideal options for busy working professionals looking to upskill, or for those who need to balance their education with other commitments.
Online MBAs are putting people like Jorgen Pivak back in charge of their future. In 2017, university graduate Jorgen was stuck working at a meat processing factory. Despite having lots of ambition and talent, Jorgen lacked the time or money to enroll in a full-time, campus-based course. So despite his initial reservations, Jorgen enrolled in a two-year remote MBA program at Durham University. Fast forward five years and the former production line worker is now a project manager at one of Europe's top biotech firms.
The student perspective
Jeff Ehmann is an engineer turned entrepreneur studying for an MBA at Ivey Business School at Western University. Jeff chose the school based on its prestigious reputation and innovative syllabus. "I wanted an academic foundation in business to accompany my real-world experience as an entrepreneur to further my capabilities as a business leader," says Ehmann. "Ivey's reputation provided me with confidence knowing that I would be learning from some of the best and brightest."
He was also impressed with the school's commitment to diversity, seeing this as a perfect opportunity to work alongside and learn from lots of different people. "My classmates regularly amaze me with the range of experience and knowledge they bring to the classroom daily," adds Ehmann. "It's a lot of fun learning and collaborating within such a diverse group. I feel like I'm building life-long relationships."
Picking a business school is a massive decision. So take your time, do as much research as possible, and get those applications in early
Find your perfect program
Use our search to find and compare programs from universities all over the world!
MBAStudies

After graduating with a degree in English literature and creative writing, Ashley worked as a bartender, insurance broker, and teacher. He became a full-time freelance writer in 2016. He lives and writes in Manchester, England.
Find a program in these categories