How Can You Land a Job After (Or During) Business School?
Whether you are in the middle of your undergraduate studies or about to finish your MBA, here's how to land a job with your business degree.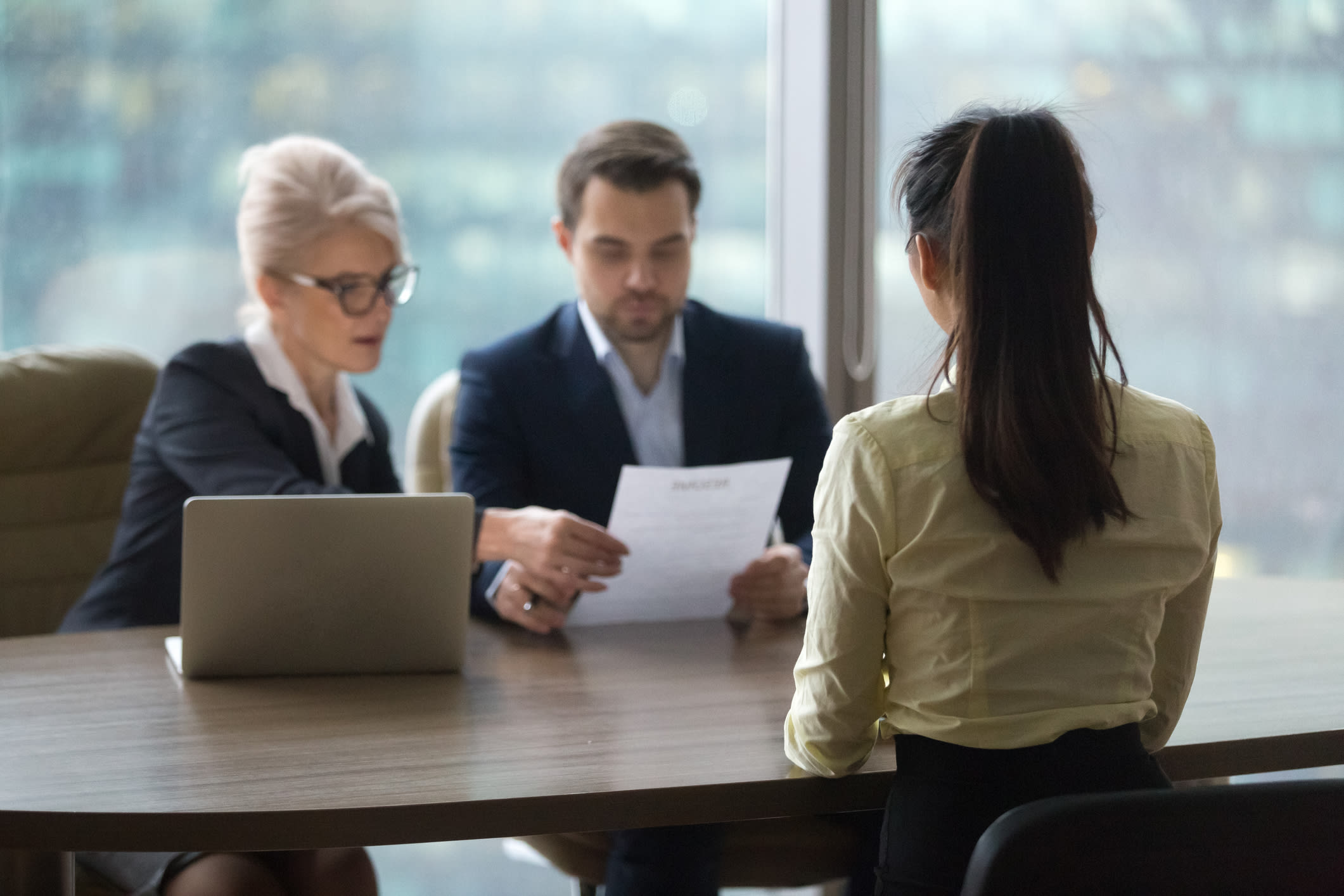 Getting a job is a top priority for business school students whether you are in the middle of undergraduate studies or about to finish a MBA. We will share how to land a job with your business degree.
Benefits of a degree in Business
Launching your own venture, getting a promotion and a pay raise, adding value to your CV, and building a larger network are just a few of the benefits that have made business one of the most sought-after degrees at Bachelor, Masters and MBA level.
Most popular Business specializations
Many undergraduate and master's business programs and MBAs have students learn the fundamentals of business management first and then choose a specialization in the last year. This specialization narrows down your field of work and allows you to become an expert in a specific subject. Specializations in Finance and Operations are among the most popular and usually have some of the highest salaries. Human Resources, Marketing, and Sales are also among the top five most popular business specializations in the UK.
Hot jobs at the moment
Some jobs tend to be more desirable for business graduates than others because of compensation, employment statistics, job growth projections, and work-life balance. Taking a look at such rankings can give students a better idea of what jobs are currently on the rise and offer the most promising careers.
Recent trends show roles in medical and health services are popular likely due to the recent growth of the health sector brought on by the COVID-19 pandemic. Marketing manager and financial manager are also among the top five, typically commanding a six-figure salary. Management consultant and business operation manager are expected to keep a steady rise in the following years thanks to the constant demand of professionals for such positions.
Start six months before your program ends
Finding a good job opportunity takes time, so don't wait until you've finished your degree to start job hunting. Start looking at opportunities about six months (or more) before completing your program. That way, you will have enough time to go through every necessary interview, evaluate your options, and make the best decision for you.
Research thoroughly
Knowing what you are looking for and what the market expects from you is fundamental in finding a job that fits you. Don't go into the job market with preset expectations - they can be misleading, and you can end up frustrated when a job isn't what you expected. Do extensive research on the sector you want to work in and the companies you're applying for, so you can have a clear picture of what awaits you.
Work with your college placement team
Many colleges have placement teams responsible for matching students with possible jobs, setting interviews, and facilitating connections. However, the placement team might be overwhelmed because of the high number of students in a program. You can always collaborate with the team to make their job easier -- contacting companies on your own will go a long way in helping move things along. And don't be afraid to give your placement team, who will likely be dealing with many jobseekers, a little push -- remember, you could miss great opportunities if the team is not that quick for you.
Be open for jobs in sales
Many graduates pass on opportunities to work in sales. But with the increasing number of business graduates every year and reputable companies reducing their intake, sales should remain a stable option for students fresh out of their program. Open your mind to the sales sector -- for aspiring entrepreneurs, a job in sales will elevate your professional profile, provide you with valuable experience, and show your employer and prospective employers your business drive. After all, many very successful business leaders started their careers in sales.
Do an internship
If you want to get a job in a specific sector, there is nothing better than actual work experience to help boost you forward. Internships are the best way to gain field experience, build a network, and start your path to a full-time job. If your performance during the internship is impressive enough, the company may offer you a permanent position.
How to get hired
Finally getting that dream job goes far beyond your qualifications. The preparation process for a job interview should start early, and researching the company you're interviewing for is always a great way to start getting an idea of what awaits you. Still, there are some skills you can develop that will help you stand out to any recruiter.
Finesse your interview skills. You can have an outstanding CV, but your chances drop significantly if you don't back it up with an impressive interview. It's easy to get nervous during an interview -- especially if it's the first time or for a major company -- but do your best to keep your composure and engage with the interviewer. Speak clearly, ask questions, and be positive throughout the interview. You can also do a mock-up interview with a friend or family member to prepare.
Be specific about what you can offer the company and vice versa, showing you've done your homework beforehand. Don't go too in-depth on general information you can find on Google; talk about how your skills and experience would fit the company. And don't forget: you're selling yourself as a person as well as a professional. The recruiter wants to know that you can be a part of a team and bring in personal skills such as leadership, empathy, and creativity.
If you don't have work experience
If you haven't had practical work experience before graduating, knowing how to present yourself well becomes even more critical. You can reach out to your college's counseling service to ask for help with your resumé, cover letter, and interviewing skills. Getting feedback from specialists can go a long way in polishing your professional presentation.
Calling old contacts -- from internships, volunteer work, part-time jobs, and so forth -- to let them know you're interested in a full-time position can also open doors for you. And, perhaps most importantly, keep your focus on entry-level jobs. Don't be afraid to start small, and don't try to skip any steps -- let your credentials and your good work lead you up the ranks.
Now is an exciting time to be starting (or making changes to) your business career. The job possibilities increase every year with new facets of the business world demanding new specializations and capable professionals. By pursuing a degree in business, you will develop an entrepreneur's creative and innovative mind, and certainly be a better-qualified prospect for companies in the most thriving sectors today.
Find your perfect program
Use our search to find and compare programs from universities all over the world!
MBA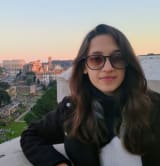 Thaís graduated with a degree in Language and Literature and is now pursuing her master's while working as an English teacher and freelance writer. She lives in an inland city in São Paulo, Brazil, and enjoys binge-watching TV, game nights with her friends, and learning how to play any musical instrument within reach
Find a program in these categories