How Can Business and Business Students Adapt to Climate Change?
Chelsea Castonguay
Jan 7, 2021
Impact on businesses
In September 2019, more than six million people across the world took to the streets to demand climate. This growing public awareness, mixed with the significant impact of extreme weather on businesses forced many to start considering changes. There are risks climate change poses to businesses, such as physical risks to supplies and equipment due to weather, "companies are exposed to transition risks which arise from society's response to climate change, such as changes in technologies, markets and regulation that can increase business costs, undermine the viability of existing products or services, or affect asset values," according to Deloitte.
Companies disclose environmental data
With investors making the push for more transparency, "Over 9,600 companies, together worth more than half of global market capitalization, disclosed their environmental data to CDP this year," according to greenbiz.com. This trend has spread to cities, states, and regions, which are becoming more transparent with their own environmental data. This is promising, as it demonstrates "growing interest in tackling environmental threats to businesses and their supply chains, as awareness of the dangers posed by climate and habitat destruction intensifies," adds greenbiz.com.
Investors warn firms
Those who control the finances are starting to put their foot down regarding climate change. According to Forbes, investors controlling more than $9 trillion in assets are getting firm with big businesses. "The group of 38 institutional investors signed a joint letter urging firms including oil giants Shell and BP, energy provider EDF, airplane manufacturer Airbus and car maker BMW, to account for climate risk in their financial statements, as nations move away from fossil fuels and ramp up efforts to decarbonize their economies." Specifically targeted are big businesses and organizations flagged as not doing their part to minimize their impact on the environment. The letters warned those who don't make changes will be subject to funding being withdrawn.
Sarasin and Partners LLP
36 European companies, with a total combined value of $1.7 trillion by market capitalisation and combined revenues of $3.2 trillion, recently received a letter from Sarasin and Partners LLP recommending they take the Paris Agreement into their future financial reports. They were also given a copy of Investor Expectations for Paris-aligned accounts, published by the IIGCC, which sets out five steps investors expect companies to take to address climate change, according to International Investment.
Henkel joins too
As a recent addition to the Climate Pledge, Henkel has come aboard. By signing the Pledge, Henkel commits to "achieve net-zero annual carbon emissions ten years ahead of the 2050 target set by the UN Paris Agreement." Henkel CEO Carsten Knobel is excited to work toward this new goal, saying, "At Henkel we want to make a positive contribution to protecting the climate."
Bank of Canada
Leading the charge, "Canada's top central bank is making a plea for the country to more quickly address the impacts of climate change to avoid any economic ripple effects on households and businesses," according to Canadian Underwriter. Encouraging other financial institutions in Canada to make significant changes to their operations in order to reduce the risks of climate change, the Bank of Canada is starting the movement for change.
US recycling sector
In the United States, more companies are making pledges for improvements, including the recycling sector. In order to accommodate these needs for changes, "Services or technologies that once sounded futuristic or cost prohibitive are becoming a larger part of capital budgets," according to Waste Dive. Additionally, instead of ignoring these issues, it's now "become a more explicit part of how major companies say they plan to do business in the coming year."
Business education is reinventing itself
While business schools have been working to adapt to the rapidly changing world even before COVID-19, the pandemic sent schools into overdrive. However, in order to continue adapting, business schools are reinventing what traditional education looks like. According to bizjournals.com, "Technology, demographics and globalization create a trifecta that redefines how we deliver and consume education." Therefore, adapting to what students need to go forward ensures students will receive a more competitive education.
Leading business schools
In order to help achieve the goals of addressing climate change, the world will need leaders who are up to the task. Understanding this need, there are several business schools that have risen to the occasion. The University of Exeter Business School, UCLA Anderson School of Business, and George Washington University School of Business are just a few among many who are offering classes and programs focused on sustainable leadership.
Chinese business school partnership
Recently, Cheung Kong Graduate School of Business (CKGSB) and GoldCrest hosted a webinar with the goal of shedding light "on innovative and sustainable business practices driven by climate change." The goal of this collaboration is to encourage Chinese businesses and business students to begin working together on China's goal of achieving carbon neutrality. Through this partnership, businesses will be held accountable, and provided support to make the necessary changes.
Circular economy
While many people have struggled with the concept of reducing or completely eliminating waste, some companies acknowledge this may not be an entirely practical solution. Instead of total elimination, companies like Burt's Bees are focusing instead on participating in a circular economy, which encourages people to "keep materials flowing through the system, reducing or eliminating waste by design." According to Matt Kopac, sustainable business and innovation manager at Burt's Bees, making this change will take a conscious effort by consumers and businesses, but it can be done. Ultimately, the economic and environmental payoffs will make the work worth it.
Together, businesses and business students can adapt and change to help influence the private sector's involvement in climate change. While it's a crisis that can't be ignored, it's something that can be changed for a more positive, sustainable future.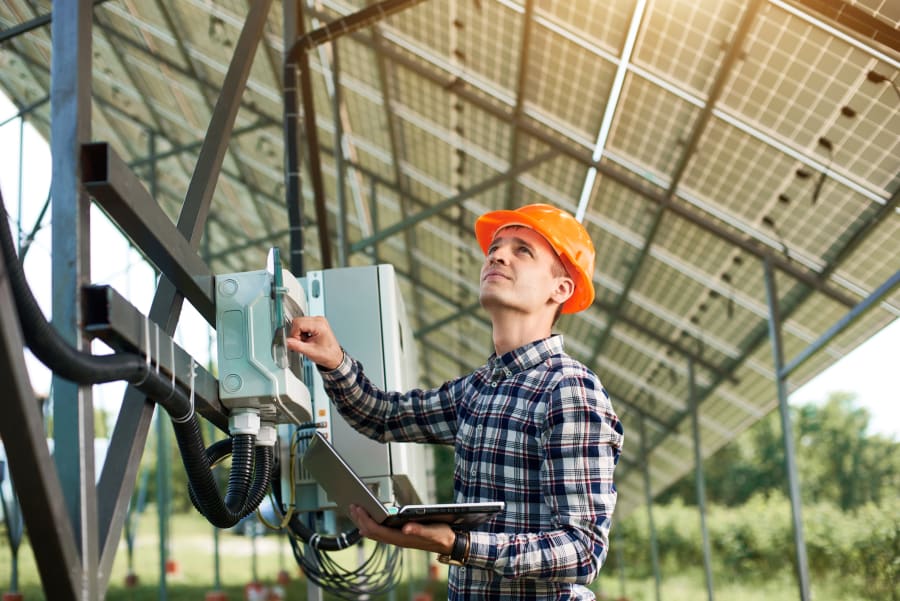 Chelsea Castonguay
Chelsea is a Student Affairs expatriate, who now works as a freelance writer and editor. She homesteads in a small town in rural Maine, USA. She enjoys hiking, fishing, cooking, reading, all things Laura Ingalls Wilder, spending time with her family, and chasing her black lab puppy, Cash.