Have You Considered a Career as a Financial Therapist?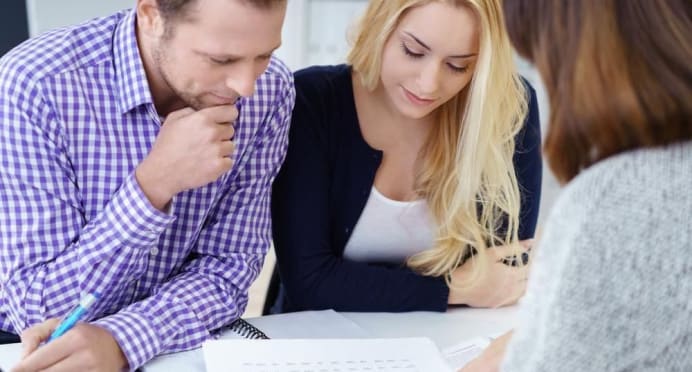 You've heard of financial planners. You've also heard of therapists. But have you heard of financial therapists? If you haven't yet, you might soon. Because while financial therapy is a relatively new profession, more and more people are turning to financial analysts for help managing their anxieties about money and investments. Here's a closer look at this up-and-coming line of work, along with what you need to know to pursue a career as a financial therapist.
What's a Financial Therapist?
Crain's Chicago Business describes this new breed of professional as "a blend of a therapist and financial planner, a professional who will ask you about your finances and your goals, but who will also grill you about your emotions before advising what to do with your money."
Considering that concerns about money consistently earn a top spot on lists of things people worry about, this begs the question: What makes financial therapy different from "regular" therapy? New York-based financial therapist Amanda Clayman told LearnVest, "Financial therapy differs from general psychotherapy only in that it's focused on enhancing financial well-being through the study of the emotional, behavioral, cognitive, relational, economic and integrative aspects of financial health. In practice, it integrates financial counseling and planning with personal counseling, marriage and family therapy, sociology, social work, and, of course, psychology. Also, good financial therapy happens in collaboration with finance professionals, such as tax experts and investment advisers."
And while the field is small, it's a growing one -- with potential to help people suffering from many different kinds of money woes. Explains Time, "Do you have a budget but can't stick to it? Did your financial planner tell you last year to raise your 401(k) contribution, but you still haven't done so? A financial therapist can help you out of your rut. If you and your spouse can't resolve disagreements over supporting aging parents or investing your retirement savings, a therapist can help break the logjam."
And while financial therapy may fall into a different category than psychotherapy and financial planning, they're inherently interconnected, says Clayton. "Good financial therapy often happens in a collaborative network of professionals. For example, when clients need more intensive psychotherapy I will refer to another mental health professional who does that type of ongoing work, and when a tax, investment, or financial planning need presents itself, I will refer or confer with an appropriate professional in those fields. We must all be very mindful to work within our individual professional training and scope of practice." she told CheatSheet.
Becoming a Financial Therapist
According to Forbes, the Financial Therapy Association was established less than a decade ago. And while the profession has grown since then, the number of financial therapists are still vastly outnumbered by the numbers of therapists and financial planners. Because the profession is lesser-known, establishing yourself can be a challenge -- particularly given that no license or training is currently required to practice financial therapy.
However, there are some things you can do to position yourself for success in this field. According to financial therapist Bari Tessler, the first step involves addressing your own relationship with money. "You must do your own work before you can truly help others. (This doesn't mean you'll 'fix' your money relationship once and for all — I believe our money relationship is always growing and evolving, and we're never "done" with it.). Doing your own work is the best way to become intimate with the tools, emotions, and issues you'll need to support others," Tessler says.
Additionally, just because a particular degree or certification isn't required doesn't mean it's not important. Financial therapists are usually trained as financial planners, mental health professionals or social workers. Recommends Time, "Those who aren't financial planners should have some kind of therapeutic licensure, such as an advanced degree in marriage and family therapy, psychology, or social work."
Says Clayton of the best path into a career as a financial therapist given the current lack of regulations, "Since this area of practice is really the intersection of two different fields, most financial therapists have a 'native' area of training and licensure, and then will add an additional credential that incorporates the other area of study. For example, I am a licensed social worker, and have an additional certification in financial social work. Some people do have dual degrees/professional accreditations, such as completing both CFP and clinical counseling programs."
In other words, while no one degree or course of study will set you up for a career as a financial therapist, you will still need specific skills and training. An MBA is a great start or a specialised MBA in Finance.
The takeaway? While financial therapy may be an off-the-beaten-track career choice, it's becoming increasingly mainstream. And with good reason. According to Kahler Financial Group, "Financial therapy addresses a need that until recent years most financial and mental health professionals didn't talk about or didn't even know existed." Financial therapists are on the front lines when it comes to bridging this gap and helping people holistically overcome their emotional and financial baggage toward real change.
Read more about degrees in finance and social work.