Four Fields For Socially-Minded Business Students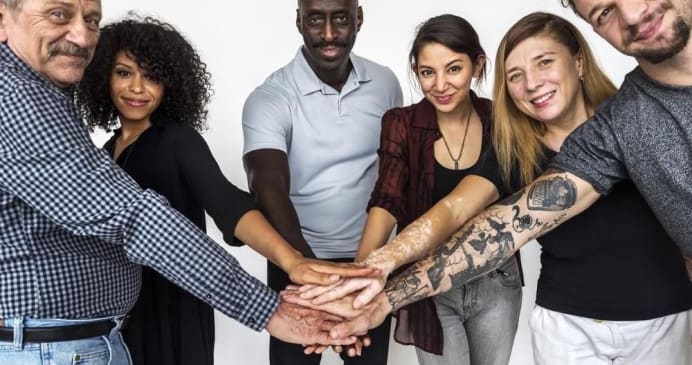 Sure, some students go to business school with dreams of high-paying jobs and comfortable lifestyles. But others go to business school for a different reason: to make a difference. This is exemplified no better than by the millennial generation. As Nicole Francis, director of the Center of Recruiting Excellence at ManpowerGroup, told Business News Daily, "Millennials simply have a different perspective. Rather than climbing the corporate ladder, they prioritize people and purpose."
The good news? There are plenty of ways to contribute to social justice through business knowledge and skills. Read on for a roundup of four fields where a business degree can add value while making the world a better place.
1. Poverty reduction
"Eradicating poverty in all its forms and dimensions, including extreme poverty, is the greatest global challenge and an indispensable requirement for sustainable development," says the United Nations. To that end, the organization established multiple priority actions aimed at poverty eradication, including improving access to sustainable livelihoods, entrepreneurial opportunities, and productive resources; improving access to basic social services, helping to develop social protection systems; empowering people living in poverty and their organizations; addressing the impact of poverty on women; working with donors and recipients to increase assistance; and intensifying international cooperation toward poverty eradication.
In creating the Wheeler Institute of Business and Development, the London Business School not only acknowledges the role business leaders can play in reducing poverty, but also assumes responsibility for it. Wheeler Institute executive director Raji Jagadeesan told the Thomson Reuters Foundation, "Our focus is on tackling the huge problems in developing countries but with the knowledge that comes from having a business lens."
Added London Business School dean Francois Ortalo-Magne in a statement, "We can train this generation differently, so that they emerge as more inclusive, more courageous leaders for good."
2. Corporate social responsibility
According to The Conversation, "More than 90 percent of business students in a study on corporate social responsibility said they would be willing to sacrifice some percentage of their future salary to work for a responsible employer. A surprising number of 14 percent are willing to sacrifice more than 40 percent of their future income to do so."
Studies in corporate social responsibility typically adopt a multidisciplinary approach comprising social, ethical and environmental issues. Covering topics including everything from green management to ethical responsibility, a degree in this extremely relevant field prepares graduates for a number of different and meaningful careers, including as strategic communicators, sustainability consultants, corporate governance managers, and environmental and social risk managers.
Concludes Financier Worldwide, "Corporate social responsibility (CSR) has become one of the standard business practices of our time. For companies committed to CSR it means kudos and an enhanced overall reputation – a powerful statement of what they stand for in an often cynical business world."
3. Social entrepreneurship
Investopedia defines a social entrepreneur as "a person who pursues novel applications that have the potential to solve community-based problems. These individuals are willing to take on the risk and effort to create positive changes in society through their initiatives." As the fallout from the crash of the financial industry continues to reverberate years later, business students aren't just keenly aware of the potential to do harm, they're also increasingly aware of their potential to do good through social entrepreneurism. Says US News and World Report, "More business students look to make a difference within the nonprofit sector, and schools are noticing."
While many schools and MBA students are moving in this direction by introducing social entrepreneurship programming, many students are doing it on their own. A recent New York Times article on this trend shares the story of a team of b-school students who are working together on an extracurricular project aimed at designing a business plan for an organization which specializes on elder housing.
4. Business ethics
As with the other areas of study on this list, the movement toward studies in this areas is a response to recent history -- and a call to arms for the future. "In light of the fairly recent savings and loan crises, Wall Street insider trading, price-fixing, racial discrimination, sexual harassment and environmental accidents, disasters, and issues of safety, the importance of business ethics in the 21st century has reached an all-time high," proposes Universal Class.
The takeaway? While all may be fair in love and war, the same can't be said of business. Says Houston Chronicle, "Almost all the definitions of business ethics involve applying a moral code to business operations and decision making. Business ethics means recognizing that there is right and wrong in business as well as your personal life. And, furthermore, running a business is not just about making money, it is about doing the right thing and making money through that process."
Not only are more business schools mandating business ethics coursework, but more students are demanding it. And it's working, according to many. One business school professor told US News & World Report of the changing climate, "The results have been dramatic. Students report a raised awareness of social responsibility, and local organizations very much appreciate the help of bright and enthusiastic MBA students.
Echoes another b-school professor of the importance of instilling a sense of ethics students before they go out into the world, "Many people blame business schools for the behavior of our graduates. We only have them for a few years of their lives and, once they leave, they join organizations whose culture[s] and other members may have very different views on ethics, corporate social responsibility, their relevance, and even what they mean in that particular organization."
Learn more about studying business.

Joanna worked in higher education administration for many years at a leading research institution before becoming a full-time freelance writer. She lives in the beautiful White Mountains region of New Hampshire with her family.
Find a program in these categories