A booming economy
While the German economy has struggled somewhat recently due to COVID (like nearly all global economies), its economy continues to be a top finisher in global rankings. According to an Investopedia list of the richest countries in the world based on the IMF's World Economic Outlook Database, October 2019, Germany claims the fourth spot, behind the United States, China, and Japan.
"Germany is not just Europe's largest economy but also the strongest. On the global scale, it is the fourth-largest economy in terms of nominal GDP, with a $4 trillion GDP. The size of its GDP in terms of purchasing power parity is $4.44 trillion, while its GDP per capita is $46,560 (18th place)," says Investopedia.
Germany also lays claim to a very open economy, and is also at the helm of the fourth industrial revolution, Industrie 4.0, thanks to the government's HighTech 2020 Strategy, which has sought to spur innovation in digital manufacturing.
Several attributes position Germany for ongoing economic success. These include its location at the heart of Europe and membership in the EU, a robust infrastructure, a highly skilled labor force, a multitude of strong economic centers, and excellence in research and development.
And while the impact of the pandemic can't be ignored, Germany was experiencing a better-than-expected recovery, as of September. In a July 2020 New York Times editorial, meanwhile, global investor Ruchir Sharma projected Germany to be "the large economy most likely to thrive in the post-pandemic world."
So if you are thinking of doing an MBA abroad, choosing a country with a strong economy and positive outlook should be a top consideration. As such, Germany is a highly desirable destination for international students from across the globe. Further sweetening the deal is the country's 18-month post-study residence permit, for if you hope to remain in Germany and work after you graduate.
Pre-requisites for earning an MBA in Germany
Now we've established why to do an MBA in Germany, let's move on to the equally important question of how to do an MBA in Germany.
You might assume a major prerequisite of business studies in Germany would be the ability to speak German. This is not necessarily the case. In fact, programs such as Grenoble Ecole de Management's prestigious MBA at Berlin's GISMA Business School deliver degrees completely in English. If you already speak German, time in Germany can help you advance and hone your fluency in German, an important business language.
Visa requirements are always a top consideration for international students, and you are likely to need a student visa to study in Germany. Depending on your home country, this may take between two and three months. German universities can be helpful in guiding you through this process. For example, not only does GISMA provide a step-by-step German Visa Guide, but it also offers a comprehensive Visa & Student Support Service designed to provide all of the information enrolled international students need to navigate the residence permit application processes.
You will also need proof of your financial resources to get your student visa and study residence permit. Germany requires all international students to open blocked bank accounts, or 'Sperrkonto', containing an annual requirement amount which must be paid when applying for the visa. While it's true that MBA degrees can be expensive, MBAs in Germany are typically much more affordable than MBA degrees from other popular international study destinations such as the US and the UK.
You will also need private health insurance for the duration of your studies in Germany. Keep in mind that if you're from the EU, your existing plan may be accepted by German health insurance companies.
Lastly, accommodations are also a prerequisite of studies in Germany. While you can go it alone, GISMA's thorough accommodation process takes stress and uncertainty out of the equation.
Study an MBA in Germany and enhance your career
Awarded by the triple-accredited Grenoble Ecole de Management and delivered at GISMA's Berlin campus, the MBA at GISMA Business School is a high-quality MBA designed for ambitious individuals who want to study an MBA in Germany and enhance their career. This full-time degree covers the most fundamental concepts of international business while also offering plenty of opportunities for the development of practical skills, as well as opportunities for specialization with delivery options in Grenoble and Paris, in addition to Berlin.
Speaking of Berlin, GISMA's location at the centre of this dynamic city offers unparalleled access to everything from blue-chip companies to major international institutions. GISMA's Berlin location was a major reason MBA candidate Recardo Heilbrom Fernandez of Colombia chose GISMA. "For me the school had two main components that made my decision easy. First the location. Berlin is becoming one of the most important hubs for startups in Europe. Second of all is the program. Grenoble Ecole de Management MBA is world-recognized. So the location plus the program of high-quality made a perfect fit for me," he explains.
Fernandez's fellow MBA candidate Donna Mei-Ling Park of Canada adds, "GISMA was an excellent option for many reasons. One of the things that stood out for me is definitely the Career Center. On the one hand, you're learning all this new information, but you're really seeing how it can apply to the real world. You have a whole team that will support you; you have company visits where you get to walk the floor of different factories, meet different teams, and really explore different options while you're still studying."
The decision to do an MBA is a big and potentially life-changing one. Opting to pursue business studies abroad is even more momentous. Understanding what to expect in terms of pre-requisites can help ensure a seamless and successful experience -- as can choosing a leading MBA program such as the Grenoble Ecole de Management MBA at GISMA Business School in Berlin, Germany.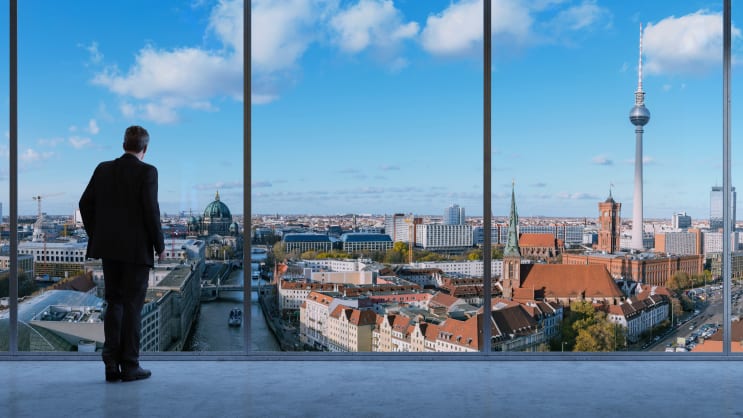 Article written in association with GISMA Business School.