As with all higher education experiences and programs, getting the most out of a Master in Business Administration (MBA) is about what you put into it. Devoting two or more years of your life to a graduate studies program can be an intense and demanding experience. However, there are some things students can do to set themselves up for success. Here we take a closer look at five things business students should do to make sure they are harnessing the full power of their MBA programs. 
1. Look for flexible programming and take advantage of it. 
From full- and part-time programs to on and off campus options, today's business school students have more choices than ever before. Taking advantage of those that match your lifestyle can help you optimize your business school experience to your unique needs. 
A flexible program can also help you do other things to gain the inside track, such as working or interning while studying to develop sought-after skills. Employers are looking for business school graduates with diverse life experiences, but also like to see an applicable work history. In-demand "soft-skills" employers look for in a candidate include communication skills, organization, teamwork, social skills, and creativity. 
More often than not your MBA program will include an internship as part of the degree requirements. Try to land one that helps you hone your skill set and also gives you a competitive edge. Some interns prove their worth and get job offers even before they graduate. The important thing to remember is that flexible programming in your MBA program allows you to gain valuable real-world work experience even before graduating. 
2. Experience different cultures.
Employers in countries all over the world prize intercultural skills in the workplace. But the question is how do you show off your cross-cultural competence? Attend a multicultural business school. "The reality of today's global economy is changing the way employers look at job candidates. While relevant experience and technical know-how remain must-haves for employers, they are also looking for employees with the ability to understand people from different cultural backgrounds, build trust, demonstrate respect, and speak other languages," reports Janice Mulholland from the British Council. 
Cultural competency -- the ability to understand, communicate, and work with people across different backgrounds -- is becoming more and more of a priority for recruiters, especially in the business world. There are many positive outcomes when cultural competency is at the forefront of the workplace because awareness of difference -- acknowledging it and honoring it -- leads to better practices. For example, cultural competence helps you avoid making a major faux pas, avoids miscommunication, increases how people feel valued, and builds loyalty and leads to repeat, satisfied customers. Students enrolled in multicultural MBA programs have an advantage over their peers and are likely setting themselves up to better succeed in the dynamic and diverse working world.
3. Participate in guest speaker sessions and company visits.
Want another way to gain different perspectives and viewpoints toward a broader understanding of the business world? Learn from real-world leaders in the field on topics ranging from entrepreneurship to critical management issues. MBA programs offer lots of additional programming to the semester calendar with guest speaker events and company visits. 
Recently, the EU Business School (EU) hosted the CEO of Google Belgium and Luxembourg, Thierry Geerts, author of Digitalis. Geerts presented his recent book at the EU Business School Munich as part of EU's inspirational Learning from Leaders series. Students had the invaluable opportunity to hear Geerts speak. Take advantage of all of these offerings, from guest speakers to company visits, because engaging in these events can help students grow their professional networks.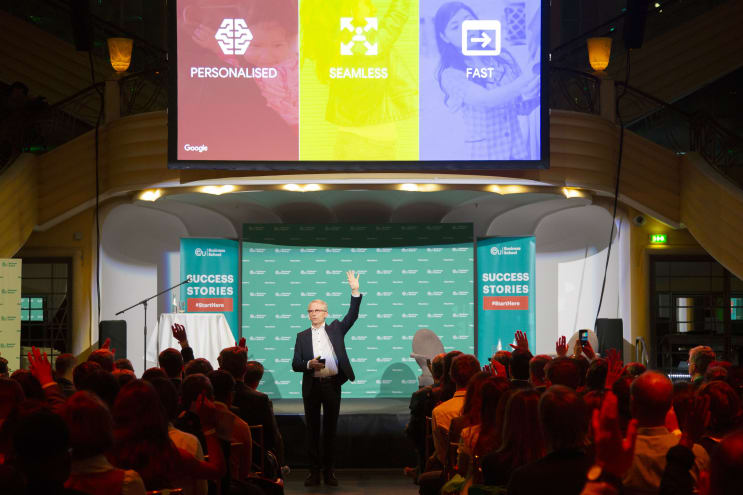 4. Network, network, network.
Speaking of growing your professional network, making and building connections is an excellent way to fast-track your career, and there's no better place to start networking than in business school. The Ascend Journal explains, "Research shows that people with stronger networks have higher salaries and get more promotions throughout their careers. Another study shows that those who network effectively, have higher performance ratings because they amass more insights from others."
Tap into the alumni database of the school you're enrolled in; interview recent graduates from your program; follow up on conversations you have over drinks or lunch; find common interests and build connections through real relationships. This is the key though: make sure you're being genuine in your approach. As Jarie Bolander writes in The Daily MBA, "When you're in the process of networking, don't be obvious about sucking up to a recruiter. Your classmates will resent you. What's more, the recruiter can really tell the difference between genuine interest in the company and forced brownnosing. Just be yourself. Don't overdo it."
5. Get to know EU Business School.
Looking for a business school that will put all of these things within your reach? Look no further than EU Business School. EU checks all of the boxes, starting with flexibility, thanks to campuses in Barcelona, Munich, Geneva and Montreux as well as an online learning campus option. 
EU's MBA Programs comprise a very diverse, multicultural community of over 100 nationalities and rank very highly for diversity in the QS Stars university ratings and prestigious Latin American business magazine America Economia. This broadens students' cultural awareness and also means contacts around the world. Students can experience different cultures by transferring between four campuses (and online). Just how diverse is EU Business School? Students and faculty speak an average of 3.5 languages each! Students can also take advantage of exchange programs thanks to the school's global network of partners all over the world. 
Among its faculty are world-class business leaders and the Learning from Leaders series exposes students to more business luminaries, such as Jim Snabe of Siemens, Omar Berrada of Manchester City F.C. (and an EU alumnus), and Thierry Geerts of Google. 
There are plenty of opportunities for networking, too -- with classmates, faculty, and the school's robust Alumni Hub, a network of more than 27,000 alumni around the globe. 
The EU Business School's rankings speak to the high quality of the MBA programs, with #1 in CEO Magazine for Online rankings for four years in a row; four stars of excellence in the QS Stars ratings; placing sixth as best business school for female students by Capital magazine; and many more.
One of the best aspects of the EU Business School MBA Programs is that they encourage change and invite thinking outside the box of the traditional business model. An MBA student at EU Business School will learn how to analyze systems and assess where rapid change is necessary to be competitive in a fast-paced global economy. "Large multinationals need to adapt and evolve; they need to be as nimble as startups even when they're at their peak. Only then they'll be able to remain relevant and successful in the rapidly changing world of global business," says the school. "Successful companies are hesitant to implement change when they are doing well."
With so many MBA programs available, choosing the right one can make all the difference when it comes to leveraging the experience into the best outcomes. EU Business School has everything tomorrow's leaders need to position themselves for success.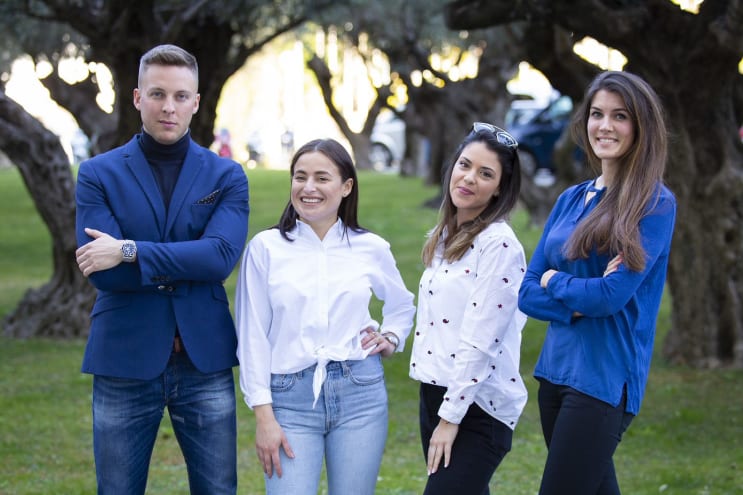 Article written in association with EU Business School.