Traditional Masters of Business Administration (MBA)
Home ›
MBA ›
Traditional Masters of Business Administration (MBA)
Program Description
The University of Toledo MBA Program
One of the best in the Midwest, the MBA program at The University of Toledo features affordability and flexibility that help you expand your skills and opportunities without interrupting your career. The college's history of excellence in practise, relevant education based on cutting-edge research and business engagement will take your career to the next level:
The college is among only 15 percent of business schools worldwide that are accredited by the Association to Advance Collegiate Schools of Business (AACSB International).
The UT College of Business Administration is the only AACSB-accredited business school in the country to offer a specialization in professional sales at the graduate level.
Most of the MBA classes are offered at night, allowing students to complete the degree at their own pace without interrupting their careers.
An MBA at UT can be earned in as little as one calendar year by completing 11 courses.
The college has the highest number of faculty to receive the prestigious UT Outstanding Teaching Award.
The college's John B. and Lillian Neff Stock Trading Room is one of only 30 facilities in the United States that offer students live and delayed feeds from all of the world's stock exchanges.
Business students have exclusive access to four, 24/7 computer labs; 108 wireless laptops for check out; and free color printing - not to mention print and online access to The Wall Street Journal.

Going Beyond the Classroom
In addition to engaging classes and expert faculty members, the MBA program features special opportunities and resources to enhance your education and career.
Corporate Graduate Assistantship Program - Through this innovative partnership, highly qualified students work 16 hours a week at a local company while pursuing an MBA full time. Recent organizations include ProMedica Health System, Therma-Tru Doors, SSOE, Mercy Medical, Paramount Medical, and Goodwill.
Graduate Assistantships - Several MBA students are employed by the college to assist in office operations, project management, and helping faculty with research and instructional development activities. In addition to a stipend, graduate assistants receive a waiver for six to 12 credits of tuition charges.
Alumni Connections - As an MBA student and future graduate, you'll be connected to the network of College of Business Administration alumni. The college's alumni affiliate group has won several awards for "Affiliate of the Year" from the UT Alumni Association for its active social event schedule and continuing college involvement.
Business Career Programs Office - The office organizes on-campus recruiting, resume reviews, walk-in advising, mock interviews, and the biannual Business Career Fair, which attracts more than 90 companies.
Last updated Dec 2017
About the School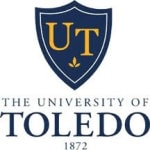 Developing Life-long leaders For the World of Business For more than 75 years, The University of Toledo College of Business Administration has offered more than a business education - COBA offers a bu ... Read More
Developing Life-long leaders For the World of Business For more than 75 years, The University of Toledo College of Business Administration has offered more than a business education - COBA offers a business experience. COBA courses lay the foundation for commerce basics, offering hands-on learning and career opportunities that set COBA programs apart. COBA students don't just learn about the stock market-they participate in trading simulations and have the opportunity to invest more than $1 million. COBA students don't just read about business leaders and innovators - they meet and speak with them, including college alumni. COBA students don't just prepare for the job market - they are in it, as more than 90 percent of our students participate in at least one internship. In addition to internships, Business Career Programs begins preparing students for careers early in their academic career with courses, mock interviews with employers, and job fairs with record-setting employer participation. COBA graduates become life-long business leaders. Description Established in 1930, the College of Business Administration of The University of Toledo is fully accredited by the American Assembly of Collegiate Schools of Business (AACSB). Among the diverse economic activities in metropolitan Toledo are retailing, financial services, and both large and small manufacturing firms. The Port of Toledo and many other enterprises make Toledo an ideal place for the study of business. Students can obtain practical experience through University and department-sponsored internships. Such programs enable students to apply skills and business theories to actual situations. In this and other ways, the business community becomes a laboratory for students and helps make the transition from the classroom to the world of work easier and more natural. Points of Pride The College of Business Administration offers a variety of quality academic programs including a College Honors Program and one of only five professional sales degrees in the country Is one of only 15 percent of colleges worldwide to achieve AACSB accreditation Maintains a low faculty-to-student ratio and an average class size of 30 to 35 Provides excellent internship opportunities with 90 percent of undergraduate student completing at least one internship Awards more than $250,000 in scholarships each year to new and continuing business students Boasts an 80 percent placement rate college-wide and a 100 percent placement rate in the Schmidt School of Professional Sales John B. and Lillian Neff stock Trading Room is one of only 30 facilities in the United States offering students live and delayed feeds from all of the world's stock exchanges Students have an opportunity to manage a $1 million investment fund for the UT Foundation Student services advisers have been recognized for their student-centeredness, with each receiving the "UT Outstanding Adviser" award. Mission Statement (Adopted 12/5/03) We, the College of Business Administration, are committed to preparing a diverse body of students for life-long careers as leaders and contributing professionals, and enhancing the world of business practice. In so doing, we support the mission of The University of Toledo, a student-centered public metropolitan research institution, primarily through a balanced emphasis on the development and superior delivery of business degree programs at the undergraduate, masters and doctoral levels, contribution of influential research and publications, and engagement with our community in general and the business community in particular as well as serving as a resource for regional economic development. The College promotes and is dedicated to an environment conducive to innovation and continuous improvement through a shared set of core values and commitments that include mutual respect, professional development, ethical conduct, individual accountability, diversity, equal opportunity, and freedom of inquiry and expression. Vision Statement "Developing Life-Long Leaders for the World of Business.." The College of Business Administration at The University of Toledo aspires to be a recognized leader among public metropolitan universities by: Moving to the next level of excellence in teaching, research and outreach. Building our reputation in selected areas as a learning partner of choice for students and business community. Becoming noted for the integration of knowledge and practice. Strengthening our adaptability and entrepreneurial spirit. Enhancing our graduates' ability to compete in and contributing to the global business marketplace.
Read less