The Manchester Global Part-time MBA
Home ›
The Manchester Global Part-time MBA
Program Description
Raise your aspirations on this world-class, international part-time MBA programme which focuses on you as a leader from the very beginning. From entrepreneurship to international finance you will benefit from the latest thinking and hone the skills that will set you apart in today's competitive marketplace.
Benefits
Top global organisations want global executives who thrive in a multicultural environment, who have experience of other cultures and can manage across boundaries. There will be opportunities to:
Enhance your general management skills to move up or change career
Broaden your understanding of international business by taking workshops at our global centres Learn from an internationally renowned team of academics, industry experts and business leaders Apply critical judgement and demonstrate leadership - all of which can be applied to your current role Work with global executives from the likes of AstraZeneca, Bank of New York Mellon, IBM, KPMG, PWC and Siemens etc Take advantage of our dedicated part-time Global Careers Service
Workshops
Workshops on the global pathway can be taken in the UK or at one of our global international centres, and present a valuable opportunity to share learning with colleagues and to build up a global network of contacts:
Residential workshops provide a minimum 24 hours of face-to-face contact per course which is more direct contact than many part-time on-campus programmes.
Courses without residential workshops are complemented with online workshops that consist of online discussions and tutorials linked to a formative assessment. Learn from guest speakers. Socialise with classmates.
Workshops are a prescribed element of the course and attendance is required for at least 80% of the workshops. The number of MBA students in each workshop session is kept deliberately low, typically 25-30, to maintain their high quality and interactive nature.
Workshop sessions are delivered by senior faculty and a pool of experts from outside the University who are considered leaders in their particular fields. They travel the world teaching at our global centres, so you get the same, consistently high standard of teaching no matter where you are based.
Projects
Live Company Project Experience
Working in selected groups, and through the use of a blended learning model, you will closely mimic a real working environment.
You will be required to interact with other members of your group, and with the external company employees, through email, discussion groups, video conferencing and face to face meetings. During this time you will also conduct your own personal research and studies.
You will be supported by an academic supervisor, hand-picked for their expert knowledge.
This project will involve:
Completion of a 10,000-word dissertation 12 months study
In the event that a student has corporate sponsorship, an individual project may be undertaken that helps their organisation achieve its goals.
Group Business Simulation
Working in small groups of four to six people, you will carry out a challenging business simulation project based on real issues faced by today's organisations.
The business simulation is designed to test your skills in:
Communication Leadership Negotiation Decision-making Risk-taking
As part of a group, you will take over a fictional company competing in a growth market and work to maximise its share price by the end of the project.
Programme Structure
Is MBS right for you?
A School as ambitious as you are!
Manchester is the home of original thinkers, and our long and proud history of research excellence continues the spirit of innovation and achievement for which the city is renowned.
At The University of Manchester, we pride ourselves on our challenging, life-changing MBA programmes that attract high calibre students from prestigious companies across the world.
We only recruit students who:
Are ambitious, dynamic high achievers
Want to push their career to the next level Have the stamina and motivation to manage an intensive, challenging MBA Programme Are open to new ideas, situations and challenges Have high expectations of themselves and others Thrive under extreme pressure Are both excellent leaders and effective team players Want to make a lasting impact on the business world Are striving to become socially responsible managers.
If this is you, and you want to find out more please contact our Course Counsellors.
Last updated Oct 2019
About the School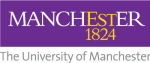 The University of Manchester Middle East Centre opened in Dubai Knowledge Park in 2006 and has supported over 2,000 part-time MBA students. It is the largest and fastest growing centre in the Universi ... Read More
The University of Manchester Middle East Centre opened in Dubai Knowledge Park in 2006 and has supported over 2,000 part-time MBA students. It is the largest and fastest growing centre in the University's international network. In the Middle East, The University of Manchester offers its world class part-time MBA for experienced working professionals, in addition to a range of MSc and executive education programmes, and research and consultancy projects led by the University's faculty.
Read less