The Manchester Global Part-time MBA
Home ›
The Manchester Global Part-time MBA
Program Description
Raise your aspirations on this world-class, international part-time MBA programme which focuses on you as a leader from the very beginning. From entrepreneurship to international finance you will benefit from the latest thinking and hone the skills that will set you apart in today's competitive marketplace.
Welcome to the Global Part-time MBA at The University of Manchester Middle East Centre. This MBA is delivered through flexible blending learning, which combines online teaching with face-to-face workshops at our global study locations.
At The University of Manchester, we produce creative, resilient and socially-responsibly graduates who will thrive in the technological age. We continuously update our curriculum to ensure it focuses on the business challenges you will face as a leader, now and in the future. You will learn to navigate uncertainty and confidently take on complex challenges.
Benefits
Top organisations want global executives with local knowledge. You need to thrive in a multicultural environment and manage across boundaries. The Manchester Global Part-time MBA will take you as far as you want to go.
International environment
Network with high achieving executives from diverse professional backgrounds and 90 countries
Learn from global business experts
Experience new ways of thinking and doing business
Join a network of 60,000 alumni from 176 countries
Curriculum based on contemporary global business and management issues
Study overseas
Study elective courses at any of our global centres: Dubai, Hong Kong, Manchester, São Paulo, Shanghai and Singapore. We also deliver workshops in additional locations, currently Tokyo.
Alliance MBS pays for six nights' accommodation in two locations
Global consistency
Our internationally renowned academics travel the world to teach at our global workshop locations
If you relocate with your company, you can continue your studies without interruption at any of our centres
The Manchester Method on the Global Part-time MBA:
Workshop residentials
Most courses include an intensive three-day workshop residential. The workshops are a chance to:
Take time out from day-to-day working life and focus on your studies
Experiential learning from leading academics and practitioners
Work in groups to apply theory to case studies based on real business problems
Meet colleagues from around the world and make valuable connections
Attend careers and networking events
Debate current business issues
Simulation project
The simulation project will challenge you to rigorously analyse and overcome business problems. You will:
Apply knowledge and skills from different areas of business and management
Experience the interdependencies in decision making in an organisation
Explore the dynamics of working in multicultural groups with colleagues from diverse professional backgrounds
Live business project
Shape your experience by exploring a business challenge in your own organisation, or an entrepreneurial opportunity in a sector of your choice. A supervisor provides support and feedback at all stages. The project is a great chance to:
Test your next career move in a live business environment, or gain experience in a new sector
Explore trends and opportunities for innovation
Apply the knowledge you have acquired to solve a real business problem
Programme Structure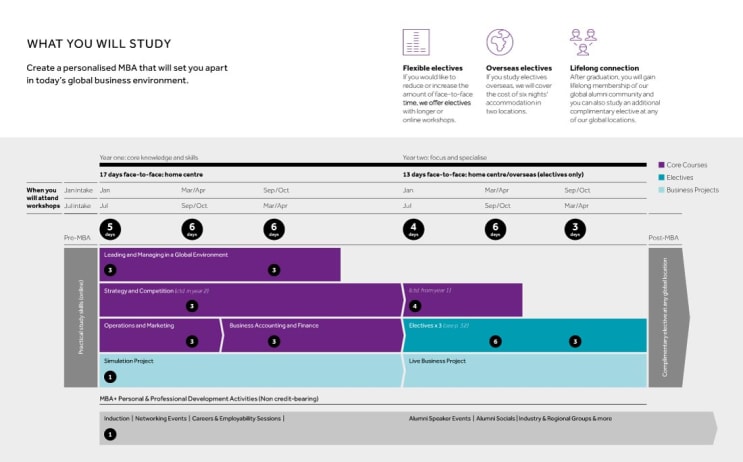 Last updated Nov 2020
About the School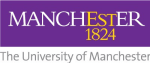 The University of Manchester Middle East Centre opened in Dubai Knowledge Park in 2006 and has supported over 2,000 part-time MBA students. It is the largest and fastest growing centre in the Universi ... Read More
The University of Manchester Middle East Centre opened in Dubai Knowledge Park in 2006 and has supported over 2,000 part-time MBA students. It is the largest and fastest growing centre in the University's international network. In the Middle East, The University of Manchester offers its world class part-time MBA for experienced working professionals, in addition to a range of MSc and executive education programmes, and research and consultancy projects led by the University's faculty.
Read less