Program Description
The MBA Tour In-Person Events
There's a business school for everyone. Meet yours.
Meet face-to-face with leading business schools from around the world. Our intelligent matching algorithm distills decades of experience to recommend the best schools for you. We'll make the introductions, give you access to exclusive panels and discussions, and help you network with admissions professionals, alumni, and fellow candidates. Join us today!
Connect
Meet the world's leading business schools, all in one place. Network with admissions professionals and meet other candidates, current students, and business school alumni.
Match
Our smart algorithm will match you with schools that best meet your ambitions for small group meetings. Let us make the introductions so you can be your best.
Learn
Hear specialist advice on applying, getting accepted, and financing your degree. Get exclusive GMAT tips from the exam creators.
Win
Don't miss the chance to win GMAT exam vouchers, access fee waivers, get admissions advice, and explore exclusive content only available to attendees.
Benefits of Attending The MBA Tour from The MBA Tour on Vimeo.
The MBA Tour™ Meetup
A MeetUp is a small group meeting between a university representative and up to six candidates. Each MeetUp session lasts 20 minutes long, and there are usually five to six sessions per event. Universities will begin sending MeetUp invitations 15 days before the event, so be sure to check your email and student portal. If you do not receive any invitations, there may be a chance to schedule MeetUps onsite during the event.
Additional Event Features
Admissions Panels
Each event will have one or multiple panel presentations, which are sessions on various topics hosted by a small group of university representatives. The topics covered during MBA Tour panels vary based on the event and include preparing your application, financing your degree, discovering programs that fit your career goals, and more. Check your event page to see which topic(s) will be covered during the event you're attending.
MBA Talks
Explore the unique features of various business programs during these 25-minute presentations. Not only will you get a valuable overview of programs, but you will also hear more about their take on topics like entrepreneurship, leadership, technology, careers, and more. And, get your top questions answered during the Q+A at the end.
Advising Sessions
Take the stress out of your business school application by learning from the specialists! During a 25-minute presentation, you will hear from test prep organizations, admissions consultants, young professional networks, financial institutions, and others to help you better navigate your business school journey.
Networking Fair
Most events will conclude with a Networking Fair, in which you have the opportunity to network with admissions representatives, alumni, event partners, and fellow applicants. The Networking Fair gives you the chance to meet with any schools you were not able to visit earlier in the event and to make connections with other event attendees and MBA graduates.
Last updated Sep 2020
About the School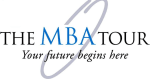 We create an environment where our partner schools have a chance to connect with talent at a powerful, personal level, and foster bonds with highly qualified candidates.
We create an environment where our partner schools have a chance to connect with talent at a powerful, personal level, and foster bonds with highly qualified candidates.
Read less
Boston ,
Mexico City ,
Hanoi ,
Singapore ,
Kuala Lumpur ,
Jakarta ,
Bangkok ,
Manila ,
Sydney ,
Delhi ,
Bengaluru ,
Hyderabad ,
Mumbai ,
Chennai ,
Cape Town ,
Nairobi ,
Abuja ,
Accra ,
Dubai ,
Ankara ,
Beirut ,
Brussels ,
Warsaw ,
Rome ,
Berlin ,
Vancouver ,
Calgary ,
Toronto ,
Montreal ,
Ottawa ,
Halifax ,
Washington ,
San Francisco ,
Los Angeles
+ 33 More
Less