Program Description
Fast-track your career by choosing Kent Business School's AMBA and CMI accredited MBA programme.
As a student of the Kent MBA, you are encouraged to think, question and find solutions alongside academic staff, organisations and fellow students. The Kent MBA programme builds upon three pillars; Observe, create and practice. The Kent MBA will allow you to understand organisations and the context in which they operate (observe), help you to re-interpret these organisational frameworks (create), and consolidate and apply this acquired knowledge to your own organisation (practice).
We combine rigorous business theory with relevant practical application, using:
A Case Study-based Teaching Method
A European Study Tour
Consultancy and Negotiation Skills Week
Business Start-Up Week
Business Skills
Business Simulation
1 to 1 Executive Coaching
Guest Speaker Series (in collaboration with various organisations and clubs)
Throughout the programme you engage with organisations; small, medium and large, regional to multinational, to test theories immediately in real-world situations. You will connect with strategic thinkers with commercial flair and global perspectives. The connections you make during this time will be with you for life.
Our MBA is based on our Canterbury campus. It is designed so that full-time and part-time students can study together and learn from each other. The course brings together creative minds and experienced managers who are keen to make a difference. Our intimate class size offers an environment fostering discussion and networking, led by internationally recognised scholars from around the world and by our network of successful and innovative practitioners.
You can develop an entrepreneurial outlook, an international perspective as well as a commitment to responsible management. You will also benefit from a range of value-added experiences, such as master classes and opportunities to study a language.
Kent Business School has joined forces with the Chartered Management Institute (CMI) to give you the opportunity to gain, alongside the Kent MBA, the CMI Level 7 Diploma in Strategic Management & Leadership on the successful completion of your studies. The CMI is committed to excellence in management and leadership and the CMI qualification is highly sought after by employers.
MBA Briefings
MBA Briefings are held regularly. We personalise the information you receive about the Kent MBA and how it may impact your career and indeed your life. We also give you advice on gaining 'buy in' from your employer. All briefing sessions are held at Kent Business School, Canterbury campus.
If you are interested in attending an MBA Briefing, please let us know. View dates and register.
You can also arrange a personal meeting with the MBA Programme Director, Professor Thanos Papadopoulos.
Programme Information
The Kent MBA can be studied in one year of full-time study, or part-time over two to three years. As a part-time student you join current full-time students on week long programme modules.
The course structure below provides a sample of the modules available for this programme.
The following modules are offered to our current students. This listing is based on the current curriculum and may change year to year in response to new curriculum developments and innovation:
Leadership and Change
Corporate Social Responsibility and Sustainability Management
Business Analytics
Delivering Innovation
Financial Analysis for Decision Making
Global Strategic Management
Business Skills and Personal Development
Strategic People Management
Strategic Marketing and Communication
Entrepreneurship
MBA Business Report
Assessment
The programme involves a taught and a project component. The taught programme is assessed by a mixture of coursework assignments throughout the year, as well as online tests, evaluation of contributions to discussions, presentation and group work.
Entry Requirements
Students who wish to apply for a higher degree should have a good honours degree from the UK (minimum 2:2) or equivalent internationally recognised qualification. Exceptions will be considered for senior managers with more than ten years' managerial work experience.
Students must hold a minimum of three years' full time postgraduate managerial work experience which could be from the private, public or third sector.
An individual interview with the Programme Director will form part of the selection process.
All applicants are considered on an individual basis and additional qualifications, and professional qualifications and experience will also be taken into account when considering applications.
Last updated Nov 2018
About the School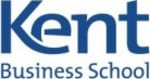 Kent Business School (KBS) is a leading Business School, ranked in the top 30 in the UK and is accredited by The Association to Advance Collegiate Schools of Business (AACSB) which places KBS within t ... Read More
Kent Business School (KBS) is a leading Business School, ranked in the top 30 in the UK and is accredited by The Association to Advance Collegiate Schools of Business (AACSB) which places KBS within the top institutions globally for business degrees, with only 5% of the world's Business Schools attaining this accreditation. Engaging teaching, world-class research, professional partnerships and an international community create an exciting atmosphere in which to learn, where innovation is encouraged and challenges welcomed.
Read less