Strathclyde MBA in Greece
Home ›
Strathclyde MBA in Greece
Program Description
Strathclyde MBA in Greece
The Strathclyde MBA in Greece, managed by International Management Services (IMS) has a flexible style of delivery incorporating part-time and open learning elements in a 180 credit format. Students can stay in their jobs and take their entire course in just two years. This makes our programme a viable alternative both for you, the individual, and for your company.
The Partnership
University of Strathclyde Business School provides all the core materials for the programme and conducts all seminars with a selected team of leading professors from their staff in the UK. The UK staff members are also responsible for subject matter queries and support. All admission and assessment procedures are the responsibility of Strathclyde and successful participants will be awarded a University of Strathclyde Master of Business Administration.
IMS in Athens provides local administrative services as well as holding counselling sessions, seminars and examinations. SBS provides core teaching materials and sends Strathclyde University faculty members to Greece to run intensive seminars. IMS also has a number of local management education specialists who provide on-going counselling support.
MBA Summer School
A highlight of the Strathclyde International MBA calendar is the annual MBA summer school, which takes place in Glasgow, over May and June. The summer school is open to all study routes of the MBA who have reached elective study stage and is a wonderful opportunity to study your elective choices alongside a group of like-minded international colleagues.

Student Testimonial
"The Strathclyde MBA course was a learning journey that transformed my thinking and provided me with the necessary skills for understanding and exploring diverse perspectives in an ambiguous business environment. The MBA course requires personal effort and commitment but the well-structured course and the support from the Strathclyde professors guarantees a rewarding experience and well recognised MBA degree"
Athanassios Liakopoulos
International MBA Greece
Last updated Mar 2018
About the School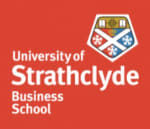 Strathclyde Business School's triple accreditation status and international rankings place it in the top echelons of global business schools. Our recent accolades include:
Strathclyde Business School's triple accreditation status and international rankings place it in the top echelons of global business schools. Our recent accolades include:
Read less