Professional MBA European Business Law
Home ›
MBA ›
Professional MBA European Business Law
Program Description
MBA European Business Law
Building bridges between the areas of law and business
With the Professional MBA in European Business Law, the WU Executive Academy offers a part-time program for current and potential executives without a law degree who work in a wide range of industries and/or the service sector. The program provides participants with the legal expertise that is required for executive success in the private, public and non-profit sectors in the European Union.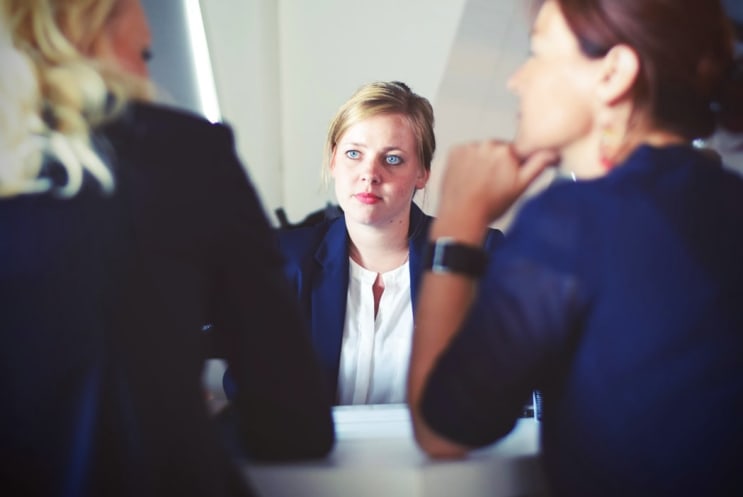 Tim Gouw / Unsplash
Understanding challenges in legal systems
In the program, you acquire all the skills you need to manage, communicate, and lead more effectively across the combined business, legal, and regulatory specialities. The program covers all areas of the law relevant to doing business in Europe. We do not focus on a particular national legal system. Rather, the program is designed to develop a better understanding of legal problems in all legal systems. With this truly transnational approach, we highlight fundamental general principles, illustrated by examples from the legal systems of several EU member states. Special emphasis is given to European Union Law. The curriculum is supplemented by courses in management. In addition, special courses offer an improvement of soft skills such as negotiation, presentation techniques and contract drafting. Candidates for the program include executives, practitioners and high potentials who deal with legal issues in their daily work.
You benefit in many ways
Get to know European Business Law by way of a comprehensive curriculum
Ideal study conditions with a limited number of participants
Benefit from our faculty of renowned professors and experienced practitioners
Build up your comprehensive personal network by becoming a member of the WU Executive Academy community
Curriculum
Take a world-class MBA while pursuing your career.
The Business Core modules cover vital economic and business administration expertise alongside up-to-date management and leadership tools and techniques. The Specialization modules allow participants to gain profound knowledge, expertise and competencies in a chosen function or industry.
The Specialization modules provide participants with the legal expertise that is required for executive success in the private, public and non-profit sectors in the European Union.
Below, please find an overview of all modules taught during the MBA.
Modules
Private Law I: Introduction and Contract Law
In the first part, you will learn basic concepts and terminology to gain a better understanding of the law and legal thinking, including methods of legal research, basic principles of contract law, and property law.
Private Law II: Dispute Resolution and Special Topics
Dispute resolution is a crucial part of today's business life. Get profound knowledge about how court procedures in different countries work. You will learn how to master manifold challenges likely to be faced in the course of litigation both in domestic and cross-border cases. With Vienna being a traditional much sought-after place for arbitration, the course also covers arbitration and alternative dispute resolution procedures.
Labor law: The relationship between employer and employee is governed by a multitude of laws and regulations. Develop an insight into the provisions applying here which range from European Union law to collective agreements and agreements at the company level.
International private and sales law: During this course, you will develop expert knowledge on the legal aspects of cross-border transactions.
Commercial Law and Corporate Law
Get to know the full scope of commercial law. Subjects discussed include international sales law, international business law, and intellectual property law. Moreover, learn about legal issues related to new media and e-commerce.
Corporate law: Develop an understanding of the basic issues of corporate law and how to apply them. Cases discussed include the foundation and structure of corporations, duties of the management, rules on the protection of the corporation's capital, provisions for the protection of shareholders, rules on restructuring, and on groups of companies. Furthermore, you will work on subjects such as foundations, trusts, and similar models.
Banking law: In this course, we will address both regulatory and private law aspects of banking law. Topics discussed range from licensing requirements to bank guarantees and the types of security rights available.
Insolvency law and business restructuring are an indispensable part of business law. The subject will be discussed both from a European Union law perspective and from the viewpoint of national law. Topics featured range from the disposition of assets, payment of creditors, and the various means of discharge.
Other topics covered are compliance law, insurance law, company law, concepts of intellectual property, and competition law.
Public Law and European Union Law
Be it a simple building permit or a complex environmental impact assessment, public law is determining many aspects of business practice nowadays. Learn about the full range of public law from licensing requirements to competition law.
Get to know the most important rules of European Union law and acquire a deep understanding of how European Union institutions work.
With increasing emphasis being placed on compliance with the law, both on national and international levels, a thorough understanding of criminal law is essential for doing business today. The focus is set on white-collar crimes such as corruption, fraud etc. You will be introduced to the basics of procedural law, including international cooperation in the field of criminal law.
Tax law: Develop an in-depth understanding of tax law, both on national and European Union levels. You will not only discuss ordinary income tax and VAT, but also more complex questions of tax structuring and the tax impacts of business reorganization.
Selected Topics in European Business Law
We place a special emphasis on the development of soft skills, which are important for being successful in business life.
Contract drafting: In this course, you will gain expertise in the complex task of drafting commercial contracts in an international context.
Legal English: Acquire the knowledge and skills necessary to communicate competently in the field of business law. We will combine background information on the Anglo-American legal system with language training and practical exercises.
Master Thesis
Writing a scientific paper
At the end of the program, students write a master thesis in order to illustrate their ability in writing scientific papers on their own. Students have the support of an academic advisor for the master thesis.
Last updated Jan 2020
About the School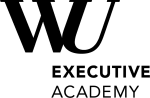 The WU Executive Academy, the business school of the Vienna University of Economics and Business (WU) brings more than 100 years of experience and an excellent reputation to the field of executive edu ... Read More
The WU Executive Academy, the business school of the Vienna University of Economics and Business (WU) brings more than 100 years of experience and an excellent reputation to the field of executive education. Thus it belongs to the leading business universities worldwide. The executive education portfolio of the WU Executive Academy includes MBA and Master of Laws programs, university certificate programs, custom programs and open programs. In recent years, the WU Executive Academy has become one of the leading providers in Central and Eastern Europe.
Read less