close
Filters
See Results
Part time Masters of Business Administration in Sports Management in USA 2020
A part time MBA, or Master of Business Administration, is an excellent way to take advantage of graduate education opportunities. Designed for working professionals, this type of program generally offers more flexible class schedules than a typical degree.The cost of a sports management course is largely dependent on the institution attended and the duration of the program. There is a number… Read more
A part time MBA, or Master of Business Administration, is an excellent way to take advantage of graduate education opportunities. Designed for working professionals, this type of program generally offers more flexible class schedules than a typical degree.
The cost of a sports management course is largely dependent on the institution attended and the duration of the program. There is a number of different options online and onsite, and a little research can help students find the right option for them.
The USA remains the world's most popular destination for international students. Universities in the US dominate the world rankings and the country also offers a wide variety of exciting study locations. State university systems are partially subsidized by state governments, and may have many campuses spread around the state, with hundreds of thousands of students.
Top Part time Masters of Business Administration in Sports Management in USA 2020
Read less
1

Results in Sports Management, USA
format_list_bulleted Filters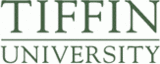 Featured
Tiffin University
The Tiffin University Master of Business Administration (MBA) concentration in Sports Management assists students in enhancing your managerial skills through the delivery of t ... +
Featured
The Tiffin University Master of Business Administration (MBA) concentration in Sports Management assists students in enhancing your managerial skills through the delivery of techniques and best practices that integrate academic theory with contemporary business applications
-
TIP! If you represent a school and want to add your programs to our listings, contact us here