close
Filters
See Results
The academic study of sport typically focuses on the physicality or strategy and business of sports, thus preparing students to manage sports organizations, coach teams or either teach or guide physical training in schools or for athletes.The USA remains the world's most popular destination for international students. Universities in the US dominate the world rankings and the country also of… Read more
The academic study of sport typically focuses on the physicality or strategy and business of sports, thus preparing students to manage sports organizations, coach teams or either teach or guide physical training in schools or for athletes.
The USA remains the world's most popular destination for international students. Universities in the US dominate the world rankings and the country also offers a wide variety of exciting study locations. State university systems are partially subsidized by state governments, and may have many campuses spread around the state, with hundreds of thousands of students.
Tiffin is a city Southwest of Cleveland. On the coast of the Sandusky river, Tiffin is home to beautiful and highly touted campuses. The sporting events held during weekends help students to realize their talents in sports.
Request Information Part time Masters of Business Administration in Sport in Tiffin in USA 2020/2021
Read less
1

Results in Sport, Tiffin
format_list_bulleted Filters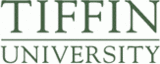 Tiffin University
The Tiffin University Master of Business Administration (MBA) concentration in Sports Management assists students in enhancing your managerial skills through the delivery of t ... +
The Tiffin University Master of Business Administration (MBA) concentration in Sports Management assists students in enhancing your managerial skills through the delivery of techniques and best practices that integrate academic theory with contemporary business applications
-
TIP! If you represent a school and want to add your programs to our listings, contact us here
Related fields of study