Mba in hospital management, clinics and offices
Home ›
MBA ›
Mba in hospital management, clinics and offices
Program Description
Course Differentials
Teachers with theoretical and practical experience in Health Management and its specifics; Success Cases studies with small, medium and large organizations; Infrastructure compatible with the standard requirement of our target audience; practical experience and the presence of invited professionals in some modules.
Goals
Among the main goals of the MBA, we can highlight:
To provide the necessary knowledge in management practices, directed to the planning, execution and control of activities related to health institutions.
Empowering Learners with technical management tools and establish necessary parameters to address issues unique to health economics and its consequences.
Direct special attention to the quality, audit and accreditation in hospitals, clinics and offices. Dynamic and innovative way
TARGET AUDIENCE
This course is aimed at professionals who perform duties related to the management in healthcare institutions, such as doctors, nurses, administrators, economists and accountants who operate in hospitals, clinics and / or offices.
METHODOLOGY
The course will be developed through various teaching / learning techniques in order to allow active student participation in the construction of knowledge. Professor provide monitoring school material. Will be used, according to the nature and appropriateness of each discipline, various methods such as case studies, games and simulations, conferences, lectures, seminars, directed studies, group work, practical classes in laboratories, debates and exchanges experiments.
Last updated Mar 2020
About the School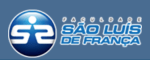 Developing the society through quality services related to education and culture.
Developing the society through quality services related to education and culture.
Read less