Masters of Business Administration (MBA)
Home ›
MBA ›
Masters of Business Administration (MBA)
Read more about this program on the institution's website
Program Description
Overview
Edinburgh Business School has been offering its MBA programme in Dubai for over 10 years. Fully licensed by the Knowledge and Human Development Authority (KHDA), the MBA can be completed full-time, over one year, or part-time, over two years, at Heriot-Watt University's campus in Dubai's International Academic City.
As an MBA student, you will gain full on-campus and online support and join our growing international student body at our University's Dubai campus.
Why study Edinburgh Business School's MBA at Heriot-Watt University's Dubai Campus?
Not only will you be taught by highly qualified, experienced and much respected British and local faculty, but you will also share a classroom with like-minded individuals, and join our growing network of global business professionals. Additionally, you will have the opportunity to take part in an international exchange, where you will attend classes at our campus in Scotland's beautiful capital city, Edinburgh.
The MBA programme is intellectually rigorous and quality assured- as a graduate school of Heriot-Watt, we operate within the University's extensive arrangements for quality assurance
About Edinburgh Business School
Professional growth
Edinburgh Business School, a graduate school of Heriot-Watt University, has been helping working professionals become business leaders for over 25 years. Our popular MBA, Masters, DBA and PhD programmes have accelerated the careers of over 21,000 of our graduates.
It was reported by 75 alumni that, during their studies or within 6 months after graduating, 65% had an increase in their salary; 25% started their own business; and, 52% had won promotion at work (Carrington Crisp, May 2017).
We are global, we are local
With an international faculty of highly respected and experienced professionals, thousands of like-minded students and successful EBS alumni, a local presence in five continents of the world, and three campuses in Edinburgh, Dubai and Malaysia; we truly are a global family of business working professionals.
Study options
We give our students choices, they can choose when, where and how they complete their degree; online, on-campus, or with a trusted learning or collaborative partner.
Completing a postgraduate programme online allows for flexibility and customisation in terms of fitting studies around career goals, changing circumstances, and personal and professional commitments.
If a classroom setting is preferred, however, the MBA programme is delivered at each of our University's campuses in Edinburgh, Dubai and Malaysia. We also work with a number of trusted learning and collaborative partners who are equally dedicated to delivering our MBA and selected MSc programmes in various locations across the globe; a full list of our learning and collaborative partners can be found here.
Course content
Throughout your MBA studies, you will gain unlimited access to all study materials needed, including comprehensive course texts and interactive course websites. To complete the programme, you must pass seven core courses and two electives.
The MBA's core courses, whether completed part-time or full-time, are:
Accounting
Economics
Finance
Marketing
Organisational Behaviour
Project Management
Strategic Planning
Full-time MBA programme
The full-time MBA programme starts in September of each year and is split into four academic terms; here is an example of how your year may look:
Example:
Year 1
September – December: Marketing, Accounting.
Year2
January – March (Edinburgh cohort goes to Dubai): Organisational Behaviour, Economics. An elective including Entrepreneurship and Creativity.
Year 3
March – June: Finance, Project Management.
Year 4
June – August (Dubai cohort goes to Edinburgh): Strategic Planning. An elective including Entrepreneurial Venturing.
The programme is relevant to you whether you're starting a new business or looking to develop your entrepreneurial spirit within your organisation. You'll hear from international industry leaders, have a schedule of company visits, and grow your international professional network. As part of the programme, you will also have the opportunity to take part in a study exchange and spend some time on-campus in Edinburgh.
Part-time MBA programme
You can start your part-time MBA journey in January or September. The programme runs over two years, and each year is split into four academic terms.
A large part of your time will require independent study (approximately 200 hours per course). You will also attend:
Two 2-day seminars (Friday and Saturday) led by an Edinburgh Business School faculty member from the UK or Dubai that includes simulations, case studies and involves class discussions.
A two-day revision session (Friday and Saturday) to prepare you for your exam; these seminars allow a dynamic combination of students all with diverse experiences, backgrounds and cultures to share and exchange knowledge in a rich learning environment.
English language requirements
Where English was not the medium of instruction at secondary school, applicants must demonstrate English language proficiency equivalent to IELTS 6.5 (with all elements passed at 6.0 or above). Applicants who have completed secondary and tertiary education will need to provide documentary evidence. A minimum of one-year full-time study in English will be required.
Application deadline
Our Dubai Campus operates a rolling year-round admissions process: as soon as one intake has closed we begin accepting applications for the next one. It is also possible for you to defer your start date for up to a year.
Most students apply 6–10 months in advance of their chosen intake. We can accept applications up until 3 weeks before the start of each intake but you should note that a late application will almost certainly mean a delay in the provision of essential administrative services, such as your student matriculation card (without which you won't be able to access the library or online services).
Last updated Sep 2019
About the School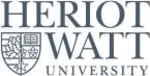 Pioneering British education in Dubai, with highly acclaimed degree programmes that meet the specific demands of local business and industry.
Pioneering British education in Dubai, with highly acclaimed degree programmes that meet the specific demands of local business and industry.
Read less