Master of Business Administration
Home ›
MBA ›
Master of Business Administration
Read more about this program on the school's website
Program Description
The Course
The Lincoln International Business School MBA is designed to provide a creative and collaborative learning experience, built around our key values of ethical, sustainable, and responsible management.
Our MBA is tailored to enhance professional and personal leadership development using technical, analytical, and soft skills, which are fundamental to succeeding in today's business environment. Our MBA follows the UN PRME initiative, engaging with global challenges with passion, enthusiasm, and perseverance through our active research network.
Highlights of the Lincoln International Business School MBA include:
Personalised Leadership Development Activities
Executive Career Coaching
Live Consultancy Projects
Intensive Negotiation Training
A Work Placement Opportunity
Membership of LIBS Connect, for Business Networking
With your career goals in mind, we offer guidance and coaching to help you position yourself through a personalised leadership plan, designed to enable you to trust your judgement and become a strong leader in a complex global environment. We aim to nurture strong and lasting relationships which can provide you with a sense of belonging within our community and one from which can expand your personal network and prospects.
How You Study
The Lincoln International Business School MBA comprises a core and elective modules which aim to connect classroom learning with real organisations. The core modules are designed to build the skills every global manager needs, whilst the elective modules and dissertation provide an opportunity to specialise.
Lectures and seminars offer the chance to engage and discuss the fundamentals of global business and leadership through workshops and group tutorials. There is flexibility in the scheduling of our timetable that allows class activities, as well as group and independent study.
The project module is designed to provide an introduction to consultancy. Students can engage with a client to conduct a piece of research, relevant to their situation and career aspirations. Students have previously lead Live Consultancy Projects with a number of high profile organisations such as Siemens, British Steel, Dynex, and the YMCA.
The Lincoln International Business School MBA includes leadership development activities as well as negotiation workshops as part of the modules offered in blocks. Through membership of LIBS Connect, students will be able to attend guest lectures from industry speakers and leaders. Previous guest speakers have included University Chancellor Lord Adebowale CBE, BBC Trustee and Non-Executive Director Suzanna Taverne, and the Chief Executive of Siemens plc Juergen Maier.
MBA study involves a significant proportion of independent study, exploring the material covered in lectures and seminars. As a general guide, for every hour in class students are expected to spend two-three hours in an independent study. Taught modules normally have 36 contact hours (lectures, seminars and workshops) per term.
How You Are Assessed
This course provides you with the opportunity to develop an understanding of a specific topic in lectures and seminars before presenting your findings and opinions on given questions at the end of each module.
All taught modules will be assessed through a variety of assessment methods, including essays, examinations, projects, oral presentations and simulation games. These assessments are designed to develop skills that can be useful for your career.
For the MBA Dissertation, students will have the opportunity to produce a research focussed dissertation of 15,000 – 18,000 words.
The University of Lincoln's policy on assessment feedback aims to ensure that academics will return in-course assessments to you promptly – usually within 15 working days after the submission date.
Entry Requirements
A minimum 2:2 honours degree and relevant work experience.
It is normally expected that students will have a minimum of two years of relevant work experience. Graduates with less than two years of relevant experience are required to submit a 300-500 word statement of purpose to support their application.

Evidence in your statement should include:
Part-time work
Volunteer activities
Student leadership roles during university (e.g. clubs and organisations)
Experience of leading or working within an organisation
In addition, students whose first language is not English are required to have an English Language qualification of IELTS 6.0 or equivalent.
Last updated May 2020
About the School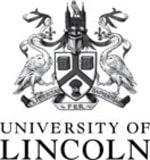 Since being opened by Queen Elizabeth II in 1996, the University of Lincoln has invested more than £300 million in its buildings and facilities.
Since being opened by Queen Elizabeth II in 1996, the University of Lincoln has invested more than £300 million in its buildings and facilities.
Read less