Master of Business Administration
Home ›
MBA ›
Master of Business Administration
Read more about this program on the institution's website
Program Description
Do you want to make an impact on society?
Join us on our new MBA: a different programme for a different approach to management
A concern for human values as well as shareholder value is at the heart of the Swansea University MBA.
The course is designed to equip learners with global skills for organising and collaborating, as well as competing, in the private, public and third sectors. We place emphasis on imagining future possibilities - such as hybrid organisational forms, new business practices and responsible consumption trends - to meet the challenges of securing human values in increasingly uncertain times of global transformations.
Our programme philosophy is to address the gap between practice and theory that can exist in management. The MBA challenges students to be critical thinkers, reflecting on theory and management practice in order to identify where change can be made to the global business landscape.
The MBA aims to open up awareness about the possibilities and limitations of different opportunities for inclusion and change in areas such as creative innovation, organisational hybridity, entrepreneurship and experimentation for graduates to shape the future.
Why Business Administration at Swansea?
Be the driving force that creates a sustainable future.
Opportunity to build on your own experience and challenge how businesses operate.
Access to an internationally excellent team of academic experts.
Work with pioneering researchers.
Collaborate with industry experts.
Manage a project addressing the real problem of a client organisation.
An 'evidence-based' approach to problem-solving.
Develop critical thinking skills.
Collaborative learning with fellow professionals.
Tackle key societal challenges.
Your Business Administration Experience
We draw on expertise from across the School of Management to encourage a 'what works' mind-set for challenges that cannot be solved by single individuals or organisations acting in isolation.
You will work with expert academics as well as leaders in business and society to identify and appraise various creative possibilities for entrepreneurship, innovation and inclusion, rather than just being satisfied with a 'critique' of problems.
Our MBA is premised on the co-production of relevant knowledge using existing academic research from a variety of theoretical and methodological perspectives alongside your own experience and that of external business and societal leaders.
The pedagogical approach of the programme connects knowledge generated by different disciplinary fields - represented by the different departments in the School of Management - to guide and inform practical action and develop leaders to bring about a positive impact in meeting human needs, transforming social relations, and collectively empowering business to shape a better future.
Business Administration Employment Opportunities
Whether you want to remain in your current career field or carve a new career path, you will graduate with the advanced skills and knowledge to become a future leader who is up to the challenge of taking actions that benefit business, society and the environment simultaneously.
Future Job Titles
Corporate Social Responsibility Manager
Entrepreneur
Managing Director
Careers and Employability
Swansea Employability Academy (SEA) will support you at each stage of your career journey helping you build a bright future.
Our career support services include:
Employability workshops, employers' talks, bespoke events and careers fairs.
Individual advice and guidance from professionally qualified Careers Advisers.
Help with finding jobs, internships, work placements and volunteering opportunities.
Access to information resources on a wide range of career management topics.
Funding to support student internship opportunities and Student Society/Club events.
We also provide help and advice for Swansea University Alumni up to two years after you graduate.
Swansea University's School of Management has a Careers team dedicated and tailored solely for you as a management student. this service ensures that your career aspirations and employability is actively promoted and remains an important focus throughout your studies. They are your dedicated careers team as a School of Management student and are located within the building, available whenever you need their support for 1-2-1 appointments and drop-in queries.
Support can include:
Improving your professional network & meeting employers.
Starting on LinkedIn or fine-tuning your professional online presence.
Navigating work-based scenarios, conversations, negotiation.
Job application support.
Career progression planning.
Shadowing opportunities.
Mentoring and mentee opportunities.
Join a global network of alumni.
Careers support doesn't end when you graduate from your MBA programme. You'll still have access to a wide range of benefits including one-to-one careers interviews, advice via email and LinkedIn, networking events and continuing professional development guidance up to five years after you've graduated.
Swansea University was named University of the Year in the 2019 Whatuni Student Choice Awards for the second time in five years. As well as being crowned University of the Year, Swansea University took the top spot in the International category and placed top three in the Postgraduate, and Course and Lecturers categories. The Whatuni Student Choice Awards are voted for entirely by students, with more than 41,000 reviews and comments submitted from more than 160 UK institutions.
In the prestigious Guardian University Guide 2021, we are placed 24th in the UK and have won the Welsh University of the Year title for the second time in three years, cementing our position as Wales' leading higher education institution.
We place our students at the heart of everything. As a result, we achieved a gold rating, the highest rating possible, in the national Teaching Excellence and Student Outcomes Framework (TEF) and are ranked 6th in the UK for student satisfaction in the National Student Survey for 2020.
Our stunning waterfront campuses make us a desirable location for students and staff from around the world, and our multicultural community provides a global perspective, enabling those who join us to develop skills and knowledge that set them on successful and enriching careers.
Last updated Nov 2020
About the School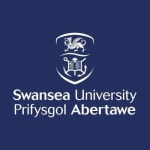 Swansea University is a research-led university that has been making a difference since 1920. The University community thrives on exploration and discovery, and offers the right balance of excellent t ... Read More
Swansea University is a research-led university that has been making a difference since 1920. The University community thrives on exploration and discovery, and offers the right balance of excellent teaching and research, matched by an enviable quality of life.
Read less